Park Slope BPL Branch to Open in the Fall, Seriously This Time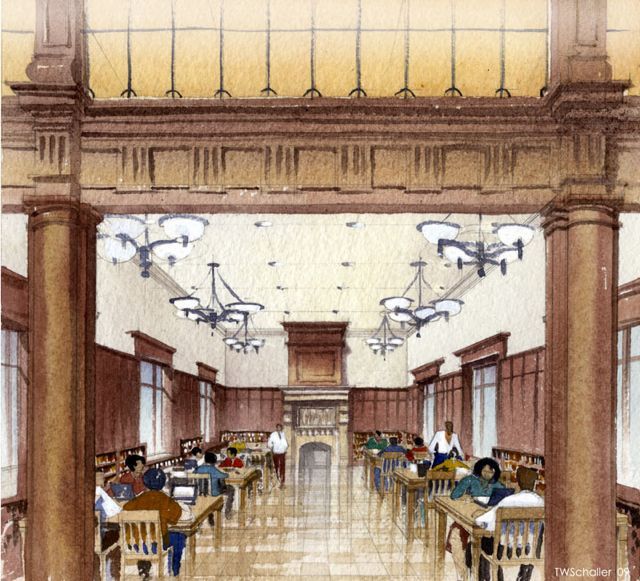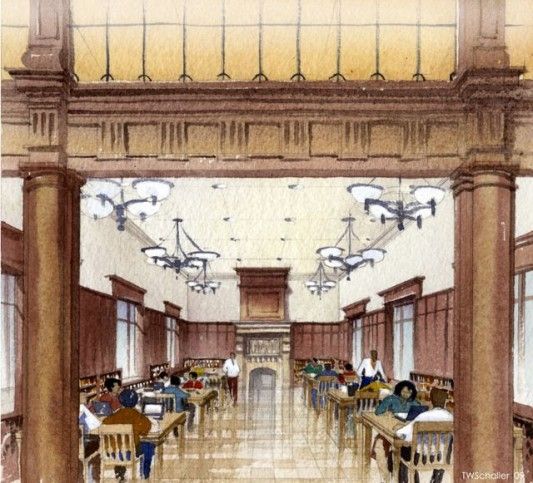 Rendering of the new branch, via Vincent Benic Architect
It's happening: after three years, the Park Slope BPL Branch at 6th Ave and 8th Street is finally set to reopen. And while we've all heard that before, this time, it's for real: the grand reveal is slated for just after Labor Day, and according to the Park Slope Civic Council, it "seems like a hard deadline."
So what can we look forward to? A new ramp, entrance, and elevator will bring the building up to the ADA's standards, and there'll also be new and improved  (and ADA-complient) bathrooms. Upgraded heating, ventilation, and A/C systems will (literally) make over the climate, and there'll be better lighting and new furniture.
Also! A restored exterior and entrance, new bookshelves, swanky (or at least, re-done) floor finishes, and, because in the past three years we have entered the iAge, new computers, space for tablet technology, free wireless Internet (I should hope so). Possibly best of all, there'll be self-checkout units like the ones at the Windsor Terrace branch.
The idea behind the physical improvements — besides, you know, improving the space physically — is to "facilitate greater community use of the space." There's talk of increased programming for patrons (readings! exhibitions! etc!), and councilman Brad Lander has also brought up the possibility of a partnership between the library and the P.S. 39 community.
Got a vision? A library "friends group" is in the works, with plans to collaborate with staff and volunteers to bring programming and other services to the branch. The first meeting will be "convened closer to Labor Day" (time, date, location all TBA); contact Lander's office at (718) 499-1090 if you're interested in getting involved.