Parents Report Lead Paint at Park Slope Furniture Store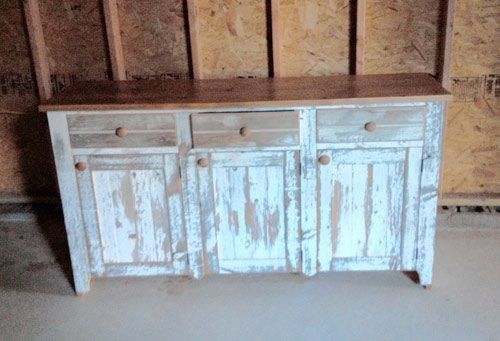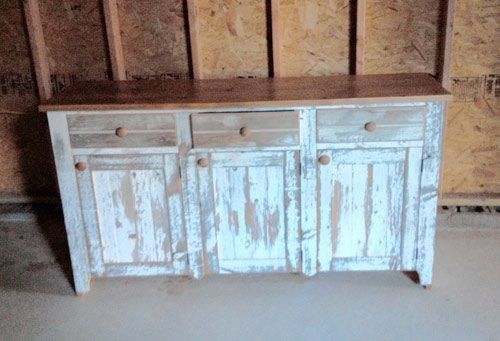 An offending cabinate. Photo credit: Jill Penman for The Brooklyn Paper
If you've got furniture from Trailer Park and kids in the house, you might want to think about redecorating, says the Brooklyn Paper.
Some pieces of rustic furniture made from recycled barn wood at Trailer Park — a hip home-furnishing shop on Sterling Place near Sixth Avenue — tested at more than six times the legal limit for lead levels in products, according to parents who say they hired inspectors and conducted at-home tests.
But Trailer Park owner Chris Houghton isn't convinced his wares are to blame: "You can't say it's just my furniture — there are so many other factors," he tells the paper, suggesting that "if you have a child, and you're concerned about it, don't buy it."
The lesson here, disappointingly, seems to be that upcycled barn wood is probably not the best material for nursery furnishings, even if your baby is really, really cool.
(It's also worth noting that Trailer Park has plenty of stock made from fresh-cut wood — you probably don't have to avoid the store, just the barns.)
UPDATED: Trailer Park owner Chris Houghton left us a note which explains a little more about how he sees the situation, and while you can read it in the comments, it seemed too important not to post here as well. He writes:
To Our Customers:
My staff and I at Trailer Park take a lot of care to make sure everything we sell is good quality.   Since 1998, we've earned a reputation for being a responsible neighbor and asset to our community, and someone you can trust.  We want you to know that we care about you, and want you to be informed about your purchases at Trailer Park, as well as any other furniture store you visit.
Some recent news has stated that my shop sold furniture that tested positive for lead. Unfortunately, my comments were edited and did not include my expression of concern for parents and everyone who shops at my store. As you may know, some paint (and therefore painted furniture) made before 1978 in the U.S. may contain lead paint.
Trailer Park sells exclusively vintage and recycled furniture, some of which was built,
painted or handcrafted before 1978. Therefore, there is a possibility that these items may contain lead. We post a disclaimer about this, as required by law, for all customers to read. For your convenience, we sell many items that are unfinished and do not contain any paint, in addition to items painted with new, water-based paint.
We truly appreciate your business and hope that you understand that we mean no harm. If you have any further concerns, please contact me at christrailerparkslope .com, or stop by the shop.
Chris
Houghton, Owner