Panel Votes To Close Sheepshead Bay High School, Dewey High School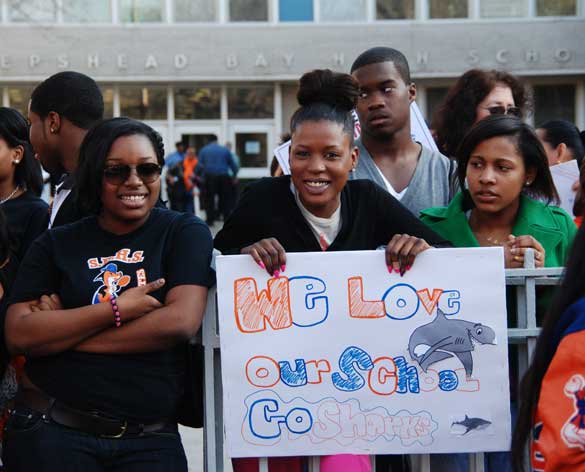 Sheepshead Bay High School and John Dewey High School will close doors in June, a city panel decided last night despite objections from those closest to the schools.
The schools are both targeted for reform using a federal "turnaround model" – which requires firing at least half the staff. The plan has spurred condemnation from parents, teachers and students as we've previously reported.
The Panel for Education Policy made the final decision last night, when they voted to close all 24 high schools on the agenda at the five-hour meeting.
The schools will reopen under new names in September, flooded with as much as $1.5 million each in federal funds to get the schools back on track.