Pakistani Independence Day Mela Is Back After Being Canceled Last Year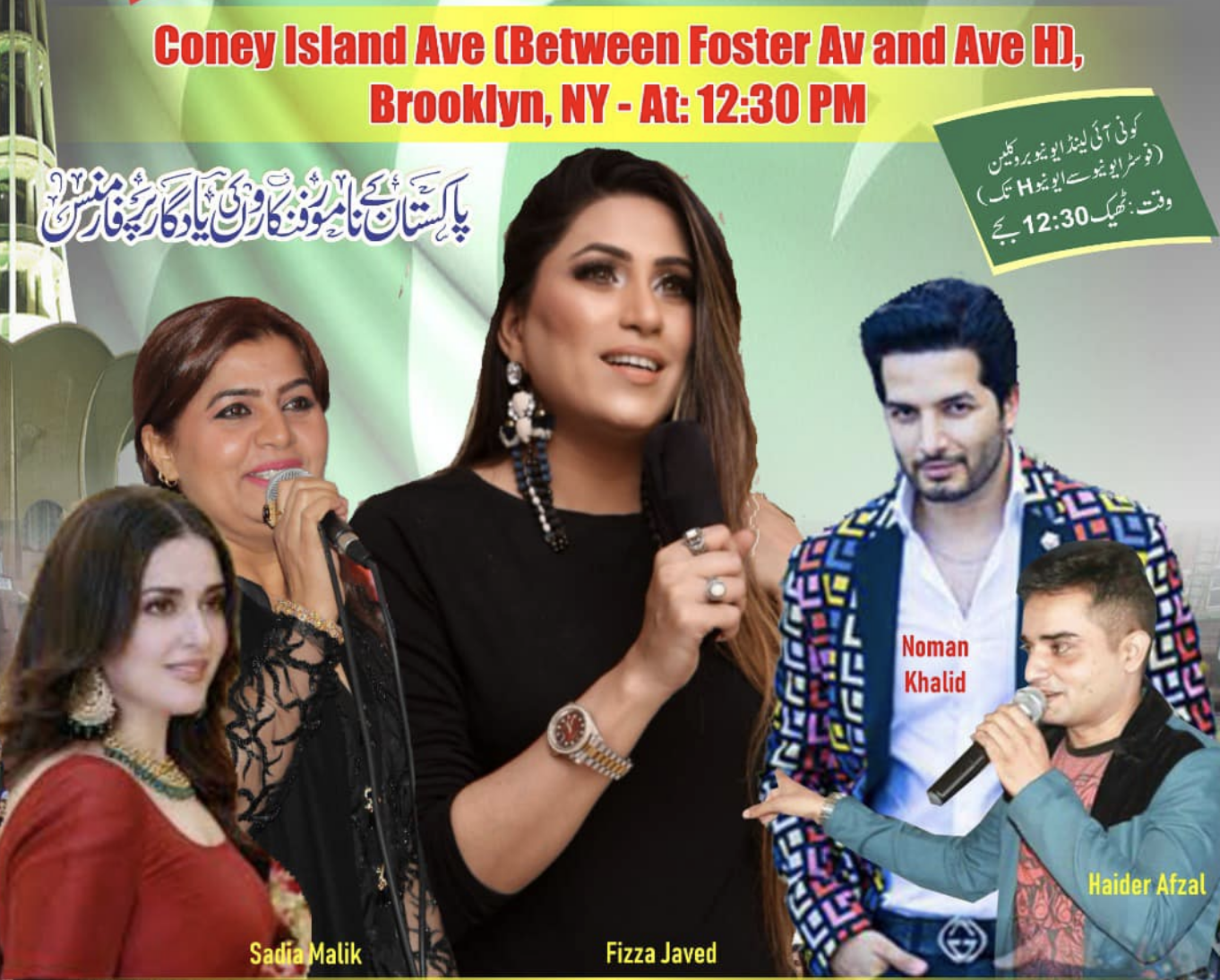 LITTLE PAKISTAN – After neighborhood drama canceled it last year, the annual Pakistani Independence Day mela is back.
The 2019 mela will take place on Coney Island Avenue between Avenue H and Foster Avenue on Sunday, August 18 at 12:30 p.m. Famous guests include singers Nouman Khalid, Fizza Javed, Haider, Afzal, and Sadia Malik.
The Independence Day mela (street fair) has been taking place in Little Pakistan for 17 years. Last year was supposed to be the 18th year, but it was canceled. What had happened was, three organizations had filed for a permit for a mela on the same day and time. Local public accountant Nasir Faizi and the Council of People's Organization did not want the Pakistani American Merchants Association (PAMA) to continue hosting the mela. PAMA claimed it has been the host for 17 years. And so, there was a dispute.
"It is still our understanding that the sponsors of these applications are in dispute over the ownership of the event and the right to conduct the event in the requested location on the requested date," a letter sent last year to PAMA by the Mayor's Street Activity Permit Office said. "Until a legal conclusion can be reached to the ownership of the event, and the rights to conduct the activity, both applications will remain denied."
This year, there was only one permit filed for the mela. Pakistani Independence Day is actually on August 14, but the mela has always taken place on a Sunday. According to a community member, people had gotten together a few weeks ago to compromise.
"This is a Pakistani Independence Day festival, so it should never be [canceled]," community organizer Shahid Khan sad.
We reached out to PAMA and COPO but did not hear back.