Help P.S. 130 PTA to Raise $30k For Their Title I School – PSA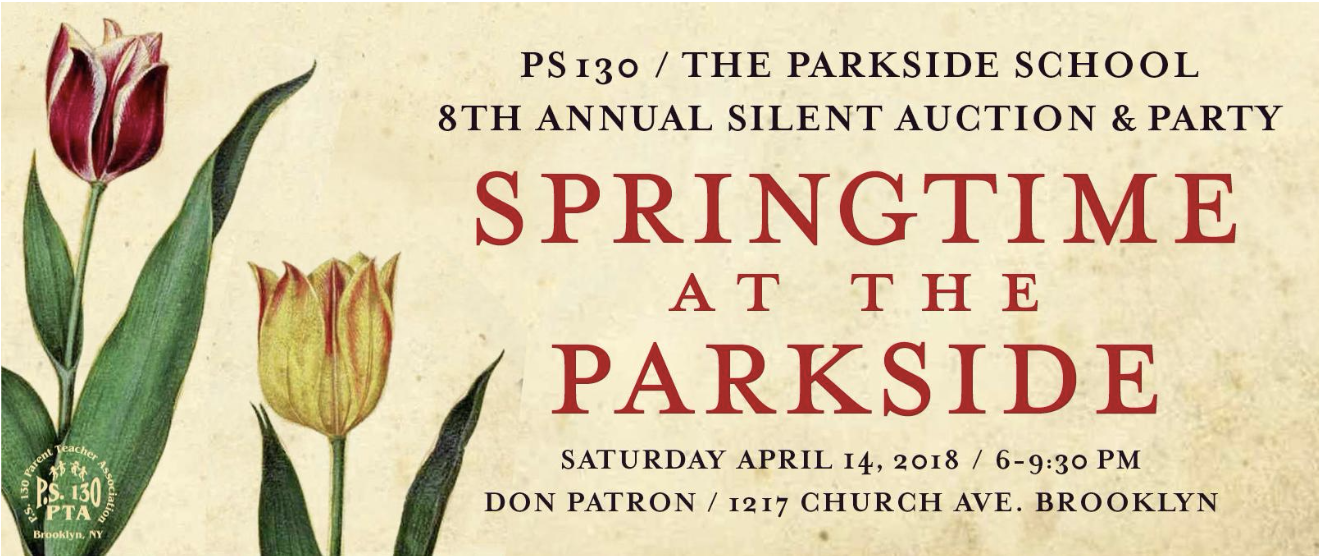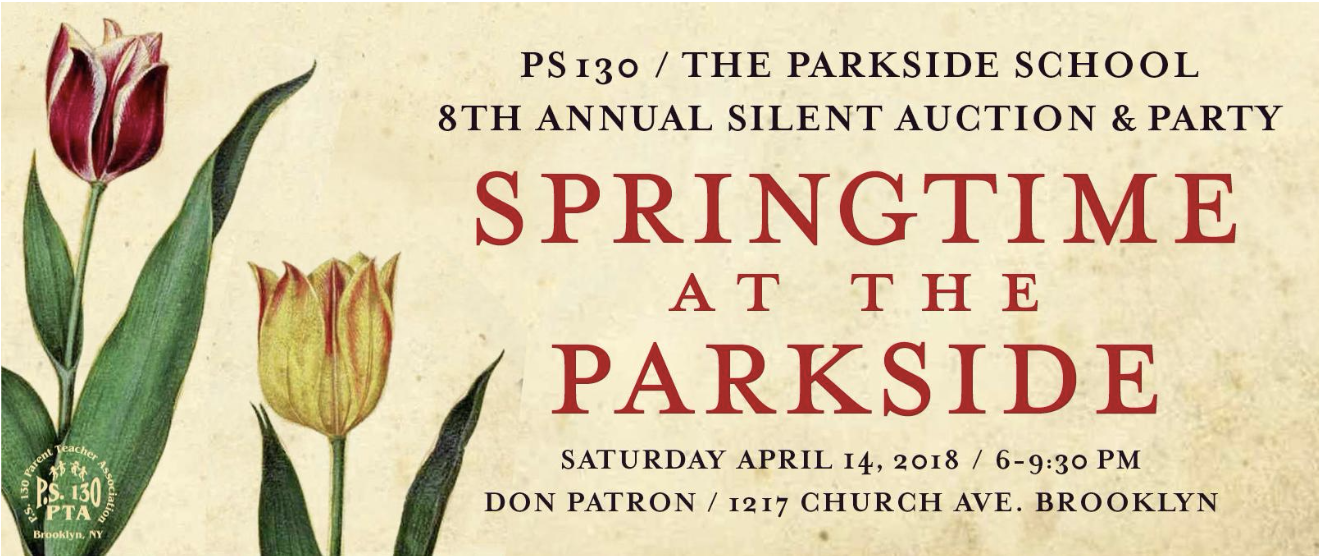 KENSINGTON/DITMAS PARK/WINDSOR TERRACE – The P.S. 130 PTA is holding its 8th Annual Spring Auction on Saturday, April 14, from 6:00pm to 9:30pm at Don Patron located at 1217 Church Avenue in Ditmas Park. The school is looking to raise $30,000 and so far the auction, which started on Monday, has them at $12,363.00.
Bidding is open to the public and is being held entirely online ending promptly at 9:00pm on April 14. All proceeds will benefit the P.S. 130 PTA, a Title I school serving over 800 students.
The auction features more than 200 items:  Disney Park Hopper Tickets; sleepaway camps like Pocono Springs and Camp Ballibay; local camps like Barking Cat, Brooklyn Game Lab, Kids in the Game, and Marks JCH; Broadway and Off Broadway shows, including The Band's Visit, Wicked, Aladdin, Saint Joan, and Mary Page Marlowe; unique experiences such as a Biscuit-Making Class with Top Chef Finalist Chris Scott; food and beverage deals to our favorite local restaurants; and countless classes and lessons for adults and children, including BAX, Blitz Dojo, Brooklyn Children's Theatre, Brooklyn Robot Foundry, Camp Olympia, and Wingspan Arts.
There is a suggested $25 donation at the door, drinks and snacks will be served thanks to event sponsors: Kinderee Family Dentistry, opening soon at 2905 Fort Hamilton Pkwy,  Brooklyn Heights Pediatric Dentistry, Wine & Spirits, and Brewery Ommegang. Childcare is available for a small fee just down the block at Alden Moves.
"This event is a wonderful way to support P.S. 130, and for P.S. 130 to support local businesses" said P.S. 130 PTA Co-President Lisa Jackson Zelznick. "The Spring Auction is an opportunity to celebrate and continue our tradition of promoting businesses in our community while raising much needed funding for P.S. 130 to support professional development for our teachers, and enrichment programs for students including reading intervention, music, art, and science initiatives.