Entertaining the Kids With One Last Day Out of School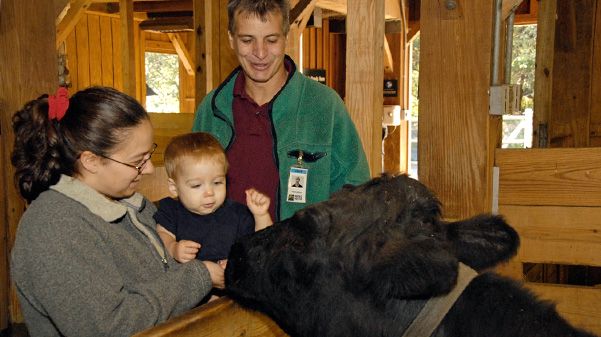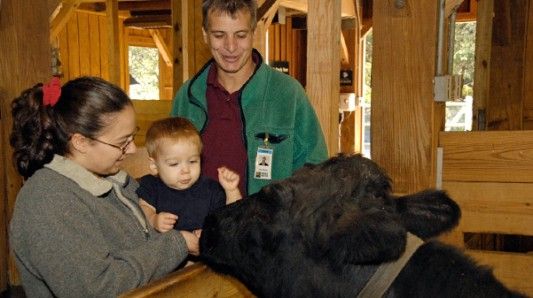 After a week off from school, and many kids being cooped up inside all week, we've gathered up some boredom buster ideas to give kids, and parents, some relief and distraction.
TODAY
Volunteer at Congregation Beth Elohim
Different shifts available all day today through Sunday
Kids are welcome to help with their adults as volunteers gather to prep food for evacuees in area shelters. There's a spreadsheet explaining what's needed where volunteers can sign up.
The Park Slope Branch Library
Open today from 10am-5pm
Brad Lander recently noted that the library is short staffed due to the current transportation difficulties and would love some help stacking books. Grab a few story time reads and give older kids a lesson in volunteerism.
Central Library at Grand Army Plaza
Open today from 10am-5pm
Events in the Dweck Center have been cancelled
The Brooklyn Botanic Garden
Open today 8am-4:30pm
If you're looking for green space, BBG is back and offering free admission through the weekend.
The Prospect Park Zoo
Open today from 10am-5pm
Admission is $8 for adults, $6 for seniors 65+, and $5 for children 3-12. Children under the age of 3 are free.
The Brooklyn Robot Foundry
Open play for kids aged 5-10 today from 9am-5pm
Admission is $15/hour and kids can come anywhere from 1 to 4 hours.
Pavilion Theater
Open today with movies beginning at 11am
The latest Disney movie, Wreck-It Ralph, opens today. Stop by the, grab some popcorn and enjoy a weekday film.
Crafty
How about getting crafty? Seventh Avenue Art Supplies (376 7th Avenue) has an awesome selection of everything from paints to stickers at very reasonable prices.
Dress-Up
Halloween may be over, but kids love dress-up any time of the year. Head over to places like Neergaard Toys, Rite Aid and CVS because, in order to make room for Christmas items, they're going to be slashing prices on costumes and accessories. Snag some deals and fill up the family dress-up trunk.
TOMORROW
NYC Parks
Will reopen Saturday
Brooklyn Conservatory of Music's Music Adventures
Saturday, November 3 at 4pm
Free for parents and children ages 6 weeks to 4.5 years. Children will participate in an interactive jam session using a variety of engaging instruments and props while parents learn about the Conservatory's early childhood music programs with Lead Teacher Brian Barrentine. RSVP to brian.barrentine@bqcm.org.
What are you up to with the kids today? Let your fellow parents know in the comments below.
Photo of Prospect Park Zoo by Julie Larsen Maher