Osaka Sushi To Open On Sheepshead Bay Road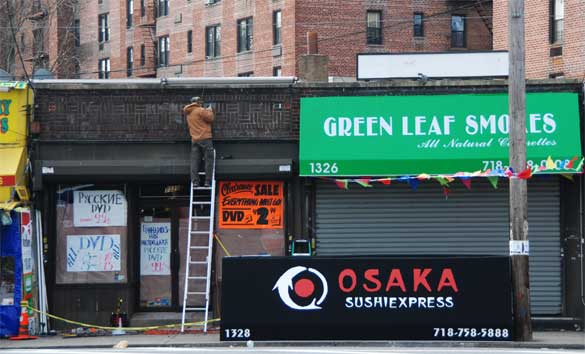 The small stretch of Sheepshead Bay Road between East 13th Street and East 14th Street may have been the only part of the strip below Avenue Z without a sushi restaurant.
No longer!
Osaka Sushi Express will soon open at 1328 Sheepshead Bay Road. We caught them putting the sign up this morning, on what used to be a video rental store.
We're not sure if this place is at all connected to Osaka Japanese Restaurant at 2805 Avenue U. It's possible, but we guess it's also possible that we've cycled through the entire list of generic sushi restaurant names.