Organic Food Supplier Giving Away Goods To Hurricane Victims In Brighton Beach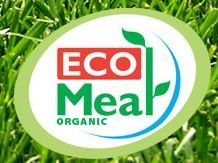 EcoMeal Organic, an organic food wholesalers, has a truck parked on Brighton Beach Avenue and Coney Island Avenue, handing out free products to those in need.
The truck has been there since 11:00 a.m. this morning, and will be there so long as they have supplies.
They have brought 600 cases of products, with support from national brands including Organic Valley, Smart Balance, Lifeway Kefir and Happy Baby.