Order Pies (And More) for Thanksgiving Now!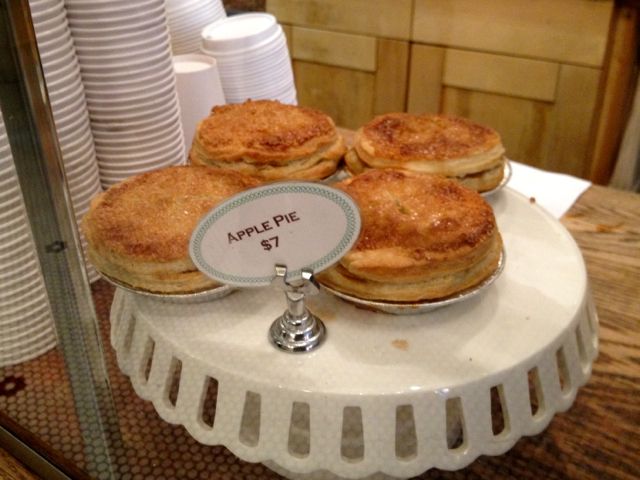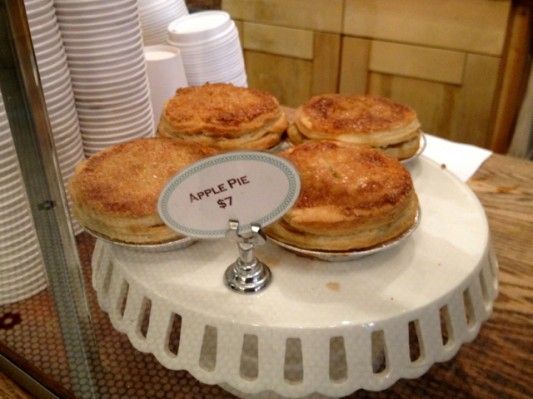 We know it's hard to believe Thanksgiving is next week, but it's coming whether we like it or not, and now's the time to place orders for the things that might make your big meal preparation a little easier. Bakeries around Park Slope have been gearing up for the numerous pie orders, and though most have order deadlines, it's always best to place yours as soon as possible.
Here's a selection of places in the neighborhood that are currently accepting orders for pies (and some other things).
Trois Pommes Patisserie
260 5th Avenue, 718-230-3119
Deadline for orders: None, but they ask that you order ASAP.
Pies available: Five kinds, including larger versions of the traditional single-serving ones they currently have in the bakery (pictured above), plus a key lime and a chocolate peanut butter. Each costs $30.
Also available: Two tarts, two cakes, and a pumpkin cheesecake that could replace the pumpkin pie in your life forever. Prices are between $28-32. They're also selling pints of Grand Marnier-laced cranberry sauce for $6.
BKLYN Larder
228 Flatbush Ave,  718-783-1250
Deadline for orders: Thursday, November 15
Pies available: Pumpkin with a gingersnap crust, and bourbon pecan, each for $28.
Also available: An upside-down cranberry cake is also $28. They've also got the whole meal covered, from house-made charcuterie and rolls to side dishes and the turkey, ranging in price up to $109 per item. And yes, they've got a cheese platter.
Ladybird Bakery
1112 8th Avenue, 718-499-8108
Deadline for orders: Friday, November 16 at noon; order by Wednesday and get a free cookie
Pies available: Just about any kind of pie you can imagine, starting at $19 and up.
Also available: Cakes, tarts, loaves of sweet breads, cookies, and more, in a range of prices.
Du Jour Bakery
365 5th Avenue, 347-227-8953
Deadline for orders: Saturday, November 17
Pies available: Eight kinds, from pumpkin to apple to sweet potato, ranging in price between $30-38.
Also available: Their signature almond bread pudding for $30; cheddar chive or buttermilk biscuits or sweet potato rolls, 6 for $15.
Lucious Food
59 5th Avenue, 718-398-5800
Deadline for orders: Saturday, November 17 at 6pm
Pies available: Three kinds – pumpkin, chocolate pecan, and maple apple – cost between $18-25.
Also available: They have the whole Thanksgiving meal available, so you can pick up anything from a few vegetable or starchy sides to the the turkey. That turkey can be ordered cooked and ready to serve, or brined and ready to cook at home. There's also a full meal for two available. Prices range from $8-95 per item.
Sweet Melissa
175 7th Avenue, 718-788-2700
Deadline for orders: Sunday, November 18
Pies available: Several traditional pies made with a twist.
Also available: Cakes and cookies can also be ordered ahead.
Four & Twenty Blackbirds
439 3rd Avenue, 718-499-2917
Deadline for orders: Has come and gone! But they will have a limited number of whole pies for sale, first come first served, the following days: Tuesday November 20 starting at 8am, Wednesday, November 21 starting at 8am, and Thursday, November 22 starting at 8am (they will close at noon on Thanksgiving).
Pies available: Salted caramel apple, bittersweet chocolate pecan, brown butter pumpkin, and salty honey.
Did we miss your favorite source for Thanksgiving pie? Let us know in the comments!