Open Thread Mondays: "Pitch-To-Pitch" Reader Contest!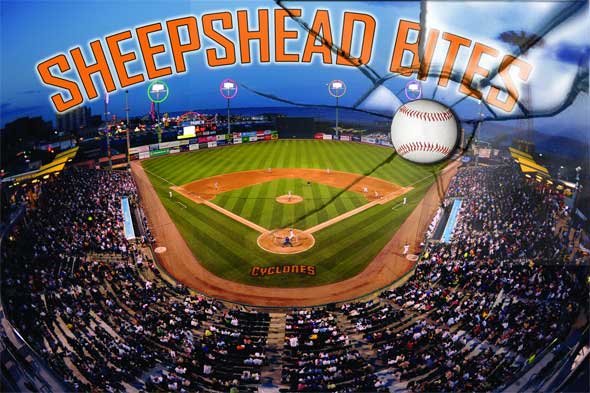 Oof, another Monday. Maybe Monday's would be better if it had a silly name, like Boogieday or Hornswoggleday, or perhaps even Unitarday. That might cheer us all up.
Well, it's still called Monday, so we'll have to find something else to cheer us up. Oh, and I know just the thing: a reader contest!
Sheepshead Bites is offering one lucky reader the chance to throw the first pitch at Sheepshead Bites Night at MCU Park, when the Brooklyn Cyclones face off against the Jamestown Jammers!
If you're chosen, you'll get to come on the field with us and greet the players, then take to the mound and throw the first pitch of the game during the August 19 event.
What do you have to do? Well, you have to pitch us first. We want you to tell us why you think you deserve the honor of throwing the first pitch in the game. It doesn't have to be a good reason, either. It could be funny and ridiculous, or memorably heart-touching, or a Faba-esque rant. It could be good, bad or disgusting – but it has got to make an impression with us. We'll take all the submissions and pass 'em around the office, deciding on the three best stories. Then we'll post those three online, and let readers vote on who deserves the honor the most.
Here's what you have to do:
Write why you believe you deserve to throw the first pitch. This could be one sentence or 800 words (please don't go over 800 words. We have other things to do!), but it has to stick in our minds.
Send your submission to nberke [at] sheepsheadbites [dot] com.
Put "PITCH TO PITCH" in the e-mail's subject line.
Wait 'til you hear back from us.
Deadline for submission is Wednesday, August 10.
That's all folks! And if you somehow haven't heard about Sheepshead Bites Night at MCU Park, then you've got to check out all the details here. Buy your discounted tickets now, before they sell out!