Open Thread: Join Us For Free Food, Cheap Drinks And Live Music On Friday, June 29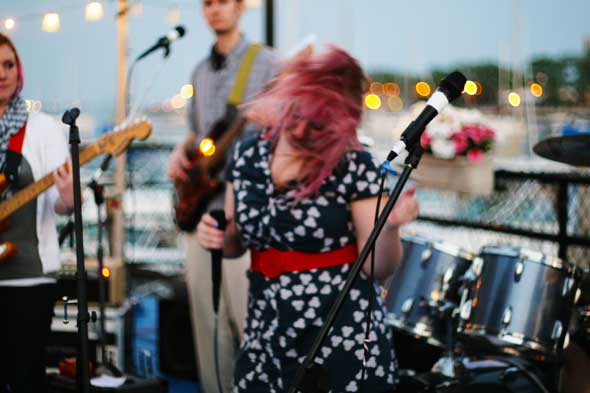 We've told you before about our event coming up next Friday, June 29, celebrating Sheepshead Bites' fourth birthday, and, of course, we've got that pretty little banner at the top of the page.
But, here we are, reminding you again because we want to make sure you join us. It's one of our greatest pleasures and privileges to meet our readers, so come on out for the fourth birthday party, have a bite on us and a discounted beer from our friends at the Knights of Columbus.
We're still hammering out last minute details, but we'll be announcing the live bands any day now, and, if all goes well, some additional entertainment, too.
Here are the event details:
When: Friday, June 29, at 8:00 p.m. (rain or shine!)
Where: Pier behind the Baron DeKalb – Knights of Columbus, 3000 Emmons Avenue (at Nostrand Avenue)
Price: Free! Though we're asking for a suggested donation of $10 to help cover costs and replenish our freelancer's fund, ensuring more great original reporting about the neighborhoods we cover!
We're also proud to announce Big Apple Sewer & Drain as one of the event's sponsors. Big Apple is a business born and bred in Sheepshead Bay, whose owners are born and bred in Sheepshead Bay, and which is constantly giving back to Sheepshead Bay through fundraisers and event sponsorships. And to show you I put my money where my mouth is, I've used Big Apple's services in my own home. If you've got a plumbing issue, give them a call at (855) CLOG-911 or check out their website.