Open House For Iconic Home In Prospect Park South, Asking Price $2.9 Mill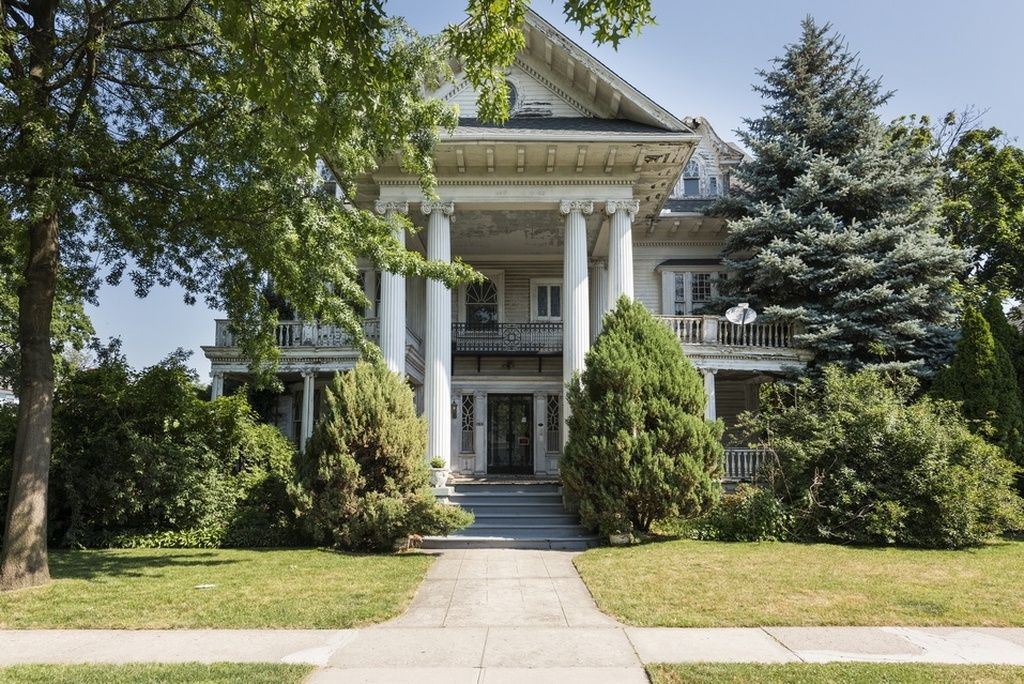 Another iconic Prospect Park South Historic home was listed yesterday for $2.9 million, according to Zillow, joining this summer's $2 million club — and almost toppling over into the $3 million dollar club.
This 10,130-square-foot Colonial Revival mansion, at 1305 Albemarle Road and Argyle Road, is one of the most unusual and elaborately designed homes on the block, lined with white clapboard and dominated by 4 towering Ionic columns.
It's also one of the most photographed houses in Prospect Park South, according to Brownstoner, with strangely mismatched windows (one of which inspired this quote by Scouting New York: "This is what I imagine it looks like when a house possessed by evil opens one eye to stare at you.")
The 10-bedroom home was built for George E. Gale in 1905 by developer Dean Alvord, father of the Prospect Park South neighborhood layout, and built by a one-hit-wonder architect, according to Brownstoner (this home is the architect's only project on record.)
The Gale home has earned headlines as Brownstoner's "building of the day" and Scouting New York's "spookiest home in Brooklyn." The New York Times also noted that "The Gale house is worth a special trip," in 2008.
But despite the grandeur and elegance, this house has fallen into disrepair over the years, as evidenced by the rotting wood and chipping paint on almost every every surface.
This home is going for $2,988,000 (Zillow's estimate monthly mortgage is $10,501.) Want to take a look inside? The open house is this Sunday, July 24 from 12pm to 3pm.