One Remarkable Woman Is Changing The Lives of New York Veterans, Helping Them Heal Through Art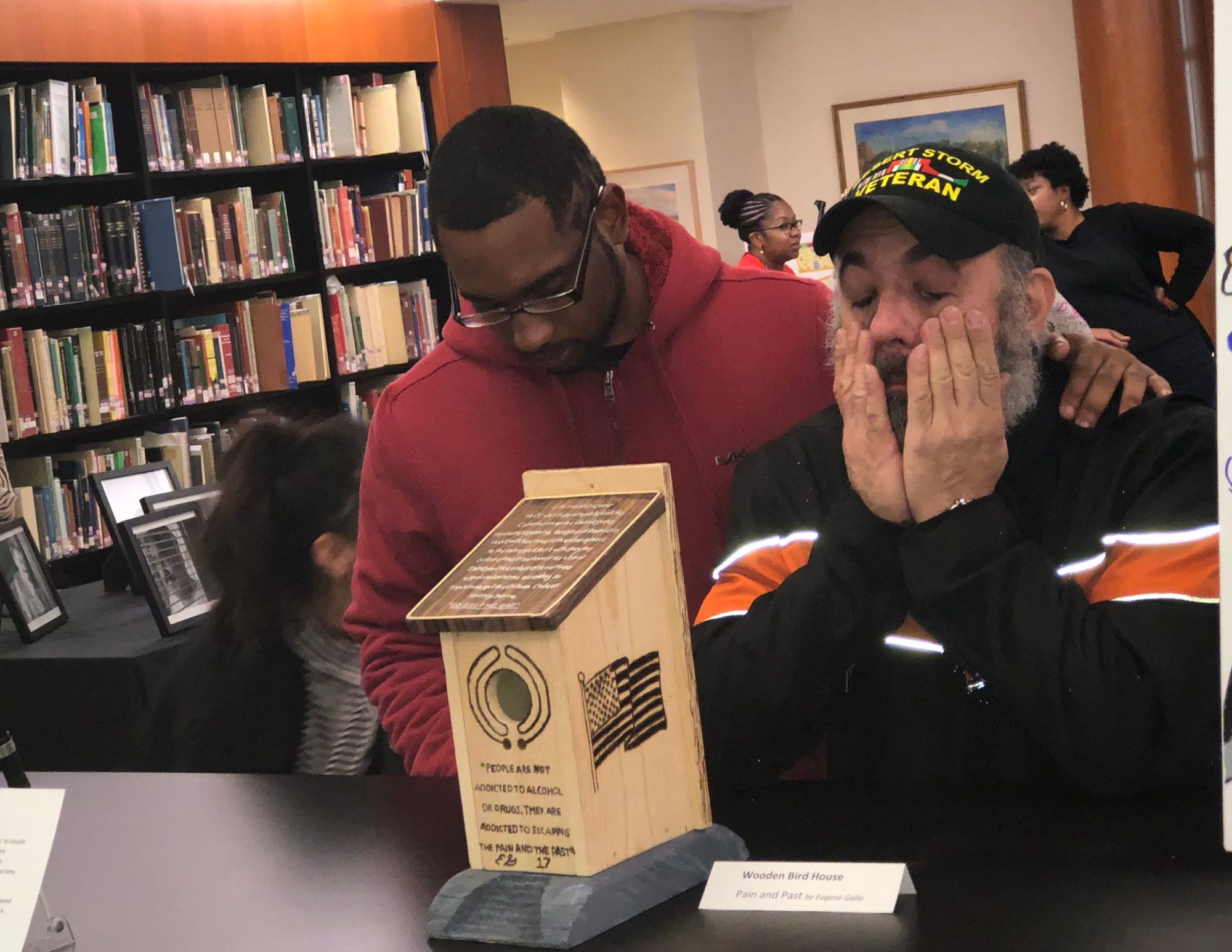 BAY RIDGE – As Veterans Day approaches, thousands of Americans around the country are preparing to celebrate and thank those who gave service to the country, at home or abroad. Many Veterans in Brooklyn are thankful for art therapist Beryl Brenner.
On Wednesday, November 8, an event held to commemorate the acquisition by the Brooklyn Public Library (BPL) of a digital archive of artwork from the Veteran Affairs' (VA) Creative Art Program, became one to celebrate the work of Brenner in the lives of the hundreds of veterans who have walked through the doors of her Art Therapy program.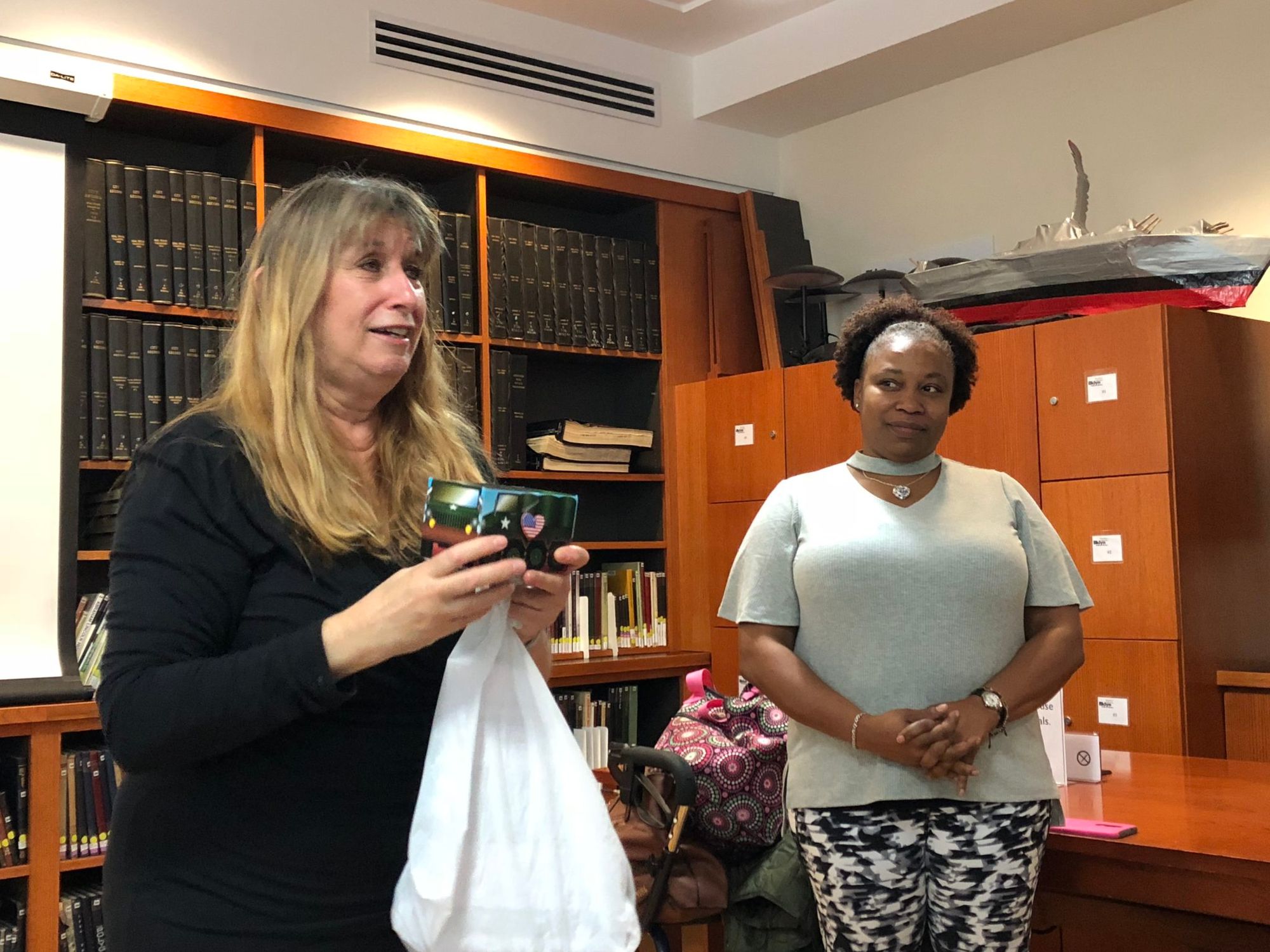 Brenner has been at the helm of this program for 39 years. It is housed at the VA New York Harbor Healthcare System in Bay Ridge, as part of its Veterans Support Center program.
The event, showcasing 19 samples of colorful pieces by local veteran artists, ranged from paintings to glasswork. These samples are a part of the much larger archive, which features hundreds of works dating from 2008 to present.
Cametrice Allen-Isales, an army vet who is now back on duty serving in the Army National Guard, was one of the artists. "I was definitely in a deep depression. I don't know where I would be without Beryl," she said, with tears flowing.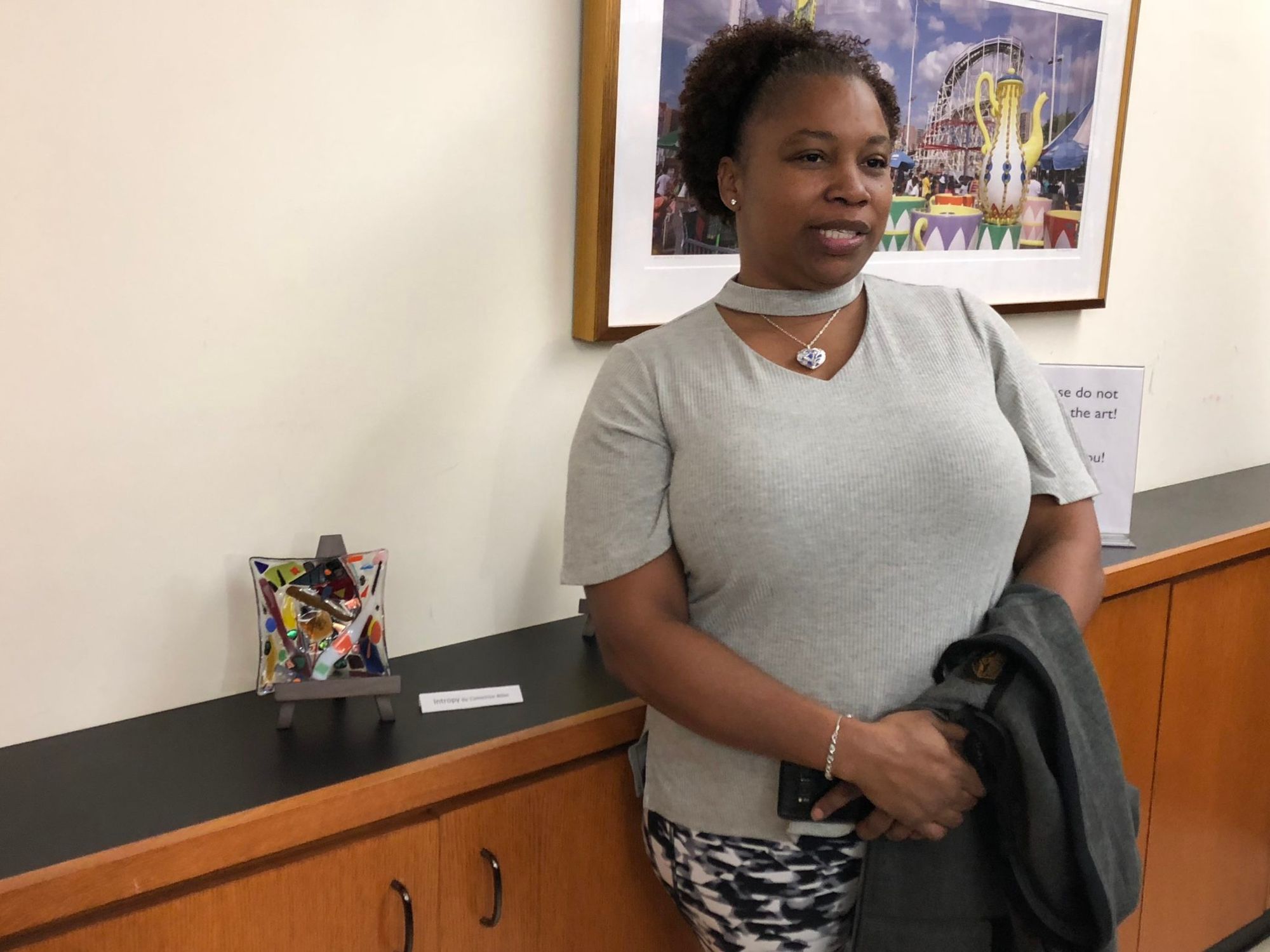 Allen-Isales said the program provides a safe and serene environment where they can freely express their 'innermost thoughts, dreams and emotions, through the arts.'
"Art therapy affords us the opportunity to positively escape our stressors and traumas that each of us deals with on a daily basis. Beryl encourages us gently to confront these issues from a creative place, free of judgment and enveloped in empathy," she said. "We're all warriors."
Brenner's love for veterans was developed at an early age, she said, her father and a host of uncles being veterans themselves.
"The veterans say to me, time and time again, 'No one is listening to us'. These are the people that are keeping us safe. I said I'm going to do something about this. I swore that somehow some way, I'm going to help them. I'm going to make people listen to these guys and gals," she said.
She rolled up her sleeves and committed to getting them art exhibits in what she calls the cultural capital of the planet, New York City. "I'm going to give them a voice," she said.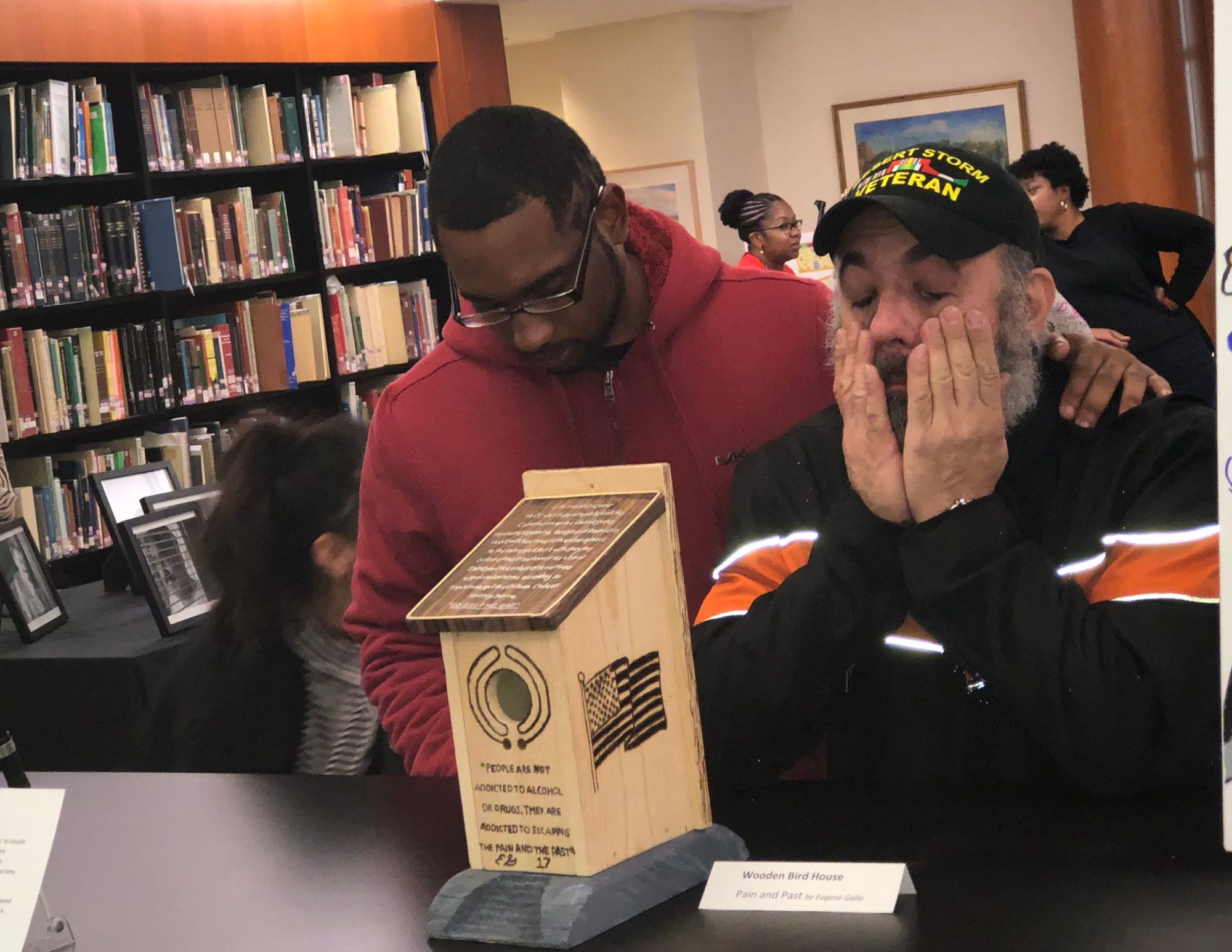 Eugene Gallo, who served in the first Gulf War, says he was lost before he met Brenner.
"I was nasty, I was miserable. Very isolated and guarded. Today is the first time I've ever stood up and spoken about my experience," he said, "That's thanks to her." He produced a wooden birdhouse. Engraved on the front is the text 'People are not addicted to alcohol or drugs, they are addicted to escaping the pain and the past'.
Brenner is thankful that she able to help change lives.
"Our veterans are nobody's victims – they are survivors," she said.  "I'm Beryl Brenner, and I'm not having that."