One Of Sheepshead Bay Rd's Two MetroPCSs Closed!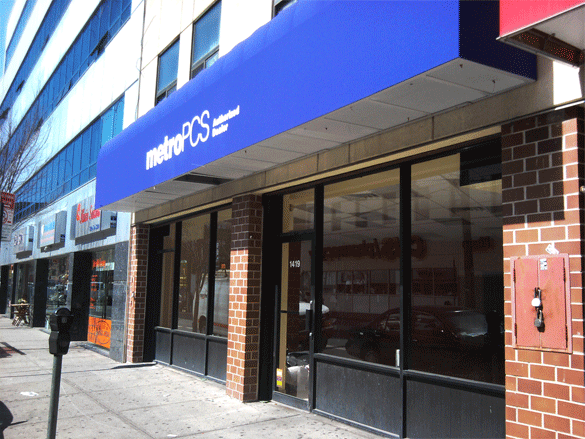 After less than a year in operation, the MetroPCS at 1419 Sheepshead Bay Road closed down this week.
We walked by yesterday and were shocked to see that the storefront had been cleared out seemingly overnight. The no-contract cell phone dealer opened up last July.
That's probably good news for the other MetroPCS location, at 1710 Sheepshead Bay Road, which was not affiliated with this one.