One Down, 736 Sushi Joints To Go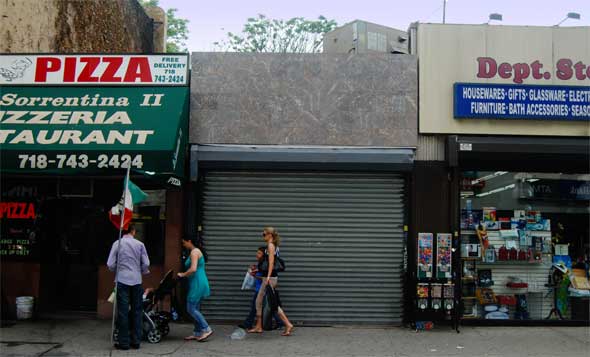 Sakura II was one of Sheepshead Bay Road's first sushi joints, if not the first. But as the flashier places moved in, competition got stiff. Sakura's old-school appeal didn't reel in the crowds, and so it went belly up a few months ago.
Since then its signage decayed, until the landlord finally tore it down and put some marble up. I guess it looks better, right?
But just to refer back to my headline – I don't wish all the sushi joints to close down. More power to any local business that can thrive in Sheepshead Bay, even if there are six more of the same within a two block radius.
So, what will take Sakura's place at 1650 Sheepshead Bay Road?