One Book, One New York: A Book Club for the City
"One Book, One New York" is a citywide initiative that will bring book-loving New Yorkers together to read the same book at the same time.
The program was announced today by the Mayor's Office of Media and Entertainment and BuzzFeed. New Yorkers will vote for one book out of 5 award-winning titles with timely themes involving immigration, race, and overcoming obstacles. The 5 books will be available at libraries and bookstores throughout the city.
The 5 nominated books are:
Americanah by Chimamanda Ngozi Adichie
Between the World and Me by Ta-Nehisi Coates
The Brief Wondrous Life of Oscar Wao by Junot Díaz
The Sellout by Paul Beatty
A Tree Grows in Brooklyn by Betty Smith
The Mayor's Office of Media and Entertainment assembled a literary advisory council to select the 5 book finalists. The council includes representatives from each of New York City's three public library systems, as well as representatives from local universities and the book publishing industry.
Five celebrity advocates were enlisted—Danielle Brooks (Orange is the New Black), Giancarlo Esposito (The Get Down), William H. Macy (Shameless), Bebe Neuwirth (Madame Secretary), and Larry Wilmore (Comedian)—to urge New Yorkers to vote for the book they'd like everyone to read together.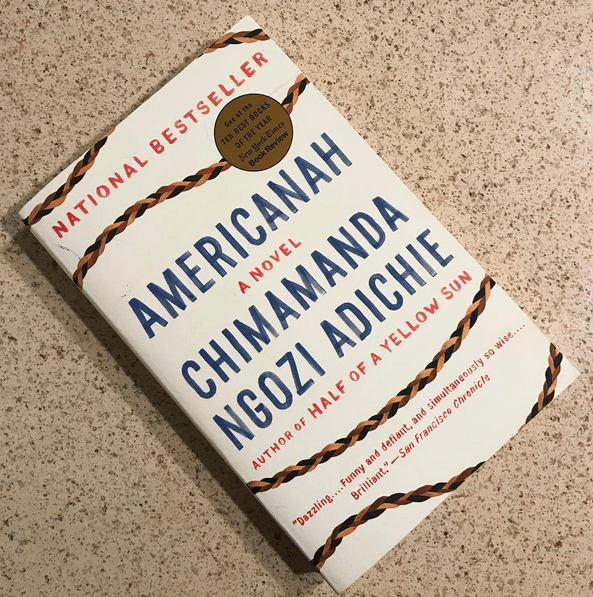 A public awareness campaign will appear on subways, bus shelters, specially-designed subway platform kiosks, and on Taxi TV. LinkNYC (which provides free Wi-Fi hotspots around NYC) will also advertise the program on its street corner kiosks. BuzzFeed will produce videos featuring testimonials from the "One Book, One New York" celebrity advocates and post them online during the voting process.
Voting will take place throughout February online and at interactive digital kiosks on subway platforms around the city. The announcement of the final book selection will take place in early March. Following the announcement, "One Book, One New York" events will take place throughout the city, leading up to a closing event in June.
In a statement announcing the program, New York Public Library President Tony Marx says, "The power of reading is on display every day at The New York Public Library: the power to inform and to unite people, communities, and indeed whole cities…. The 'One Book, One New York' initiative is an innovative and fun way for all New Yorkers to join together, learn, be inspired, and find common ground through books."