On Thanksgiving, We Give Thanks For Our Commute… NOT!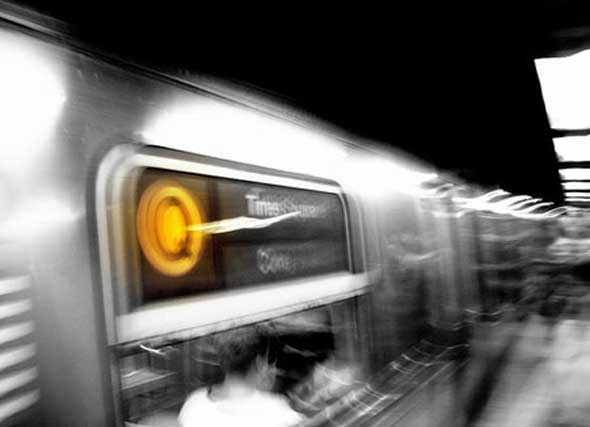 I stopped commuting three years ago. It has been great. I do not envy any of you who do the daily commute, and I have no problem rubbing it in your face that I no longer have to do it.
But… occasionally, I forget how truly awful it can be. Thank goodness for Auxil B., a reader who sent this rant in reminding us what we have to be thankful for:
If you do not commute to work by subway here in NYC, here is what you missed this morning….
at the newsstand where I buy my Daily News and coffee, the woman ahead of me was dithering at the serve-ur-self coffee station, even stopping to check her cell phone while I was trying to pour and get out…I missed both the Q and B subways because of that delay….the next Q I boarded, got a seat and read my newspaper. Up the line, we started moving very slowly, announcement "train traffic ahead"…that's a bad sign….as the train crawled towards 7th Avenue, in Park Slope, a rider BARFED, not too close to me….we finally made it to Atlantic Avenue, the conductor announced we were being re routed thru the tunnel…I got off. Made the transfer to the Lex line and caught a 4 train. Aboard was another of the seemingly endless supply of mentally deranged homeless men (rarely women) who was ranting about a lot of topics and his complaints, surrounded by his two shopping carts full of his worldly goods. I made it to Bklyn Bridge station and got to work….and that's what you miss by living in a normal part of the country and/or not having to commute by subway…. Happy Thanksgiving.
Happy Thanksgiving, indeed. How was your commute today?