Old Sign Uncovered on Newkirk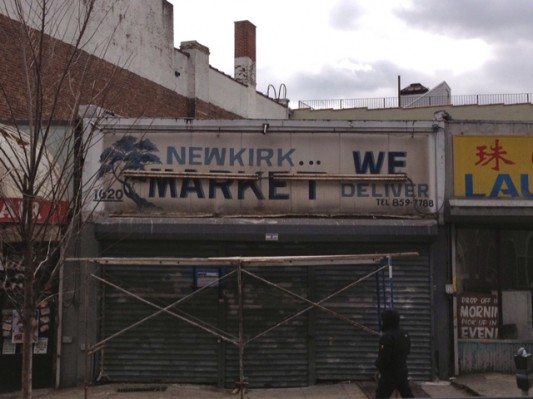 An old sign for Newkirk Market was hiding under an awning at 1620 Newkirk Avenue, and two neighbors, Sam and Sal, separately spotted it and sent pics today after the awning had been removed. Anyone remember when that space was a market? Did you get deliveries from them?
The current space, at least when it had an awning, was the Berea Church of God. Here's what the construction is about, according to a buildings permit:
General construction application is filed for new masonry storefront on first floor. No change in occupancy, use, or egress.