October 13: Fourth Annual Walk, Run Against Hunger Event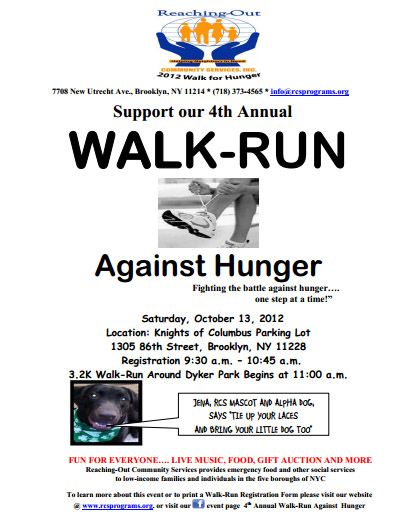 The fourth annual Walk, Run Against Hunger Event is happening this week on Saturday, October 13 at the Knights of Columbus Parking lot at 1305 86th Street. Registration for the fundraising event starts at 9:30 a.m. until 10:45 a.m., and the 3.2K walk or run around Dyker Park begins at 11:00 a.m.
Come down to participate or to cheer on your friends and neighbors. All proceeds go to emergency food supplies and other services for low-income families throughout the city.