Oceana Landlord Janna Doheny Indicted For Medicaid Fraud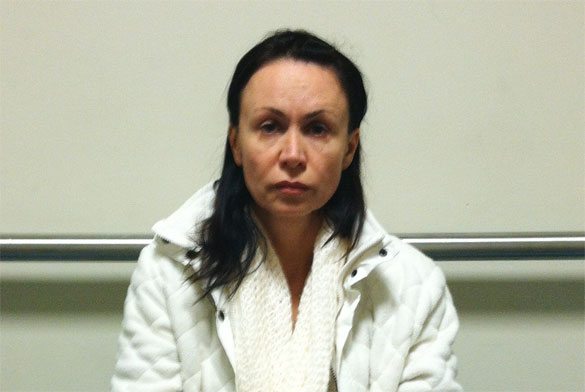 Janna Doheny, the owner of multiple units inside Brighton Beach's posh Oceana condominium development, is charged with bilking more than $29,000 from Medicaid over the course of eight years, according to a new indictment revealed by the Brooklyn District Attorney's office.
Doheny, 43, filed falsified documents for Medicaid, claiming her only source of income for her and her daughter was just $1,550 a month from her job at an adult entertainment establishment in Queens, and that her savings and investments totaled less than $5,000.
But investigators claim that Doheny wasn't as cash strapped as her Medicaid application stated. They say Doheny lived the high life, making pricey purchases at Saks Fifth Avenue, Victoria's Secret and Amazon, as well as getting professional glamour shots in skimpy swimwear while vacationing at a luxury resort in Arizona – a discovery they found by perusing her profile on a Russian-language social networking site.
"Lying to the system to receive Medicaid is a theft of taxpayer dollars and will not be tolerated," said Human Resources Administration Commissioner Robert Doar, whose agency assisted in the investigation. "At HRA, we maintain the integrity of public assistance programs by providing benefits to those who are eligible and investigating those who ignore the rules."
Investigators also found that Doheny not only purchased several condo units at Oceana between 2002 and 2010 – where price tags range from $500,000 to $2 million – but that she also owned property in Bay Ridge, Long Beach and South Florida.
The complaint goes on to state that Doheny deposited more than $100,000 annually into several bank accounts in her own name and the name of her business, Oceana Ventures, as well as a pile of cash totaling $170,000 in a safe deposit box on Long Island.
The Brooklyn District Attorney's office, along with the Office of the Medicaid Inspector General and the Human Resources Administration, started to take a closer look at Doheny's holdings after being tipped off to the Oceana purchases.