Occupy Sandy Brings Aid To Sheepshead Residents Devastated By Sandy
[youtube http://www.youtube.com/watch?v=E7csnWTBbJk?rel=0]
Occupy Sandy, a charitable coordinated relief effort organized by a coalition of Occupy Wall Street members, has released a touching short film on the impact of Hurricane Sandy and their efforts to bring aid to those struggling with the storm's aftermath.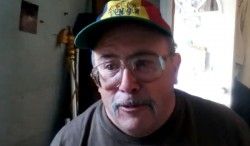 The short film features the story of resident Mike Rodriguez, a local man who discusses the storm's impact on his home, his pets, and his personal experiences in dealing with insurers, banks, and FEMA.
As for the efforts of Occupy Sandy, Mike fully endorses them by saying, "[They're] doing a terrific job," noting that they have provided food, flashlights, and able hands in helping Mike clean out his house.
For more information on Occupy Sandy, including links to volunteer or donate, you can visit their website by clicking here.