Oasis Mega Market Soon To Open On Coney Island Avenue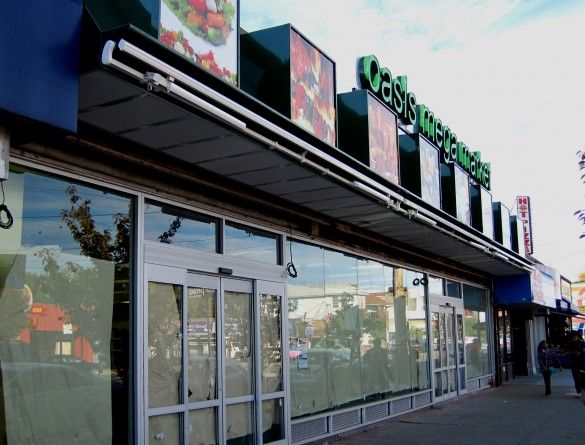 Sandwiched in between Chinese take-out place New Win Way and the Kiev Bakery, a defunct Coney Island Avenue furniture store has given way to a brand new supermarket, Oasis Mega Market.
Located at 2828 Coney Island Avenue between Z and Kathleen Court, Oasis appears to still be under construction.
Our tipster and roving photographer, Brian Hoo, speculates that it might be a Middle Eastern market, while the store's sign indicates that Oasis will be a purveyor of fruits, vegetables, breads, cheeses, meats, dairy… and kebabs.
Hoo also tells us that, around 10 years ago, before the furniture store occupied the space, another small supermarket operated in that space.