Oak, Birch And Maple Attack South Slope Allergy Sufferers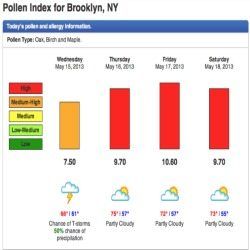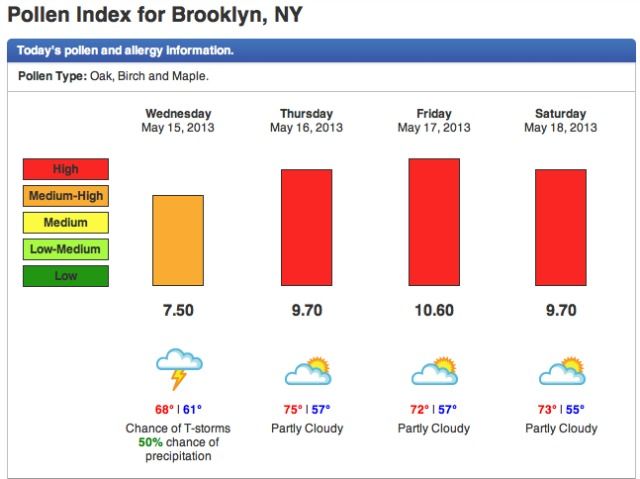 Is anyone else out there feeling the seasonal allergy blues right now? There's a good reason why. According to the Weather Underground Pollen Index, Oak, Birch and Maple are wreaking havoc in our area and will continue to do so for the remainder of the week.
We know everyone says to say inside on high pollen days, but it's going to be so beautiful out for the rest of this week! If you have any not-to-be-missed allergy relief tips, now is the time to share them with the class.
Image via Weather Underground