NYPD & FDNY Investigating Fire Outside Ocean Parkway Synagogue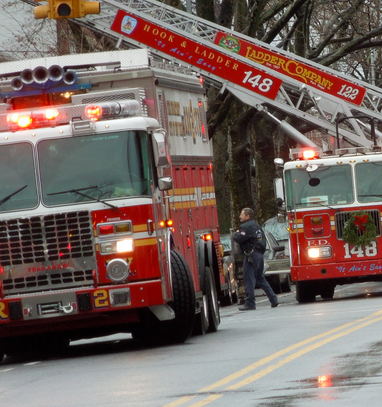 A menorah outside of the Chabad Lubavitch of Kensington on Ocean Parkway near 18th Avenue was set on fire just after midnight on Wednesday, according to the FDNY. The fire was put out in about an hour, and thankfully there were no injuries reported.
Coming the day before the start of Rosh Hashanah, the Daily News reports that the NYPD's Hate Crime Task Force is investigating the cause of the fire as "a possible bias incident," but that no arrests have been made.
News 12 adds the the building was under construction, but that its program director isn't sure when that will resume, noting that "if people want to worship they can pray across the street at the Ocean Parkway Jewish Center."