NYC's First 2016 Case Of West Nile Virus Reported In Brooklyn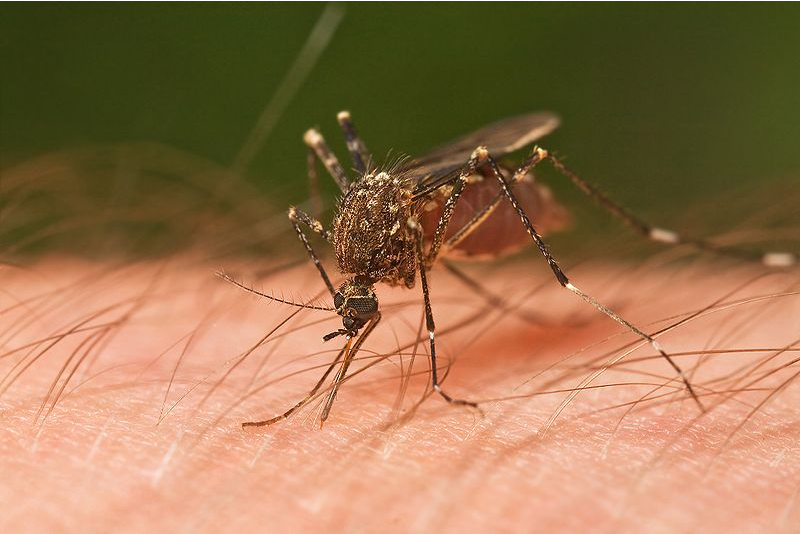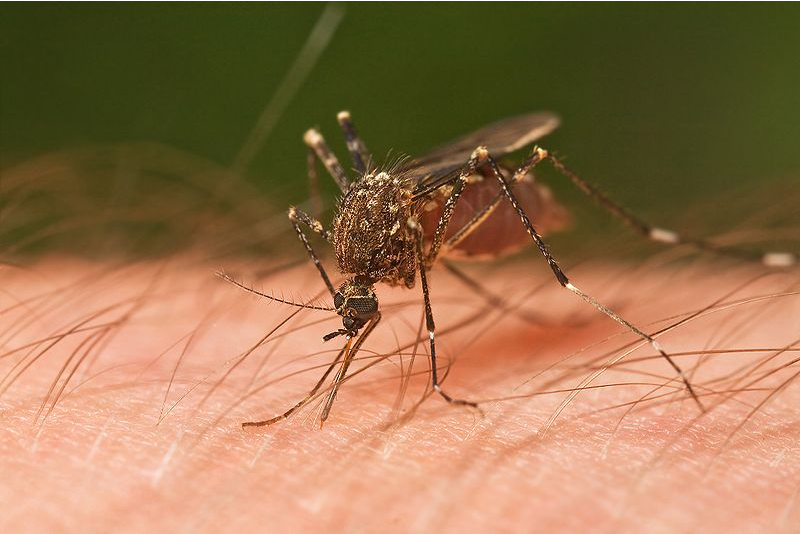 The City's Health Department confirmed today that a Brooklyn man has been diagnosed with the year's first human case of West Nile virus.
The man, who has developed encephalitis (inflammation of the brain), had underlying medical conditions and was over the age of 40, the City said.
"This season's first case of West Nile virus is a reminder to protect ourselves against mosquito bites," said Health Commissioner Dr. Mary T. Bassett. "Wearing mosquito repellent when you are outdoors, getting rid of standing water, and installing window screens will reduce your risk of getting bitten."
"New Yorkers age 60 and older or people with weakened immune systems should be especially careful as they are more likely to become seriously ill, and in rare cases die, if infected," Bassett stressed.
The Health Department (DOH) says that the city's first case of West Nile was identified about two weeks later in the season compared to previous years. Human cases of the virus typically occur between July and October in our area. Three-hundred-eighteen New Yorkers have been diagnosed with the West Nile virus since it was first identified in the U.S. in 1999.
The DOH says it has completed nine rounds of pesticide spraying and seven aerial larvicide treatments throughout the five boroughs — twice as many as last year — to reduce mosquito populations and the risk of West Nile and Zika viruses. It has also doubled the number of mosquito traps across the city.
To date, no Zika virus has been found in any mosquito in New York City, the DOH stressed.
Symptoms of West Nile Virus Infection
West Nile virus infection can cause a mild or moderate flu-like illness, or sometimes no symptoms at all, the DOH says. In some people, particularly those 60 and older, the virus can cause a serious and potentially fatal infection of the brain and spinal cord.
The most common symptoms are headache, fever, muscle aches, and extreme fatigue. Symptoms of more severe illness can also include changes in mental status and muscle weakness. If you think you have symptoms of West Nile virus, see your doctor right away. For more information about the virus, and how to avoid it, read more here or call 311.
War On Mosquitos
"New York City has over 15 years of experience successfully trapping, testing and controlling mosquito populations and keeping New Yorkers safe from mosquito-borne diseases," the DOH said today.
This past April, the de Blasio administration announced what it called "an aggressive, three-year, $21 million plan to protect New Yorkers from Zika." As part of that plan, the Health Department says it enhanced its ability to test for the Zika virus, launched a public awareness campaign, and expanded mosquito surveillance measures.
Throughout the early spring and summer, the DOH conducts regular mosquito surveillance using 120 traps in the five boroughs. This includes 60 permanent traps for the Aedes albopictus mosquito, which can possibly carry the Zika virus. 2016 is the first year the DOH has been testing for this type of mosquito.
Trapped mosquitoes are brought back to the City's Public Health Lab, identified, and also tested for the West Nile and Zika viruses.
The Health Department says it relies on its mosquito trapping and testing results to determine where to spray pesticide and larvicide. Neighborhoods are treated by helicopter, truck or backpacks if sufficient criteria are met – this includes high populations of Aedes albopictus, and positive cases of West Nile virus, which are transmitted by the Culex pipiens mosquito.
Learn more about New York City's mosquito control program here.