NYCHA Chair Answers To City Council About Lack Of Lead Testing In Public Housing Developments
The City Council held a hearing on Tuesday to grill NYCHA Chair, Shola Olatoye, about the agency's failure to properly conduct lead paint inspections in thousands of public housing apartments.
NYCHA did not conduct inspections between 2012 to 2016 in 55,000 apartments that were suspected of containing lead, according to PIX 11. According to the report, even though the NYCHA Chair was aware since April 2016 that the agency had not been conducting the required annual inspections, in October of that year she falsely confirmed to the federal Department of Housing and Urban Development that testing had been performed.
Olatoye said, "There was no intention to mislead or lie to the regulator," the New York Daily News reports. "Signing the form at that time was a mistake."
During the hearing, Olatoye also admitted that within the past year, untrained staff have cleaned more than two thousand units suspected of containing lead paint where children under six live, according to the the Daily News. These apartments will have to be inspected and cleaned again properly, the paper notes. The city will offer blood-lead level testing to all of the children living in these units.
In November 2017, the NYC Department of Investigation released a report revealing that NYCHA had not been properly performing required annual inspections for lead. As the Daily News states, NYCHA and Mayor Bill de Blasio had "withheld that information from tenants, the public and the council for more than a year."
During Tuesday's hearing, Bronx Council Member Ritchie Torres called out Olatoye: "You went 15 to 16 months without telling the general public," CBS New York reports.
"It was approximately a year on the HUD compliance piece, yes," Olatoye replied.
"But regarding local law, you've known about local law non-compliance since April," Torres continued. "So you've gone 15 months without telling the general public that your agency was out of compliance. Do you regret that?"
"Look as I've said, in hindsight, our communication could have been better," Olatoye retorted.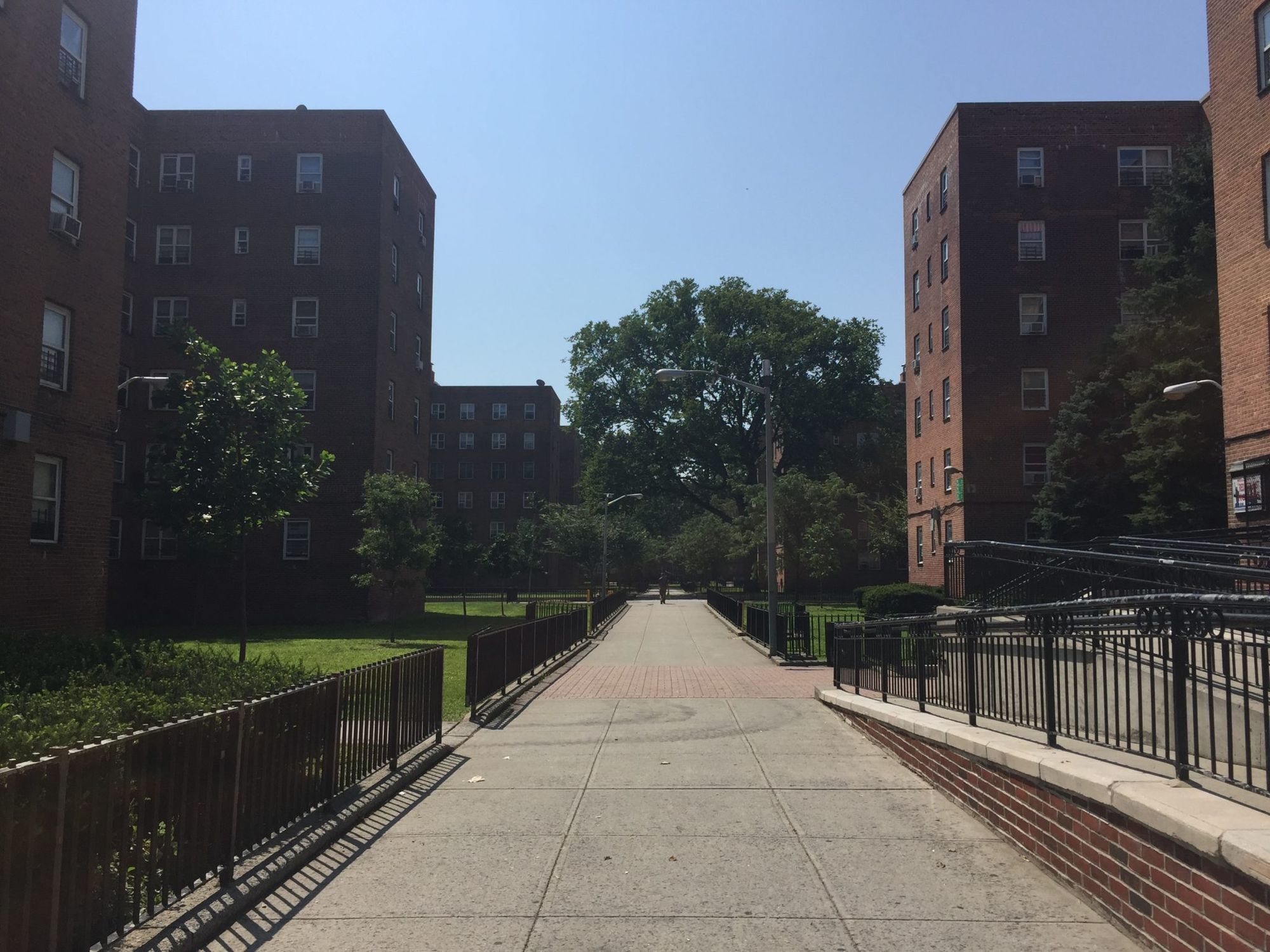 Sherron Paige, who lives at the Red Hook Houses with her four-year-old son Kyan Dickerson, attended yesterday's hearing. Paige says her son has been diagnosed with high blood-lead levels and adds that her apartment had never been tested for lead until news about NYCHA's negligence was recently exposed.
"Lead poisoning in young people can mean brain damage and low IQ scores, and reduced potential for learning," Public Advocate Letitia James stated at the hearing, according to CBS New York.
"My child has a speech delay. My child can't focus properly in school….They're ready to put my child in special ed, because he can't really communicate," Paige told reporters.
Paige and other parents have filed a class-action lawsuit against NYCHA, PIX 11 states. The case is being handled by attorney Corey Stern who also represents families in Flint, Michigan who were affected by lead poisoning in their water.