NYC Restaurant Week: Buttermilk Channel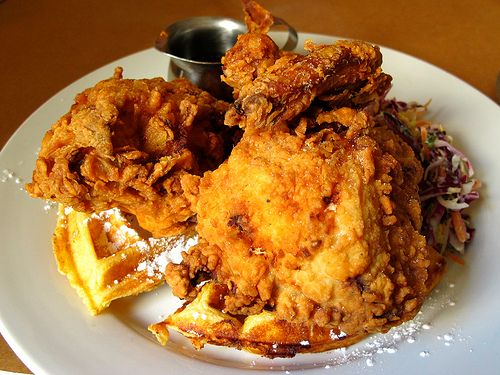 CARROLL GARDENS – It's almost time again for New York City Restaurant Week, with reservations officially open on Tuesday, July 9. The event, actually several weeks long, takes place from July 22nd to August 16th and features restaurants from all over the city.
One of the restaurants representing Brooklyn is Carroll Gardens' hotspot, Buttermilk Channel. Although they are famous for their fried chicken, the spot is offering a menu with something for everyone, owner Doug Crowell said. His other restaurant, French Louie (320 Atlantic Ave. between Smith & Hoyt), is also participating.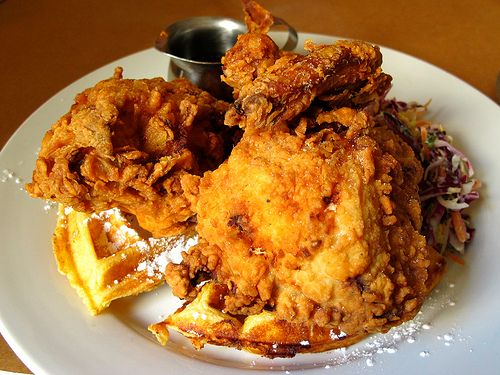 "Like most places, we're serving a lunch menu and a dinner menu. Fried chicken is kind of the star—I'd say for lunch the fried chicken sandwich, for dinner chicken and waffles. There's a variety of options, we have fish and vegetarian things, but I think for most people, chicken and waffles are what they're coming for," Crowell said.
Buttermilk Channel has been participating in restaurant week for four years, he says, and is one of only nine Brooklyn spots to participate this year.
"I mean for both Brooklyn and Manhattan restaurants, the price has to work out for you. If you're either too expensive or too cheap in your regular menu, then the prices don't work out," Crowell said.
The restaurant week menu clocks in at only $26 for lunch, and $42 for dinner, typically in the form of a pre fixe menu. Buttermilk Channel is participating in lunch from Monday through Friday, and dinner Sunday through Friday.
"We're a bistro and we're located in a cute little Brooklyn neighborhood, and we need people to travel to us. We serve people in our neighborhood, but we also need to get people to travel to us from further away and Restaurant Week gets a huge amount of press coverage," Crowell said. Restaurant week provides a new clientele base during a time that is usually slow for restaurants.
"It's just great for us. It's a great time for us to meet new people—to get people to come from further away who have never been to us before—and make friends in that time," Crowell said.
Stay tuned for more coverage of Brooklyn restaurants participating in NYC Restaurant Week!
Buttermilk Channel is located at 524 Court Street (between Nelson and Huntington streets) in Carroll Gardens.