Nostrand Avenue Getting More Social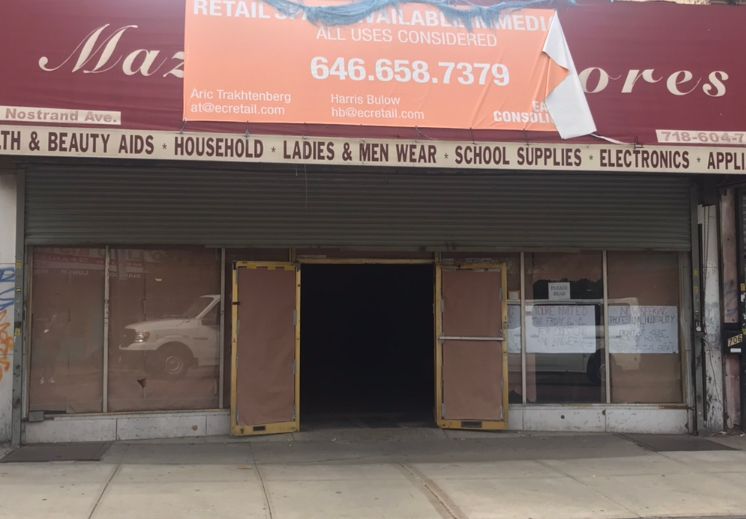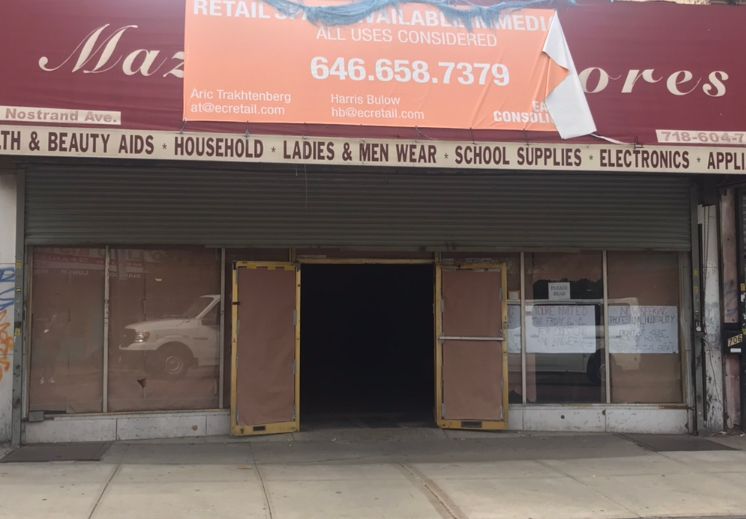 CROWN HEIGHTS  — Nostrand Social, a new music and supper club is coming to 706 Nostrand Ave at Prospect Place.
Work has begun on the old Mazon's stores, which closed more than a year ago, to create a two-story restaurant and entertainment venue equipped with a functioning sub-level and rooftop destination, according to general manager Kevin Walters. The three floors will function separately with the main floor named the Nostrand Social, owned by Kevin Mactoi.
"This setup makes us uniquely positioned to handle multiple events for the community at any given time," Walters, who is also serving as contractor for the build-out, told us.
Walters, 55,  is looking to host anything from brunch to business seminars in the multi-level  "community space." As a professor of 30 years at Baruch and Monroe Colleges and managed   Creole Restaurant and Percolator Cafe in Harlem, the Brooklyn native said he wants to make sure he's engaging the community. Starting with  Entrepreneurial Mondays and Cryptocurrency Tuesdays, he plans to operate educational forums to be hosted in the sub-level of the venue, separately named, Fahrenheit 706 once the venue opens.
Each of the three floors within in the 7,200 sq. ft. space will have its own "libation station," upon approval of the New York State Liquor Authority – they submitted the application on Tuesday.
On Fridays, Walters opens the construction site to the community to ask questions about the project and drop off resumes for employment. There seem to be no permits issued for 706 Nostrand, but Walters says they are filing now, and this is what it will look like: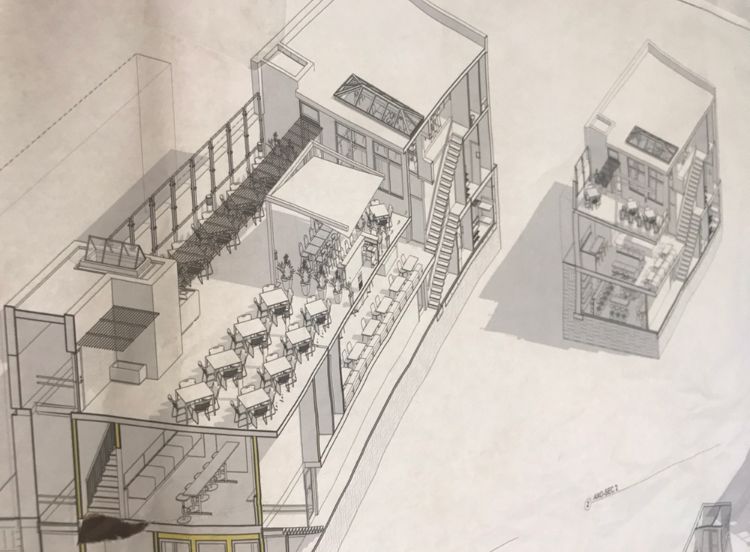 "Our lawyer lives on St. James, our architect on Rogers Avenue and our licensed plumber around the corner on Prospect, we're dedicated to committing to the community and circulating community wealth," Rogers said.
The venue hopes to open within 5 to 6 months, Walters said.