No Romance This Valentine's Day? Who Cares! Here's What To Do In Ditmas Park To Have Fun Sans Cupid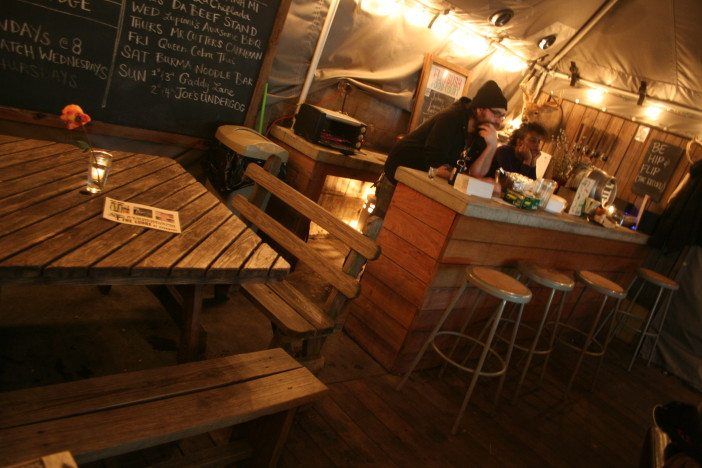 Valentine's Day produces a lot of emotions. For those who are paired off, it's a time to commemorate their love. And for those who are single, Valentine's Day represents a potential void they might be feeling. Although some singles might be out to find a partner, there are still others who want to avoid the holiday and the commercial aspects of it all together. So instead of dwelling on your singleness, or reveling it, make this Valentine's Day about yourself!
To get you in the anti-V-Day mood here are few things happening this weekend around the neighborhood that will be sure to help you celebrate in whatever fashion you choose, whether you want to hang solo or would like to grab a group of friends and set out for a day (or night) of fun:
Friday night at Sycamore's The Lodge (1118 Cortelyou Road), you can try your hand at Bad Luck Bingo hosted by the always awesome Ariel Speedwagon. This adult version of bingo will make you rethink the game and Valentine's Day all while sipping on some killer whiskey or scotch.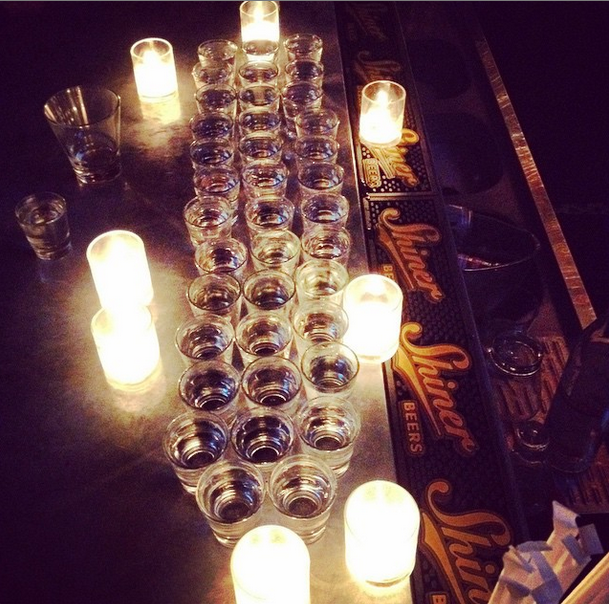 If music is more your thing, then be sure to check out some the live bands at Bar Chord (1008 Cortelyou Road) this weekend. On Friday night, get ready to shake your groove thing listening to No $mall Brass Band, which is playing as part of the West Indian and Caribbean Brass Fest. They are also part of the bar's Illegal Music Series – which means there will be Mezcal drink specials all night! Saturday night Dirty Water Dogs will be serving up a mix of Mardis Gras and Cajun Zydeco Funk  -so round up your friends and get on the dance floor!
After a night out with friends, treat yourself to an amazing brunch on V-day or the day after! Our neighborhood is so chalk full of great restaurants – here are some spots to check out:
The Farm on Adderley (1108 Cortelyou Road) will be serving their regular brunch eats – but, even for those of you who want to forget about V-Day, we won't blame you if you indulge in a tiny bit of romance and check out their special Valentine's Day brunch cocktail.
With options like breakfast pizzas and Nonna Lea's meatballs on their brunch menu you won't be steered wrong at Lea (1022 Cortelyou Road).
If you're craving more adventurous eats, then check out the Middle Eastern fare at Mimi's Hummus (1209 Cortelyou Road). They offer five different kinds of hummus on their brunch menu alone and you will leave with a new love in your tummy.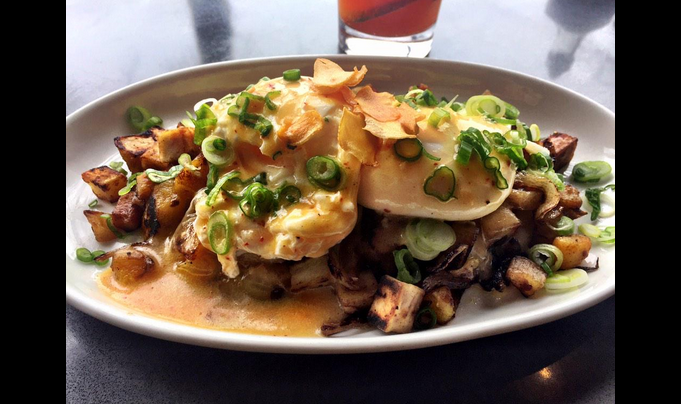 If you want to check out one of our newest spots this weekend, hit up Hunger Pang (1021 Church Avenue). Serving up an Asian inspired menu, you will be treated to a fun atmosphere and food made lovingly by chef, owner and culinary darling (and Kensington neighbor) Medwin Pang.
And, while Wheated (905 Church Avenue) doesn't do brunch, the restaurant announced it is going to offer up a romance-free weekend, with David, the owner, saying he has decided to go against the grain and not do any V-Day specials. Plus, Wheated is going to be going on vacation for a little more than a week beginning Monday, so now's a good time to fill up on all the cheese (and a bunch of new whiskeys) you're about to miss!
If, after all that delicious food, you want to get outside and get a bit of exercise, or just enjoy the day, grab some your ice skates and some friends and head over to the LeFrak Center at Prospect Park. Admission to hit the rink is $6 on week days and $8 on weekends. After skating, be sure to head over to LeFrak's Bluestone Cafe and Snack Bar for some post-skating treats.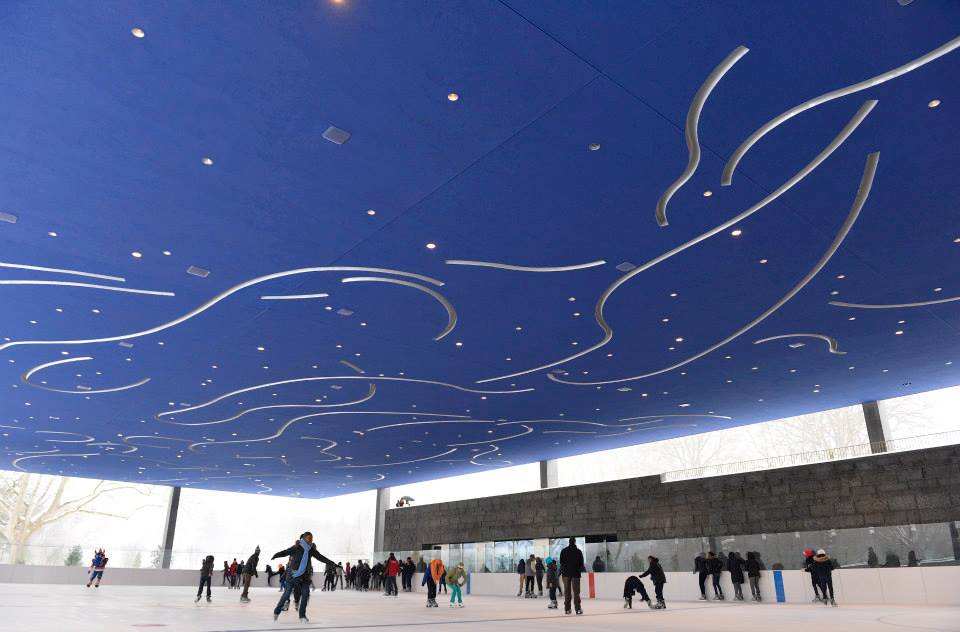 And, Prospect Park has a number of fun-filled events happening on Valentine's Day, including an Introduction to Birdwatching class from 12-1:30pm. Led by the Brooklyn Bird Club, the event is free and will be held at the park's Long Meadow.
For those of you who'd like to give your pets some love this Saturday, you can head over to FIDO in Prospect Park's free Coffee Bark from 7-9am. There will be free goodies for dogs and their owners, as well as information about off-leash activities and issues.
If you have something else you're doing to forget about Valentine's Day this weekend, let us know! Comment below or email us at editor@ditmasparkcorner.com.