Nine New Restaurants To Check Out In Brooklyn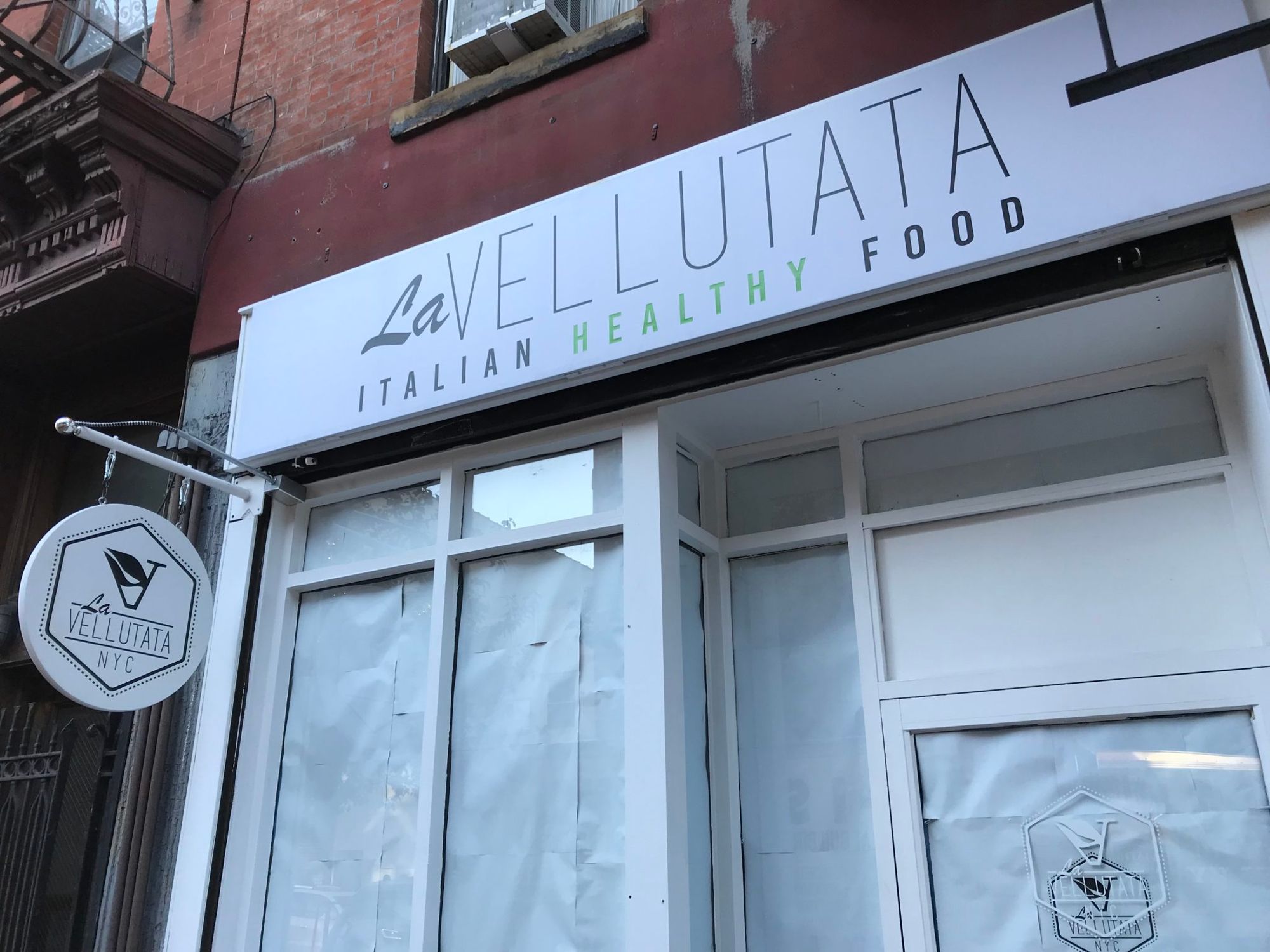 BROOKLYN – Here's a list of nine new restaurants recently opened or coming soon around northwest Brooklyn. Bon appétit!
Celestine
One John Street, DUMBO (Now Open)
Opened last Thursday, this new Mediterranean-inspired eatery situated on the DUMBO waterfront boasts an all-star team including Julian Brizzi (Rucola, Grand Army Bar), Noah Bernamoff (Mile End Deli, Black Seed Bagels, Grand Army Bar, Otto's Market), and Joe Campanale (Fausto, see below). Executive Chef Garett McMahan (Perilla, The Harrison, Bouley) creates seasonal dishes inspired by Sicily, Beirut, and everywhere in between—many prepared on a wood-burning grill and designed to share.
Parm
Barclays Center, 620 Atlantic Avenue (Now Open)
The popular casual Italian eatery recently crossed the East River into Brooklyn, with a location at the Barclays Center (Suite Level A). The restaurant will be open to all ticketed guests, with reservations taken prior to any event, offering event-goers small plates such as mozzarella sticks and meatballs, and platters and pastas including Chicken Parm and Rigatoni Fra Diavola.
Parm is a part of Major Food Group which also operates hot-spots like Carbone, Sadelle's, and Dirty French.
Slimak
4110 4th Avenue, Sunset Park (Opened in June)
Open every day from 7am to 4pm, this eatery serves simple, fresh food made with creative ingredients and locally roasted coffee.
Breakfast options include four-grain porridge, eggs, a quinoa bowl, and breakfast wraps. Lunch offers a selection of salads, soup, quiche, and hot sandwiches. Weekend brunch features steak and eggs, smoked salmon hash, and "fat & fluffy" French toast.
Marius & Co.
154 Carlton Avenue, Fort Greene (Now Open)
Opened in early October by long-time Fort Greene residents, this new neighborhood take-out market sells prepared foods, cheese and charcuterie, and specialty items.
Founded by husband and wife, Mitro and Kimberly Valsamis, the couple previously owned and operated the Bushwick restaurant and music venue, Don Pedro, and prior to that, Kimberly helped launch the original Moe's in 2001 at Lafayette and South Portland Avenues.
James Dale and Angie Peccini serve as Marius & Co.'s chefs. Specialty menu items include Captain Smolders smoked salmon and kedgeree (an Indian dish of curry, rice, and fish) as well as rotisserie chicken and macaroni and cheese.
Market.Kitchen.Table.
521 Court Street, Carroll Gardens (Grand Opening Friday, October 20)
This fast, casual, dine-in/take out outpost was founded by Willy Anderson, a chef, and Amanda Schoppe, a fitness instructor, and is an offshoot of their meal delivery service of the same name. Market.Kitchen.Table. brings together the two women's passion for food and wellness, featuring a menu focused on "whole food, whole body, for the whole day." All items on the menu, including the breads, are made in-house from scratch using all locally-sourced ingredients.
Abbotsford Road
573 Sackett Street, Gowanus (Opening mid October)
The sleek industrial headquarters for "Australia's #1 coffee entrepreneur" will serve as a specialty coffee wholesaler, roasting plant, cafe, and educational space.
The facility is fitted out with a brew station for drip coffee, two espresso machines, and a bean dispensary that will showcase three blends— Forza, full bodied and strong with hints of dark chocolate, hazelnut, and caramel; Crema, balanced and smooth with hints of butterscotch, malt, and nuts; and Vivo, fruity and sweet with hints of cherry, honey, and toffee. There will also be baked goods and sandwiches made by local vendors available to purchase.
The roastery will offer ethically sourced beans from around the world in a single origin estate green bean program that allows customers to choose their own roasts, as well as a bean subscription service.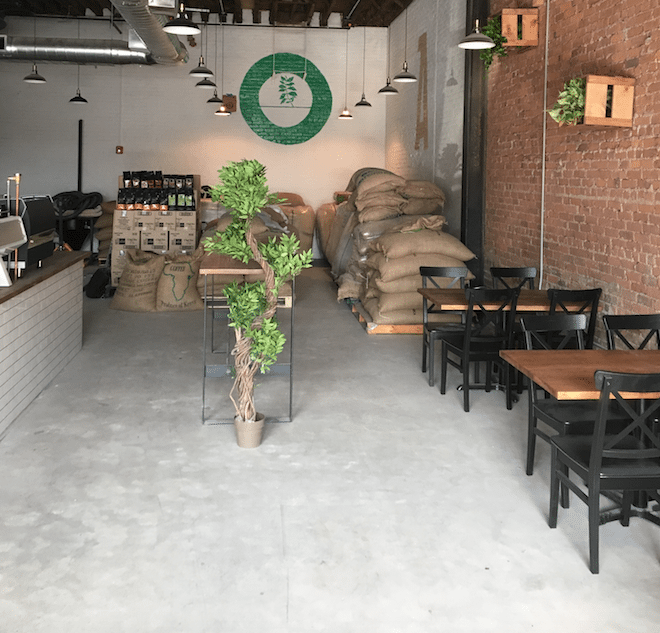 La Vellutata
172 5th Avenue, Park Slope (Opening Soon)
"Italian Healthy Food" the sign promises outside this 5th Avenue storefront (between Degraw & Sackett Streets) that used to house the poutine purveyor Perfect Potato. Not much more info seems to be available at the moment, so stay tuned.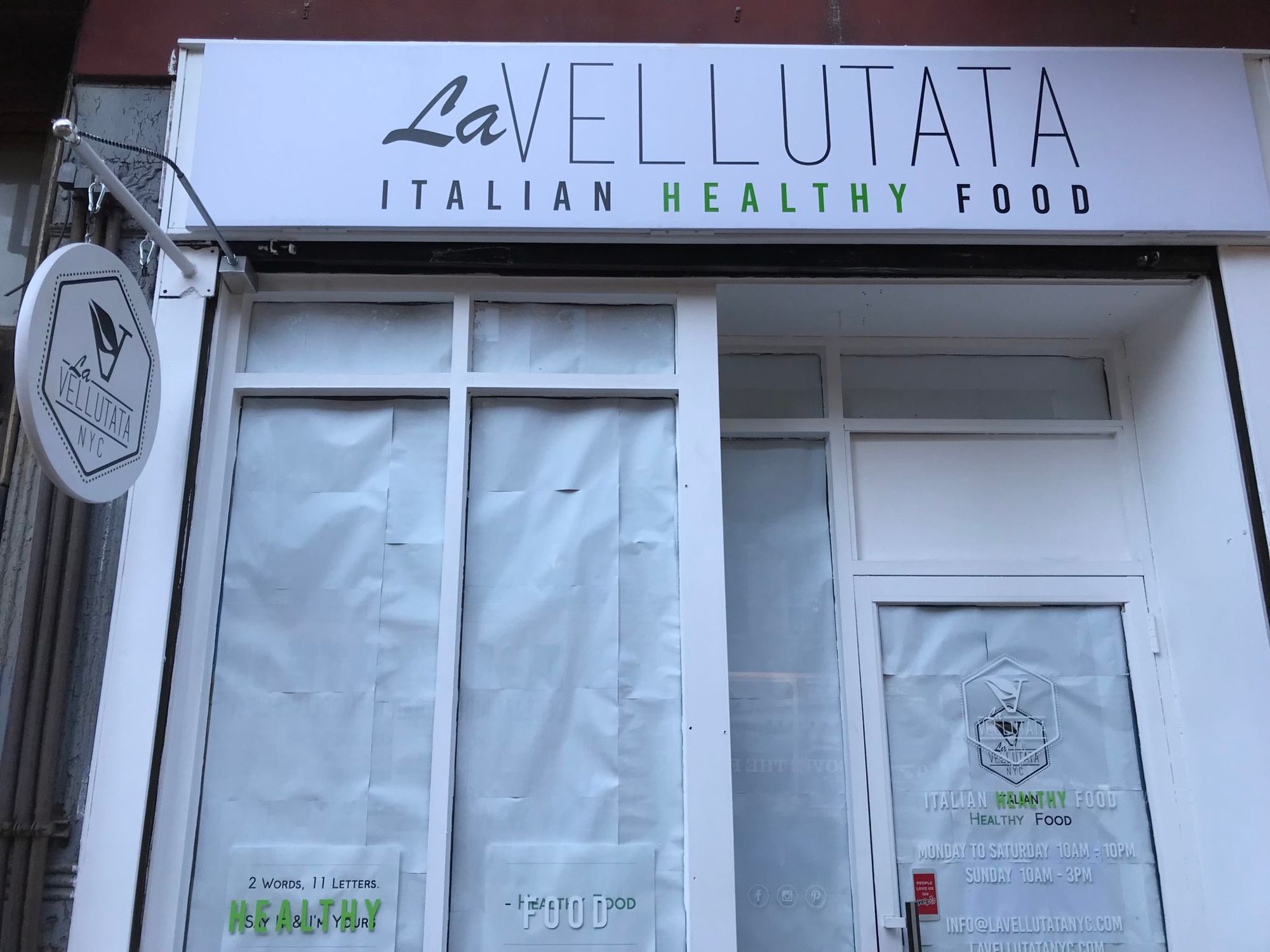 Fausto
348 Flatbush Avenue, Prospect Heights (Opening in December)
Joe Campanale, co-founder of West Village favorites L'Artusi, dell'anima, and Anfora, and Erin Shambura, former Executive Chef of L'Artusi, are teaming up to launch Fausto, a wine-focused Italian restaurant that will take over the space formerly occupied by Franny's.
Shaking Crab
230 Fifth Avenue, Park Slope (Opening in 2018)
This New Orleans Cajun-style seafood restaurant, with locations in the Upper West Side and Flushing, will be taking over the allegedly unlucky corner formerly occupied by Dizzy's on Fifth.
The menu will offer crab and all sorts of shellfish along with catfish, shrimp, and calamari po' boys and sides including garlic mac & cheese, collard greens, gumbo, clam chowder, and coleslaw.