Newsletter Mailing Suggests Kruger Resignation May Have Been Last Minute Decision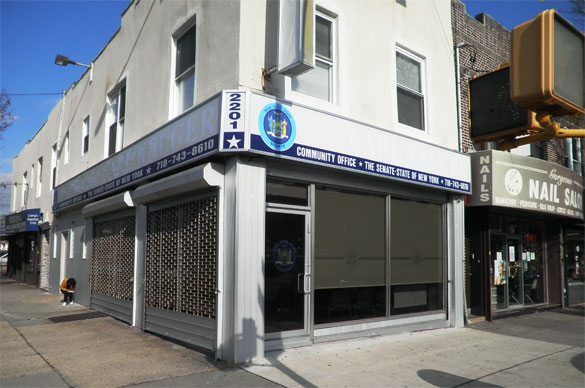 State Senator Carl Kruger's resignation and guilty plea on Tuesday may have been a last minute decision, as indicated by the fact he mailed his usual newsletter just days before.
Less than 24 hours after Kruger resigned and admitted he took at least $1 million in bribes, reader Lenny M. received the disgraced pol's regular newsletter.
"Throughout my 18 years in the Senate, I've asked constituents for their ideas about new legislation, and I've always been gratified by the results," Kruger wrote in the newsletter. "Government is a partnership, and your concerns about quality-of-life issues provide the impetus for change that affects not just our community but the entire state."
The fold-out newsletter went on to list a slew of recent legislative accomplishments. Nowhere in the newsletter was there mention of Kruger's ongoing legal troubles, corruption allegation or even a hint that he was considering resigning.
With most mail within the district being received in as little as a day or two, it's likely that the newsletter was mailed on Friday or Monday. It was announced Monday evening that Kruger would appear in court to discuss a plea arrangement, suggesting the decision was made after the mailing.
Receiving the newsletter just hours after reading about Kruger's resignation left our tipster flabbergasted.
"I wonder what he's trying to do politically, he knew he'd resign, he knew he'd be guilty as per his plea deal," Lenny wrote. "Why did he have to spend taxpayer money on this? To gain sympathy? What for?"
Around the same time Lenny received the newsletter, a crew was at the site of Kruger's district office at 2201 Avenue U, removing the large letters that spelled the pol's name on the signs for nearly two decades. His name remains on the door.