Newkirk Plaza's Coffee Z Celebrates Opening With Fresh Fruit Smoothies, Cold Brews, Pastries & More
When we walked into Coffee Z  (30 Newkirk Plaza) Sunday afternoon, the new café already had the feel of an established neighborhood spot — a couple people chatted over muffins as they looked out on Newkirk Plaza, others hurried in and out ("It's Sunday, but I've gotta go to work, ugh," one person explained) and others popped in just to wave to the workers.
"The neighborhood has been great — really welcoming," said Zuhal Akram, who lives in the neighborhood and is running the shop along with her brother.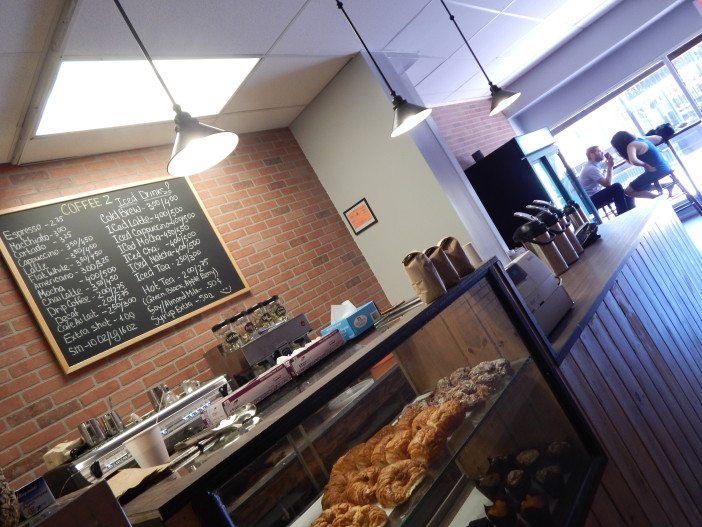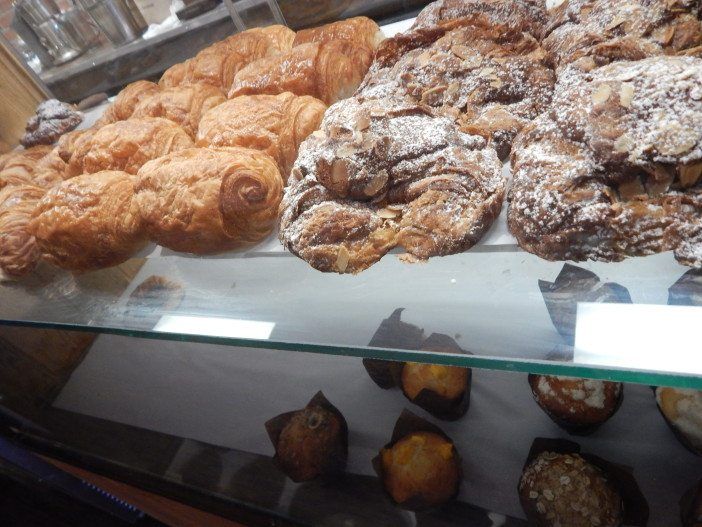 The café offers an extensive list of beverages, ranging from a small drip coffee ($2) to espresso ($2.75) and iced chai ($4) — and more (see the menu below). Plus, there's fresh squeezed juice ($5 for a small) and fruit smoothies ($4 for a small). The coffee is from Stumptown, and the pastries (including croissants, danishes and muffins) hail from Manhattan's Ceci Cela — which Serious Eats lauded for having the best croissants in the entire city. Additionally, there's loose leaf teas from MEM Tea Imports.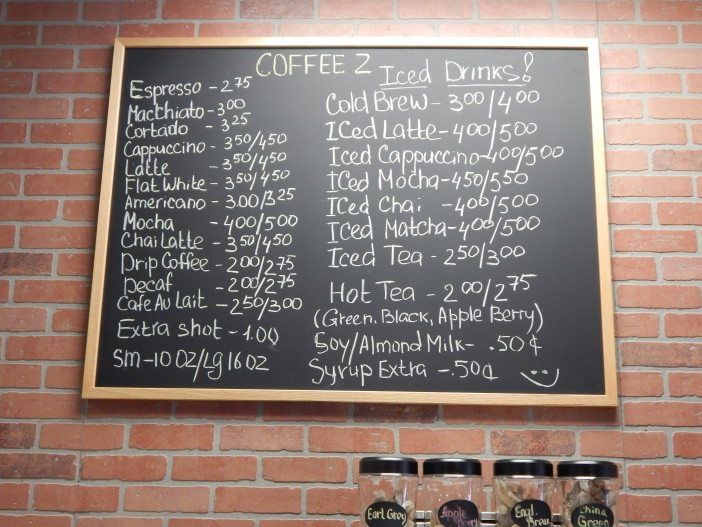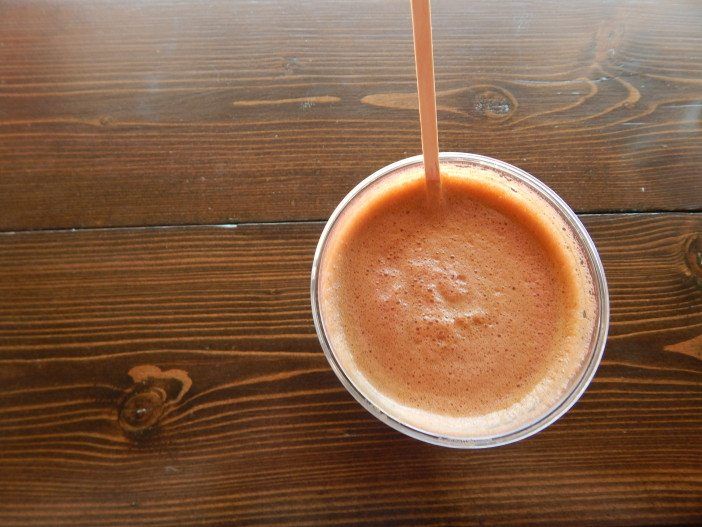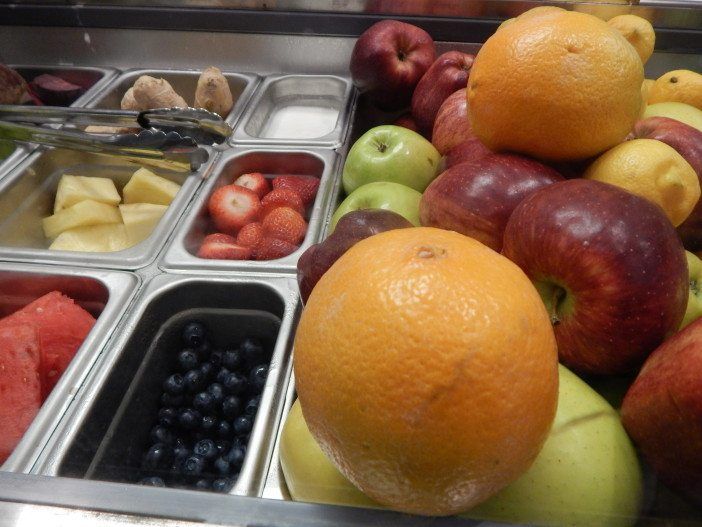 Zuhal also let us know that they'll be offering cupcakes from another spot that's landed serious praise — Bay Ridge's Robicelli's Bakery, which, among various accolades, was named as one of the "99 essential restaurants in Brooklyn" by the Village Voice. Plus, Zuhal said she plans on making her own yogurt parfaits.
"We're excited to be here — there are not so many coffee shops around here," Zuhal said. "There's Coffee Mob and Milk & Honey, but there's no place that offers Stumptown."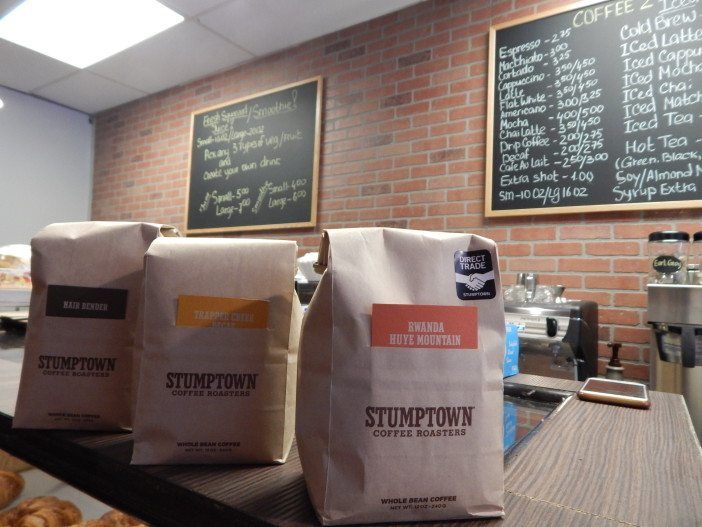 Having worked in the coffee business for many years, Zuhal can easily translate the language of the brewers for the coffee layman and frequently likes to talk shop with her interested customers.
"I have a passion for making different types of coffee," she said, smiling.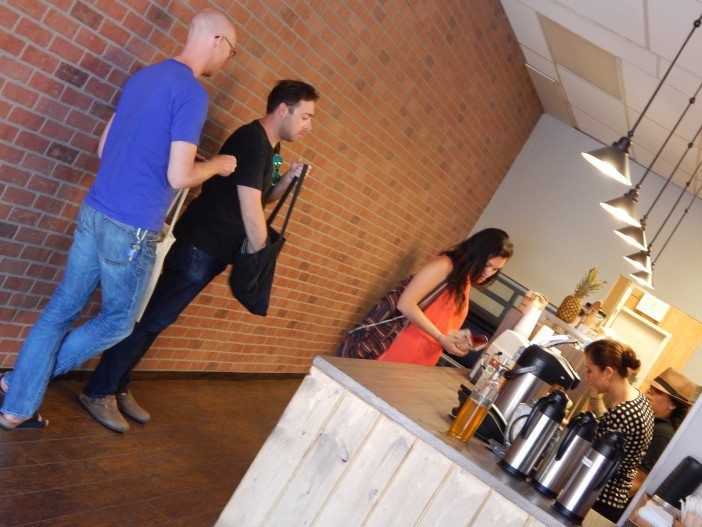 That passion translates to some darn good coffee, and we tried the cold brew iced coffee, which was perfectly balanced and needed no sugar or milk added to it to make it taste delicious.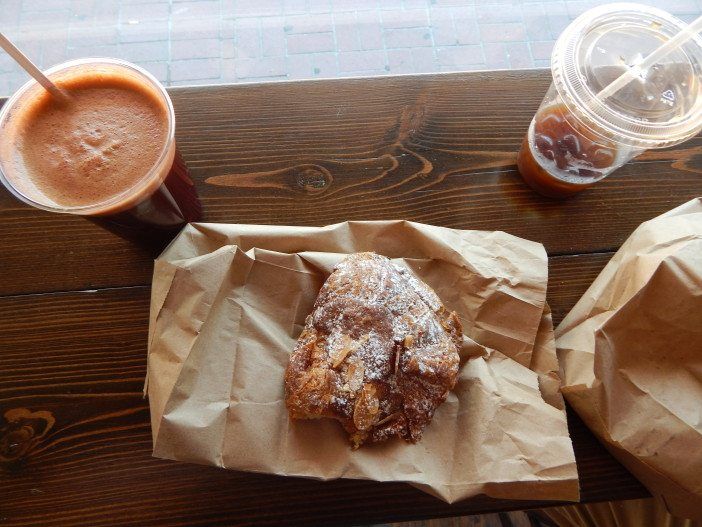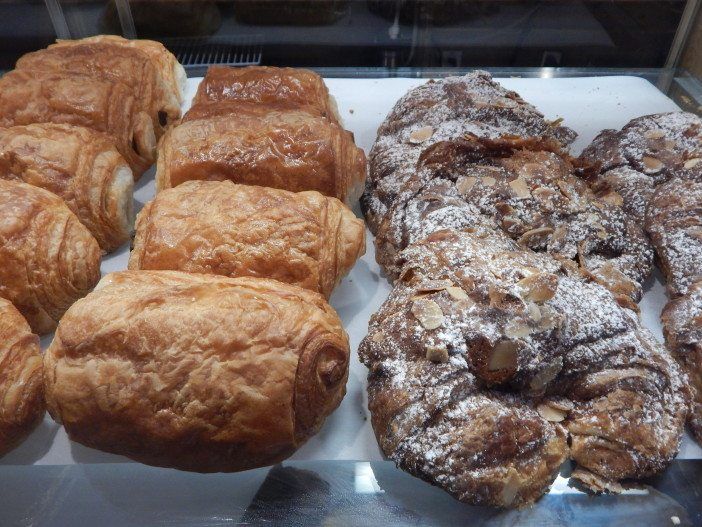 We also got our hands on a smoothie, which included spinach, apple, oranges, beets, and ginger — which was fresh, tasty and the ginger (which fortunately one of the employees suggested we get) helped to enhance the other flavors without overpowering them.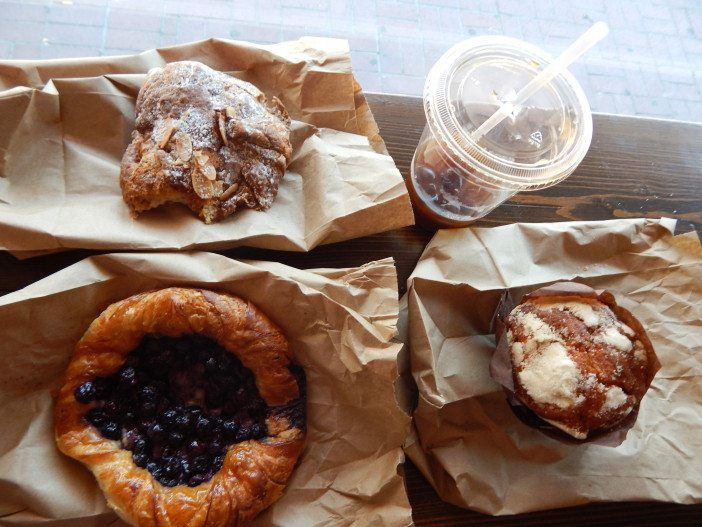 And, of course, we couldn't let the afternoon go by without trying some of the pastries and easily downed the blueberry danish, the almond croissant and, because we're a little blueberry crazy, a blueberry muffin.
The technical term for all of that? We're pretty sure it's yum. The blueberry danish wasn't too sweet and tasted like blueberries (hooray!), the muffin was moist and bursting with berries and the almond croissant was deliciously decadent.
It looks like many of our neighbors agree with us, and Coffee Z is already landing rave reviews on Yelp.
"I went to check this spot out this morning and was pleasantly surprised," Pamela M wrote. "I ordered the chai latte with soymilk which the owner made for me. She explained to me how she makes her own tea for the chai and how it is not powder based. It was so delicious that it did not need sweetener. I appreciated the chat that I had with the owner it made me want to come back. We definitely need more  places like this in the neighborhood."
Welcome to Ditmas Park, Coffee Z!
Coffee Z is located at 30 Newkirk Plaza. The café is open from 7am-8pm Monday through Saturday and 8am-8pm Sunday. The shop can be reached at 718-484-9119, and you can follow Coffee Z on Facebook.