New York Cosmos Moving to Coney Island!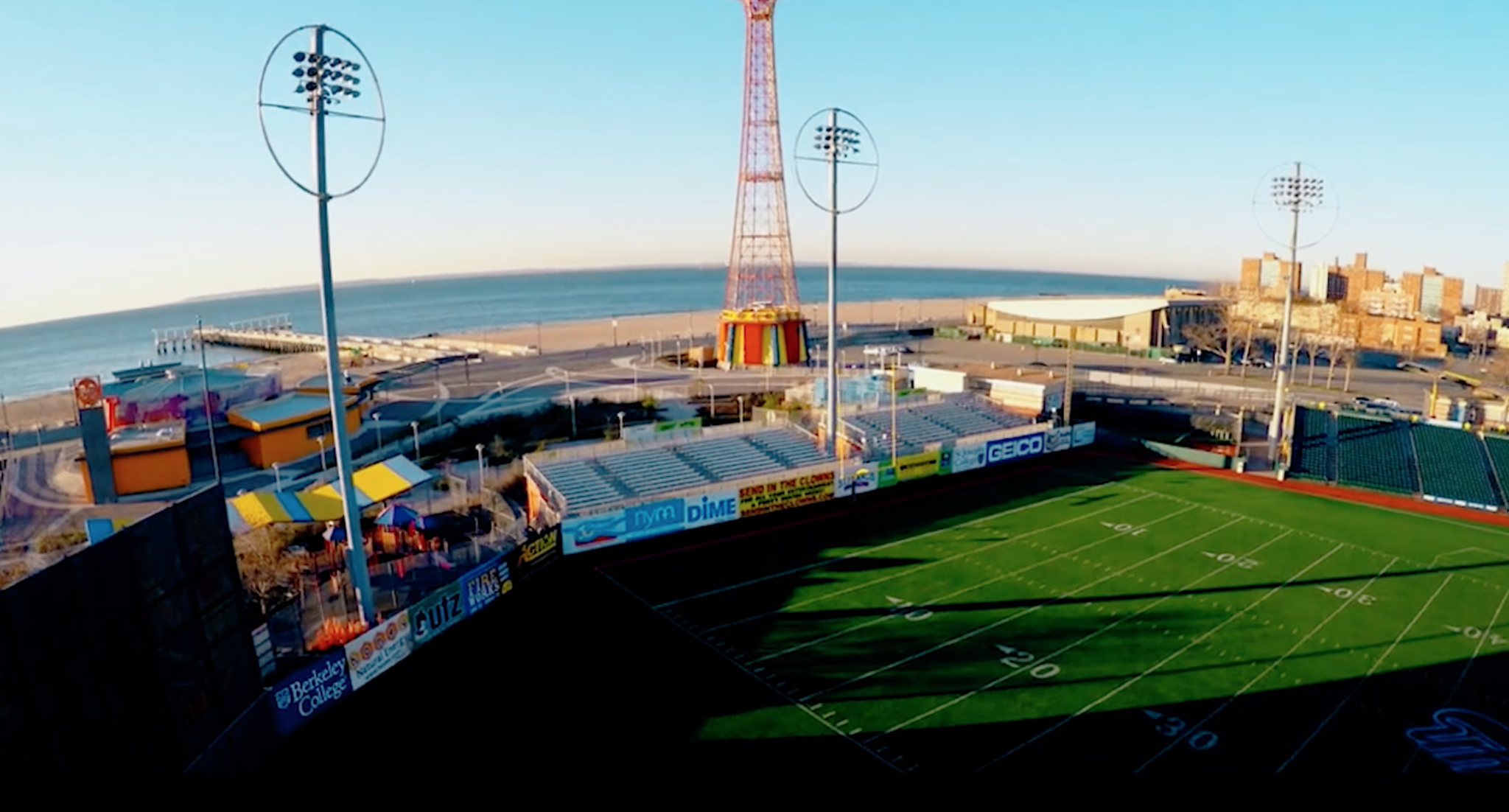 This summer in the city just got better: the legendary New York Cosmos soccer club announced yesterday that MCU Park in Coney Island will be their new home.
They will share the stadium of Brooklyn Cyclones, a much loved minor league baseball team affiliated with the New York Mets.
Since acquiring majority stake in the club two weeks ago, the new Cosmos Chairman Rocco Commisso has been busy.
"Like so many of our fantastic fans, I have followed the Cosmos since the fabulous days of Pelé, Chinaglia, Alberto, and Beckenbauer," said Commisso. "With my deep roots in the New York City area as a former player, youth coach, and proud supporter of the Columbia University soccer program, I look forward to building on the rich history of America's most iconic soccer club."
"Our immediate priorities were to stabilize the NASL, re-hire the Cosmos front office personnel and coaching staff, rebuild our team roster and relocate to a fan friendly venue within the five boroughs," said Commisso. "In less than a month, we have achieved those objectives, including re-signing many of the starters from our 2016 Championship Team."
Giovanni Savarese will be returning as head coach for the defending champions of the NASL. "I am thrilled Rocco is giving me the opportunity to continue as head coach to pursue our fourth championship in five years," he said.
"The New York Cosmos are back where they belong: New York City," remarked Councilman Vincent Gentile.
The team will host a total of 16 regular season NASL matches at MCU Park this year beginning with the home opener on April 1st. Season ticket membership packages for the upcoming 2017 season at MCU Park go on sale today, February 3rd.
MCU Park has ample parking, and is served by the D, F, N and Q subway trains and numerous bus routes, steps from the Coney Island – Stillwell Avenue Station.