New Voices & PS 295 Invite Neighbors To Vote On New Playground Design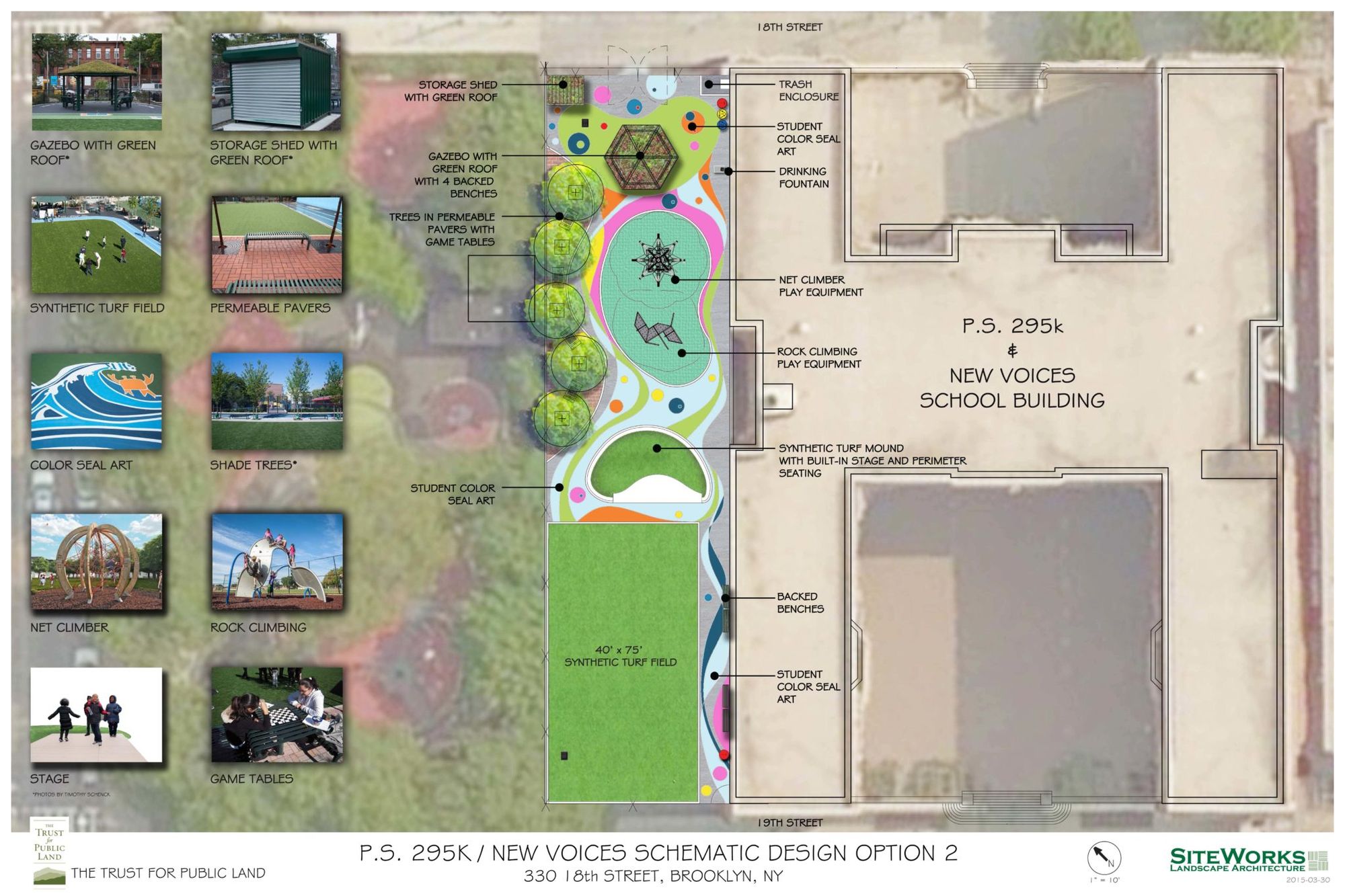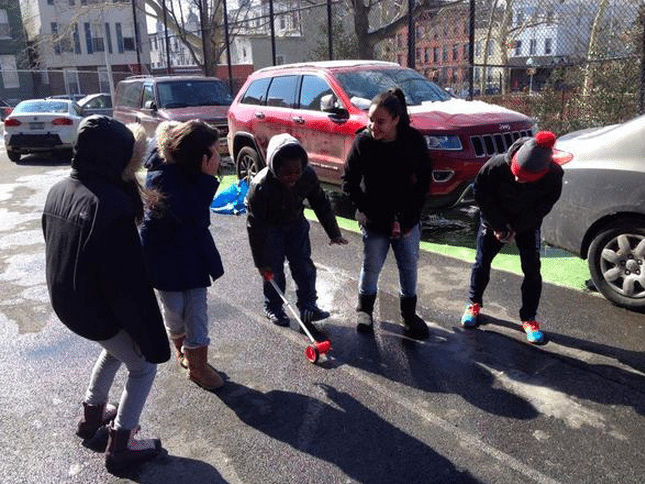 The outdoor space at a pair of local schools is about to go from blacktop to beautiful, and neighbors are invited to help decide how it's going to look.
New Voices Middle School and PS 295, which both occupy the building at 330 18th Street, between 6th and 7th Avenues, have partnered with the Trust for Public Land New York City Playgrounds program to replace the blacktop side yard, and after much planning — a process the students got involved in — voting is open to decide which design will be implemented.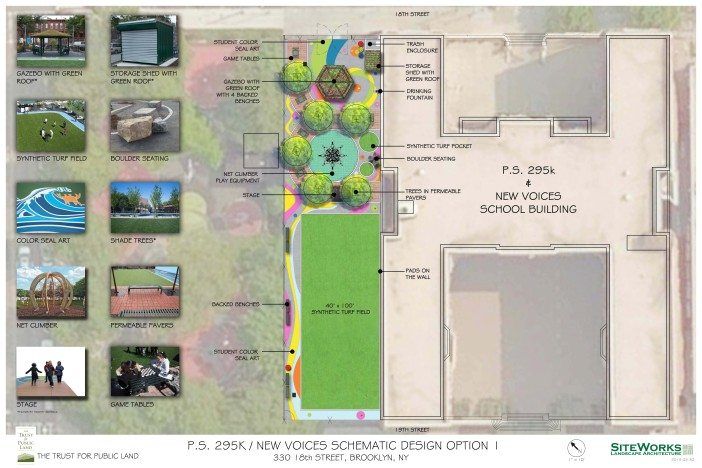 The two designs have several similar elements, from game tables and a net climber to a gazebo with a green roof and a stage for performances.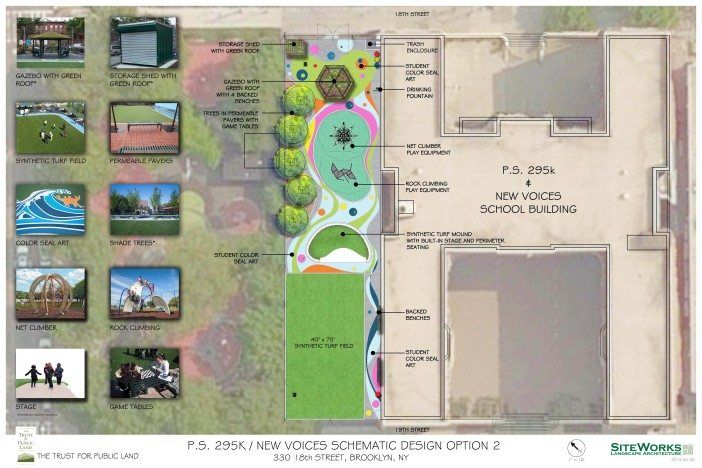 The main difference between the two designs is the length of the playing field — 100 feet in option 1, versus 70 feet in option 2 — and the addition of a climbing wall (appropriate for kids between the ages of 5-12) in option 2, which is why the field would be shorter.
Ground is expected to be broken on the new playground in 2017.
So — which design do you prefer? Go pick your favorite before voting ends on Thursday, April 2 at midnight!