New Vendors Coming To Parkside Plaza Greenmarket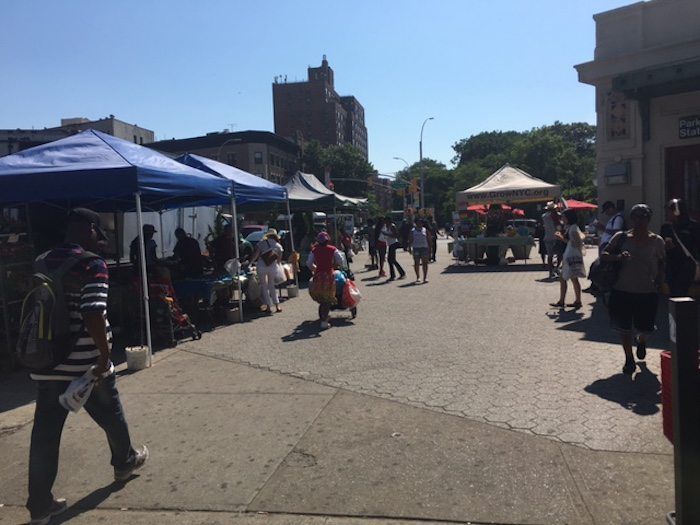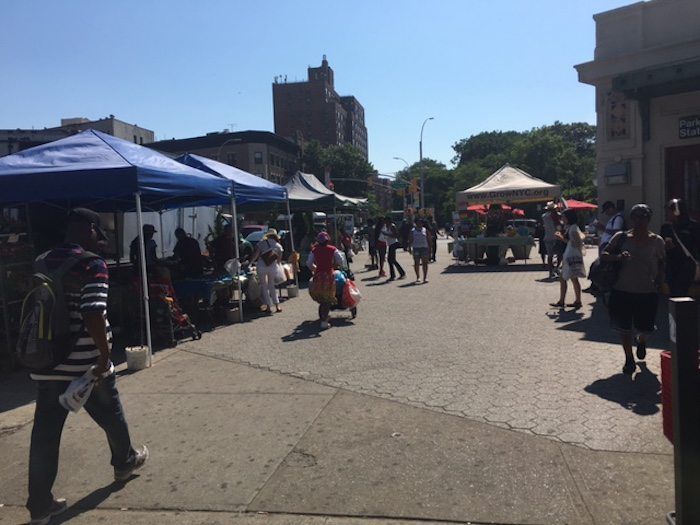 After celebrating its one year anniversary in June, GrowNYC's Parkside Greenmarket recently experienced a shake-up in vendors.
Running on Sundays (8am to 4pm) from June 12 through November 22, the Greenmarket at Parkside Plaza offers a smaller, more intimate experience for Flatbush neighbors, compared to the larger Grand Army Plaza market.
Race Farms from New Jersey and Maynard Farm from the Hudson River Valley will no longer be participating at this location. Both farms had been market vendors since it opened in the summer of 2015.
While regular market-goers are sad to see them leave, they will be replaced by Stannard Farms with the possibility of more vendors to come. "I'm confident our neighbors will support whomever ends up there," said Parkside market manager Jerome Joseph.
The current market lineup includes: AmericanPride Seafood, Baker's Bounty, Goodale Farms Inc., and the newcomer Stannard Farms. Each farm is located in or around New York State and features locally sourced products.
A market with only four stalls may seem small, but each is packed with enough local, fresh ingredients to enrich the neighborhood. From fresh baked goods, cheeses and wild caught fish, there is something for everyone.
Hailing from Linden, NJ, Baker's Bounty has been creating delicious treats since 1978, and participating in local farmers markets for more than 30 years. Baker's County is the brainchild of Jim LaPrete, who wanted to merge his baking expertise with locally-sourced ingredients farmed by people in is community.
Goodale Farms has their own farm-to-table approach. In 2005, the Goodales' got back to basics — they bought two cows, six goats and thirty chickens. Since then, they have nearly doubled in size and produce local dairy and meat products without any traces of antibiotics, steroids or growth hormones. You can also find Goodale Farms at the Cortelyou Road farmers market and others throughout Long Island and Brooklyn.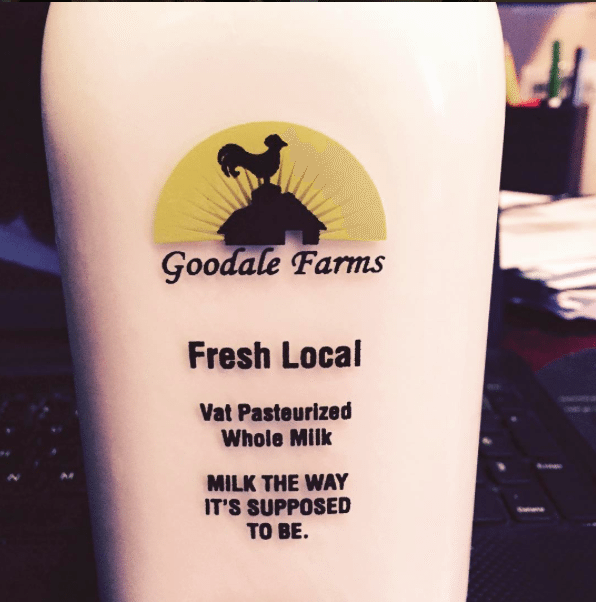 American Pride Seafood, a Long Island sustainable fishery, is also a newcomer to the market since June, offering Flatbush shoppers fresh fish to enjoy all summer long.
Rounding out the vendors at Parkside is the newcomer, Stannard Farms. Located in Cambridge, NY, Stannard Farms will now be market's main produce and fruit supplier. Their farm boasts 180 acres of land and 8 greenhouses for their bounty of plants and herbs. They also offer naturally-raised beef, pork and poultry and potted plants.
The Parkside Greenmarket brings fresh food to residents of every income level by accepting EBT Cards and Food Stamps. A new initiative was launched this past spring through New York State and the Snap Program to help those with an EBT card to get food from farmers' markets by simply using the money on their card in exchange for tokens that can be used at any greenmarket stand.
The market has been a community staple this summer — hosting events like the Bilingual Nutrition Education Workshops and the Grill-A-Thon. As the market at Parkside continues to grow, shoppers and neighbors alike look forward to seeing its progress.