New Semi-Pro Basketball Team Coming To Floyd Bennett Field's Aviator Sports Center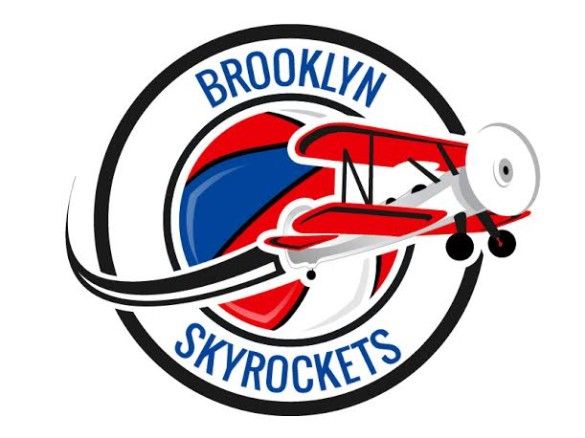 A new professional sports team is headed to Brooklyn – and no, we're not talking about the Islanders.
The semi-pro American Basketball Association has announced the formation of a new team, the Brooklyn SkyRockets, to be based out of the Aviator Sports Center at Floyd Bennett Field. The team will begin playing this November and is currently recruiting players.
Floyd Bennett Field has been without a sports franchise since the Brooklyn Aviators disbanded amid financial crisis in 2012, just three years after it debuted.
If the American Basketball Association sounds familiar to you, it's because it's the same name as a a previous league founded in 1967. That league rivaled the NBA and included the New York Nets among its roster, until the NBA and the ABA merged in 1976. The new, semi-pro ABA was founded in 1999 and leases its name from the NBA. Other than that, it has no affiliation with the original ABA.
Here's the ABA's press release regarding the SkyRockets' launch:
The American Basketball Association (ABA) www.abalive.com today announced the Brooklyn SkyRockets will begin play in November. "We are absolutely thrilled to be coming back to Brooklyn," stated ABA CEO Joe Newman. "We really thought we would have a team there this season, but it just didn't work out. In Dylan Gioia, we have a great young owner with a terrific background in sports management, economics and marketing. He should have no problem being very successful there."
An avid basketball fan, Dylan was born and raised in Brooklyn and has degrees in Sports Management and Business Economics from SUNY Cortland. He has worked with the Walt Disney World Resort, cityHUNT Team Building and manages the family business, Key Advertising.
"I will be personally running the Brooklyn Skyrockets," added Gioia. "The name was chosen to celebrate the rich aviation history of Floyd Bennett Field, where home games will be played. Two ABA programs that are of great interest to us are Fast Break for Reading that helps with children's literacy – and Proud to Serve America, that honors our veterans, police, firefighters and teachers. We are very excited."
The ABA also signed a broadcast deal this year, with 40 games airing on ESPN3 beginning in September.
The team is currently recruiting with events around Brooklyn through June and July. For details on how to tryout, check out the Brooklyn Game's write-up.
The team has already signed free agent players Keenan Belle, Deylon Bovell, and Cyrano Providence. All three are accomplished players scouted from community college teams, including Providence, who played for Kingsborough Community College.