New Public Art Installation In Prospect Park Encourages Neighbors To Relax, Adirondack-Style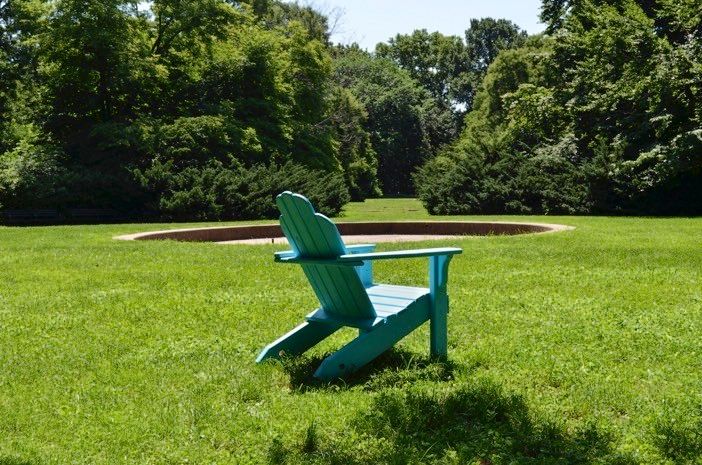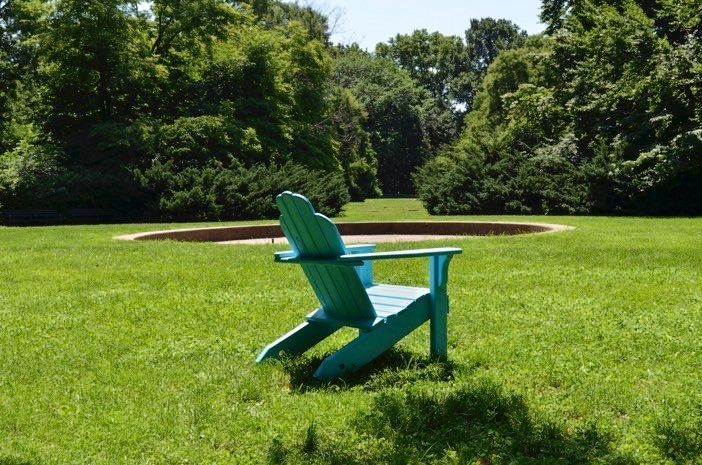 How about some public art you can relax in? The Prospect Park Alliance and Paul Smith's College, located in the Adirondacks, this week unveiled Park It, an art installation featuring handcrafted Adirondack chairs located throughout the park.
Artisans from Paul Smith's College crafted the chairs for sites that were carefully selected to highlight the park's geographical richness and natural beauty, which was inspired by the rustic charm of the Adirondacks.
"This is really a chance for the public to enjoy the park as designers Frederick Law Olmsted and Calvert Vaux envisioned," says Sue Donoghue, president of the Prospect Park Alliance. "Prospect Park was intended as a series of carefully designed landscapes that work in harmony to recreate the serenity of the countryside in the heart of Brooklyn."
The chairs can now be found at several locations throughout the park, including the Rose Garden, the north end of the Long Meadow, the Peninsula, the LeFrak Center, and the Long Meadow Ballfields, with six more locations rolling out in the coming weeks.
Take a photo of the views from the chairs and post to social media with the hashtag #ProspectParkIt and you could win your own Adirondack chair.