New Menu From Promoted Chef at Lot 2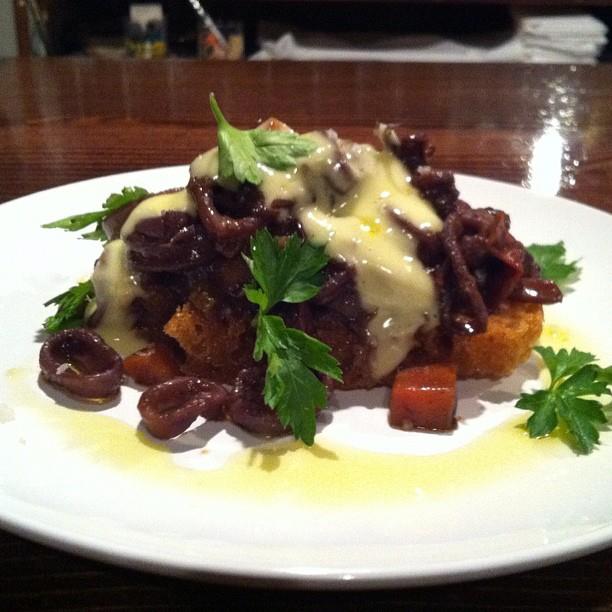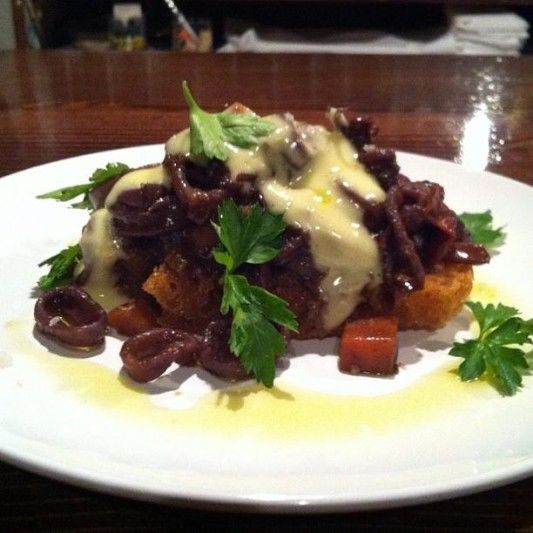 If you haven't been to Lot 2 recently, now's a good time to stop by and check out the new menu (which yes, continues to change daily) by Katherine Youngblood, who was recently promoted to Chef de Cuisine. Chef Katherine has been with the restaurant since June 2010, and previously worked for Michelin-starred chef Joseph Humphrey in the San Francisco Bay Area. Congrats, Chef – we're looking forward to seeing what you cook up!
small lots
house pickles $6
warm olives $5
spicy blue hubbard squash soup with ginger, lemongrass & coconut milk $10
treviso radicchio & escarole hearts: pickled fuyu persimmons, pumpkin seeds & manchego $12
duck fat griddle bread: duck prosciutto, arugula, parmesan & lemon $12
red wine braised squid: olive oil fried bread, aioli & parsley $13
big lots
arborio rice with leek cream, spinach, roasted shiitake mushrooms, toasted almonds & parmesan $19
pan-seared wild striped bass with cauliflower purée, romanesco & black olive tapenade $27
crispy chicken with cayuga pure organics farro, apples, turnips, carrots, mustard & bacon $20
pan-roasted, center-cut hampshire pork chop with great northern white beans & tuscan kale, walnut-sage pesto $25
grass-fed burger with cheddar cheese, house pickles & duck fat fries $15
Lot 2 is located at 687 6th Ave, and opens for dinner Monday-Saturday at 6pm, and hosts a fixed-price Sunday Supper at 5pm.