New & Local Restaurants Get Citywide Love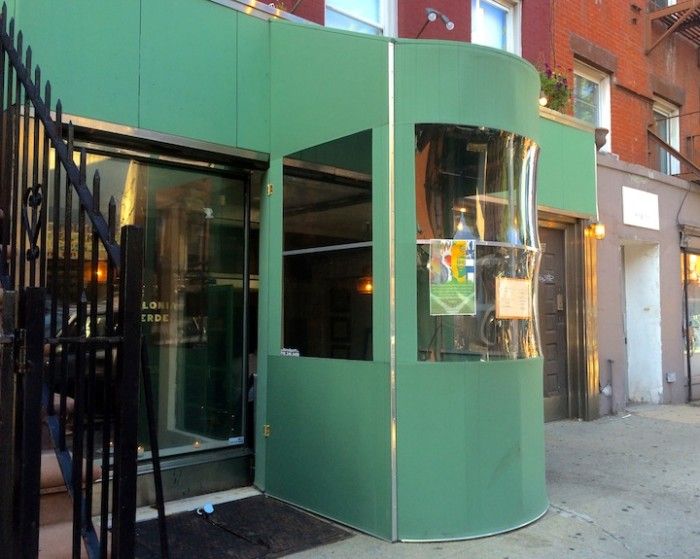 We personally love the cuisine around Fort Greene and Clinton Hill, and we're no strangers to seeing neighborhood eateries written up in other Brooklyn publications. This week in particular, though, seems to be a big one for local (and relatively young!) restaurants getting their props in larger NYC-wide papers and blogs.
Colonia Verde (219 Dekalb Avenue between Clermont Avenue and Adelphi Street) was reviewed this week by The New York Daily News' Stan Sagner. "[Chef Felipe] Donnelly's Colombian Arepas… feature a generous schmear of decadent, luscious ricotta and leek cream, plus glossy, honey-glazed shrimp," Sagner raves–using a word we've only heard before in the context of New York bagels–in his piece, which centers around the restaurant's newness and potential as well as what Donnelly and co-Chef Carolina Santos-Neves have already accomplished since their February opening.
Meanwhile, Emily (919 Fulton Street between Clinton and Waverly Avenues) and Speedy Romeo (376 Classon Avenue at Greene Avenue) each earned spots on on Gothamist's list of the 18 best pizza destinations in NYC, alongside trusted names like Di Fara and Totonno's. Also worth a mention is that Margot's Pizza–the pop-up restaurant occasionally held at Emily–earned a spot on the list. A pizza place that doesn't even exist all the time! Out of all the places in the five boroughs! All we're saying is, we're so lucky here.
Finally, The Good Batch (936 Fulton Street between St James and Cambridge Places) got their due praise this week in The New York Times' roundup of food news from around the Big Apple. We're pretty proud of our story on the bakery, but we guess a shout out in The Grey Lady is cool too.
Way to go, guys–the love from such major outlets is love well deserved!