New Hebrew Language School Coming To Southern Brooklyn In 2017
A new charter school is headed for southern Brooklyn.
Hebrew Language Academy 2 will open its doors to early elementary students in the fall of 2017. This is the latest charter school for Hebrew Public Charter Schools, which already has two schools in New York, one in Harlem and another in Mill Basin, which is called Hebrew Language Academy Charter School.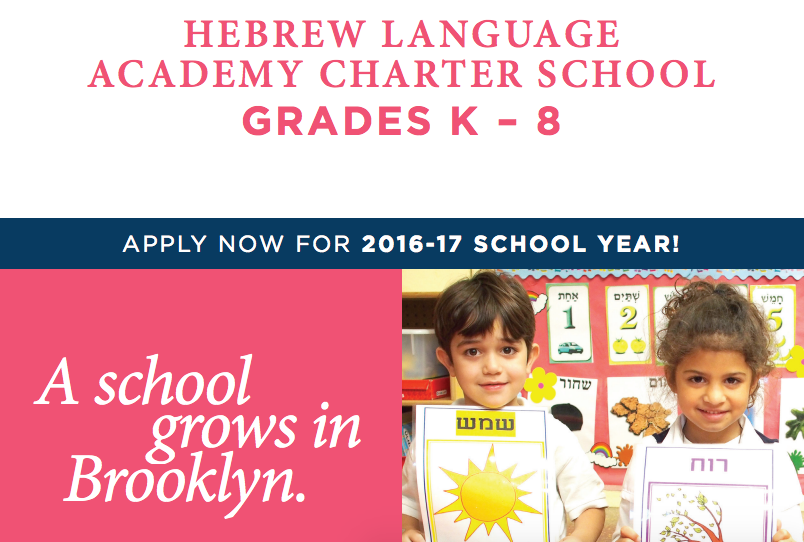 The school is one of three schools out of twenty-five to receive approval by the New York State Board of Regents.
HLA 2 is going to serve just under 200 students in grades Kindergarten and first, according to Sasha Rosenblatt, HLA's Community Relations Coordinator. It will add a grade each year as Hebrew Language Academy 2 serves the communities of Brighton Beach, Midwood, Gravesend, Sheepshead Bay and Coney Island. A location has not yet been determined.
Here is information about Hebrew Public Charter Schools:
It puts an emphasis on global citizenship, with a focus on the Modern Hebrew language and Jewish history.
It has a "rigorous" curriculum that includes music and art education, phys ed and special education.
Hebrew Public schools are open to all students of all backgrounds
To learn more about Hebrew Public, check out its website