New Food Hall Coming To DUMBO's Empire Stores
DUMBO – A new market featuring twenty food vendors, three bars, and a performance space is slated to debut in DUMBO later this year.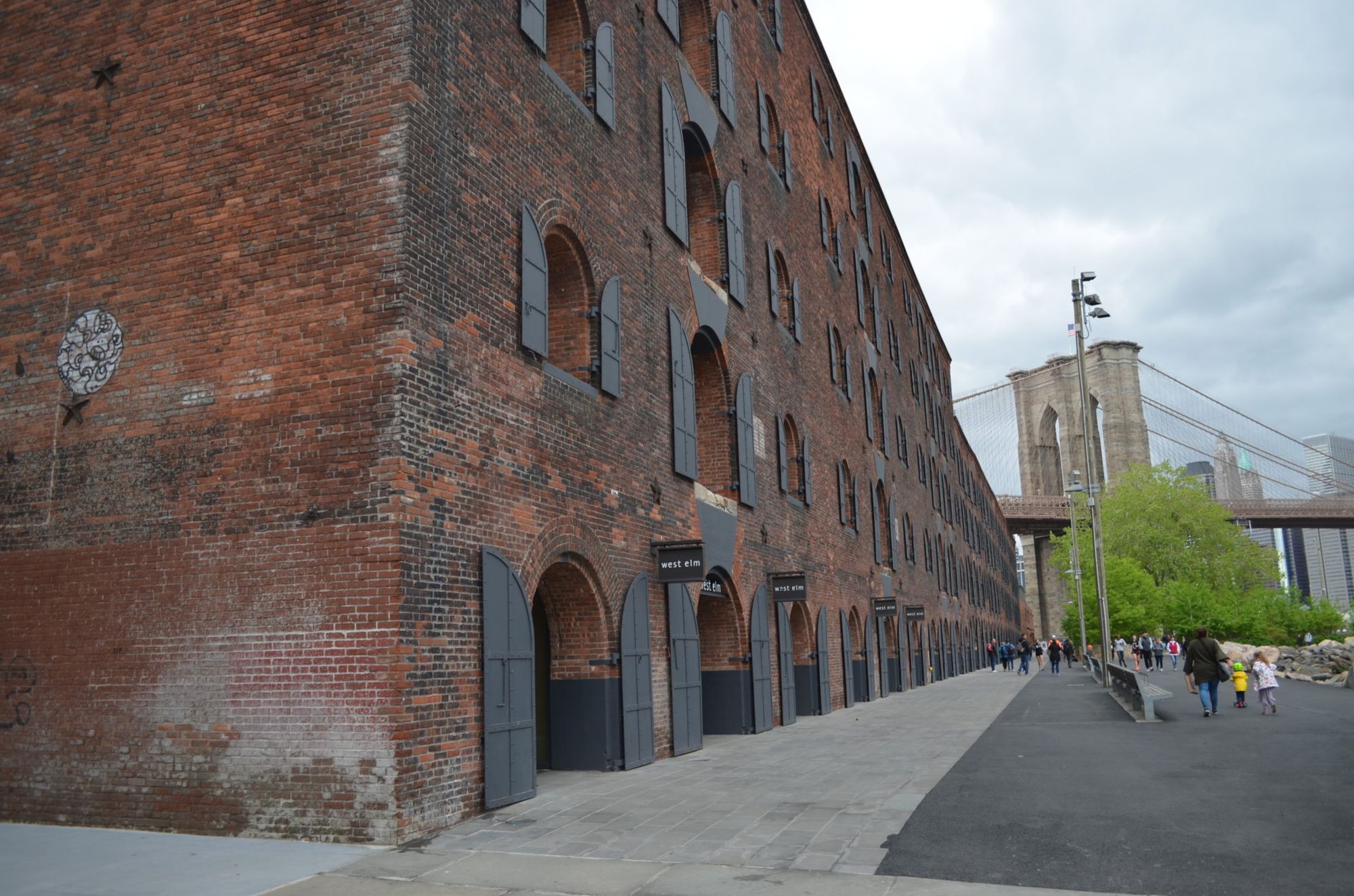 The Time Out Group, the British media company that publishes Time Out magazine, announced today that it will launch Time Out Market, a two-story, 21,000-square-foot "hotspot for food and culture lovers" at 55 Water Street. The Market will also have a rooftop area overlooking Brooklyn Bridge Park as well as indoor and outdoor seating for more than 500 guests.
The venue will be a part of the Empire Stores complex which is home to a variety of restaurants as well as a satellite location of the Brooklyn Historical Society and an upcoming outpost of the exclusive members-only club, Soho House.
The first Time Out Market debuted in Lisbon, Portugal in 2014, featuring 26 restaurants, eight bars and cafés, and five retail shops. The premiere location drew more than 3 million visitors in 2017. The DUMBO location is one of several the group plans to launch, with Markets scheduled to open in Miami later this year and in Boston and Chicago in 2019.