New Flood Zone Lines To Be Drawn, Rates To Increase For Homeowners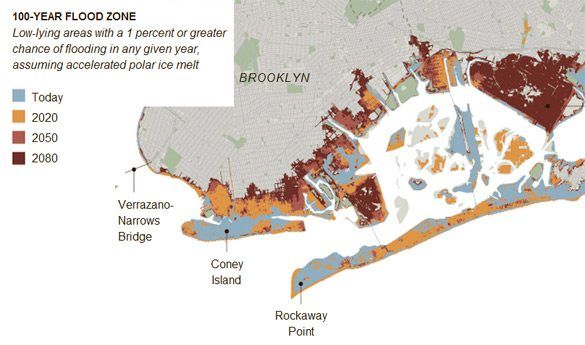 If you are a homeowner in Gerritsen Beach you can probably expect your insurance bills to rise when the city, in concert with federal officials, push the flood zone lines further inland, according to a report by the New York Post.
"I'm sure there's going to be a lot of properties not in the flood zone before and find themselves in now," Don Griffin, a vice president at the Property Casualty Insurers Association of America, told the Post.
These areas include the aforementioned Gerritsen Beach, East Williamsburg and parts of Lower Manhattan.
The redrawing of the flood zone lines further inland will yield several consequences for homeowners. People who have mortgages with federally-charted banks will be forced to purchase flood insurance. The closer a homeowner is to the water, the higher the cost they will have to pay in flood insurance.
Those looking to build in a flood zone will also have to meet the stringent height requirements set by FEMA.
"Every foot below the flood plain adds to the cost," Griffin explained.
The flood zones were last officially expanded in 1983.