A New Fight In Bed-Stuy- Affordable Housing v Parking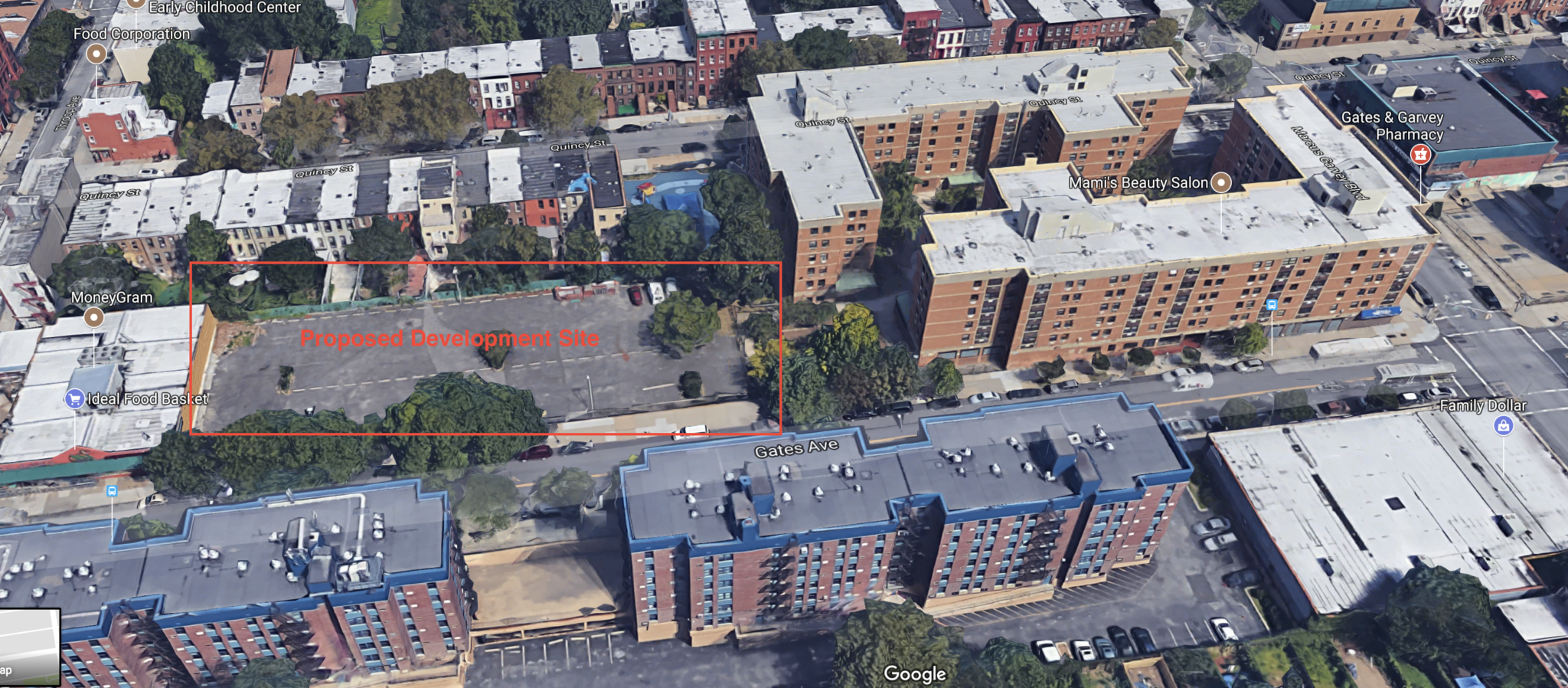 BEDFORD STUYVESANT – An angry group of residents disrupted a public hearing on low-income housing in their neighborhood with loud heckling and personal attacks on the developer this past Monday, November 6. Breaking from the trend of recent affordable housing protests, the rabble-rousers were not pushing for more lower-income housing than what was being offered – they had come to object to building over a parking lot.
The proposed apartment complex at 651-671 Gates Avenue would offer 112 units, with half of the proposed rents ranging from a projected $426 to $784, and the other half at $1,377 for a single-person household. "It's the only 100 percent affordable housing that's been offered in Bed-Stuy since The Garvey," said Housing and Land Use Chair Cynthia Doris Pinn, referring to a building constructed in 2009.
To the affordable housing advocate the deal might look good, but here's the snag: developer Demetrios Moragianos wants to build on land that is currently a parking lot for another affordable building he owns.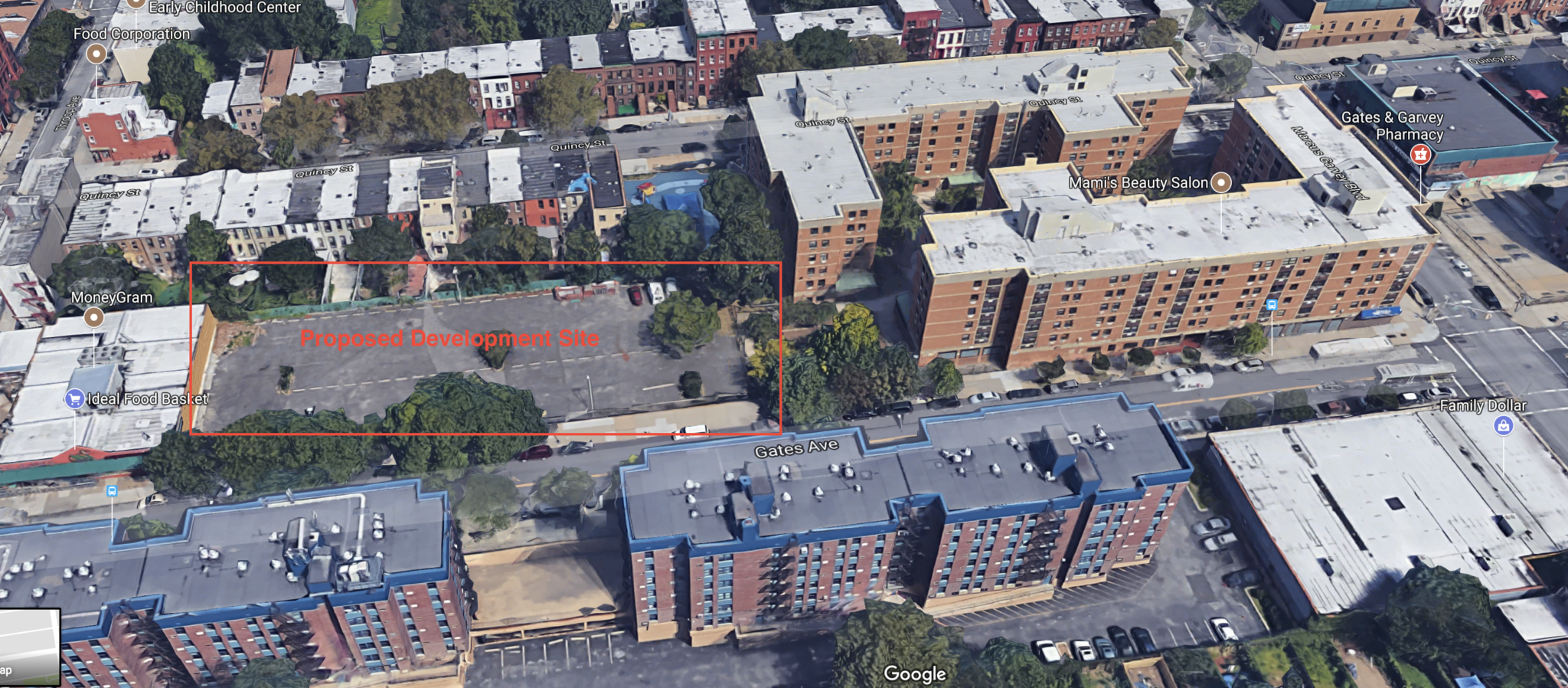 The public hearing at Community Board 3 was held to evaluate Moragianos' request to the Board of Standards and Appeals to rezone the land. Moragianos claims that, even though the lot is technically available to the entire neighborhood for a monthly fee, there was never any interest. At the meeting, Moragianos and his lawyer Frank St. Jacques projected periodic aerial views of the lot from 1996 to 2012, showing that consistently it was almost empty.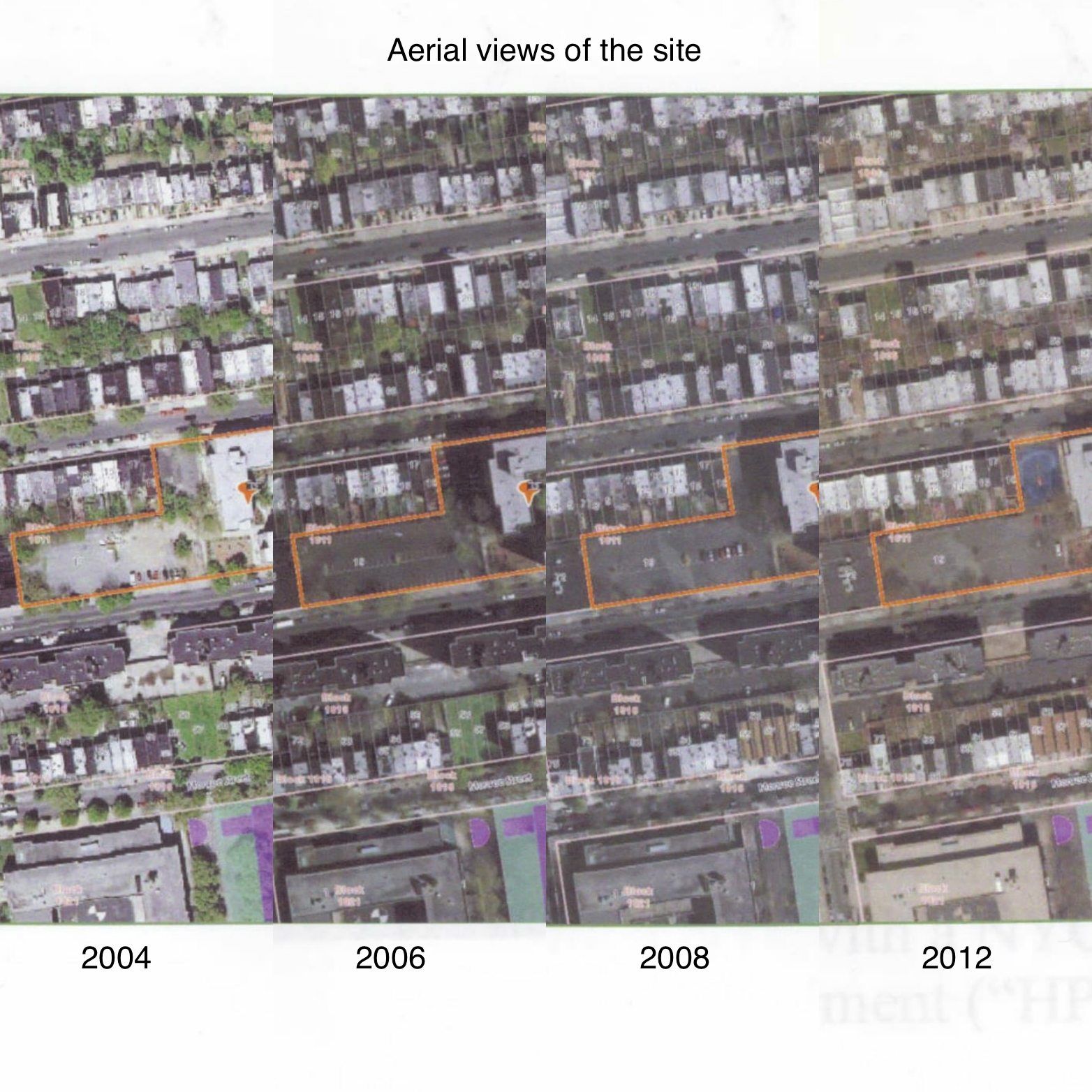 Once the presentation ended, community members who lived in the proximity began to express concerns that the development will add more cars to the neighborhood and take up their parking spots. "You know you need more spots and you're putting the burden on residents. That's immoral," said community member Dr. Gerry Baker.
"Where do you live?" demanded area resident Ralph Sealey. "I live in the Bronx," said Moragianos to indignant jeers from some members of the audience. "I don't need to live in the neighborhood to know that no one uses the parking lot," he said, flushed in the face.
"Residents have just explained to you that parking is a problem in the area. If you're going to want to build you simply need to add more," said Sealey.
Moragianos' lawyer Frank St. Jacques said, "Creating affordable housing is expensive. To create an underground parking lot would render the whole development unsustainable."
St. Jacques started to explain how Moragianos completed a traffic study that assessed the impact of the rezoning and concluded that it would be negligible. He began in a measured, pragmatic tone, but as the clamor of "no's" and shouting from the audience overpowered him, St. Jacques's voice grew less confident and drifted off. "Speak into the microphone," instructed Board Chair Richard Flateau.
The back-and-forth lasted about 20 minutes, before the Board had to move on. The Housing and Land Use Committee then broke off in the hallway to deliberate on how it would advise the rest of the Board to vote.
"It's very interesting," said Committee Chair Doris Pinn, addressing the Committee with a ponderous look. "For 20 years, every developer has been crucified for not actually having affordable housing. Then one comes forward who actually does and he's crucified for parking. Let me make something clear: his project is 30-50 percent Area Median Income. Usually, it's 80 percent and higher," she said.
Waiting for the Board's verdict, Moragianos hesitated to comment on his thoughts. "I just feel pretty beat up right now," he said, having just calmly listened to a resident outside the meeting berate him and call him immoral. "I didn't expect them to go the way they did. I thought I had a good plan. Not to say it's diminished," he said.
Sealey, one of the plan's most vocal opponents, has lived on the block off and on for his entire life. "I've been a black man in the U.S. for 59 years. I've seen an influx in my neighborhood, and suddenly the potholes and broken lights that have been there for years are fixed. It's always one step up, and two steps back, and I'm tired of it."
In the end, the Community Board's vote came out to a tie–15 for, 15 against, with two abstentions. Dorris Pinn, who kept her cool while the housing committee deliberated, stormed off once the result was announced, missing her vote on the rest of the agenda items.
"I'm so upset," she said after meeting. "Every month we hear about how we need housing that's actually affordable. Then when we get a real chance, we give it up for parking?" she asked, throwing her hands up in the air.
Given the tie outcome, the future of the proposal is yet to be decided. "The Board will have to vote again at the December meeting," said Doris Pinn.
Correction: A previous version of this article stated that the apartment at 651-671 Gates Avenue would offer half of the proposed rents ranging from $578 to $784. The correct range is $426 to $784.