New Documentary 'Bending Steel' Features Amazing Strong Man Chris Schoeck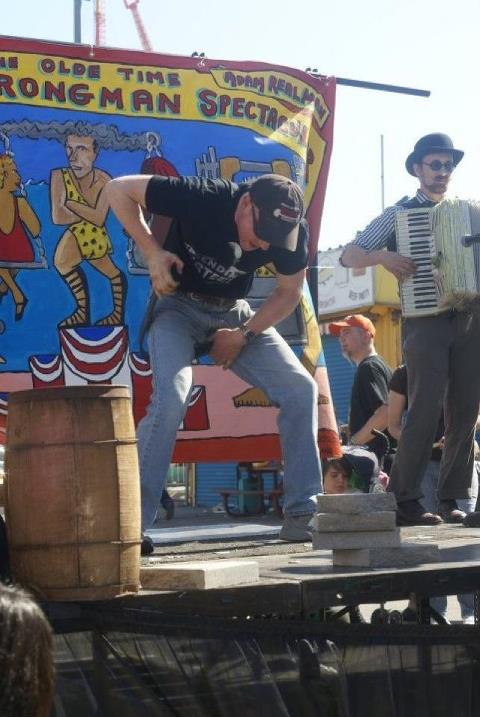 A new documentary being shown at the Tribeca Film Festival will feature the exploits of Chris Schoeck, an old-timey Coney Island strongman who bends steel, rods and nails with his bare hands, according to a report by the New York Daily News.
The film, Bending Steel, was directed by Dave Carroll, who was inspired to make it after he discovered Schoeck performing a variety of incredible muscular feats. In the movie, we learn of Schoeck's drive to become a vintage Coney Island strongman. The film also delves into surprisingly deep emotional territory, charting Schoeck's battle with alcoholism and his desire to make a meaningful life for himself.
"I related to Chris because I felt stagnant professionally when I first met him," Carroll told the Daily News. "I know other people could relate to this, too. How many of us walking around are truly content? How many of us are fooling ourselves when we say we are content with our lives?"
Seems really fascinating. Check out the trailer below.