New Digs For Kings Highway Computer Store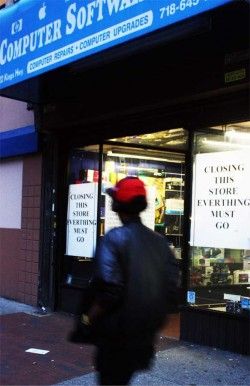 Computer Software Plus, a long-lived computer parts supply retailer, is shutting the doors at its 1722 Kings Highway location after 27 years in business. They'll be squashing their retail efforts, moving to the second floor of 1612 Kings Highway and remain open as a repair and computer service shop.
"We're closing because retail shopping has diminished. Everyone shops online for computer products and retail rents are very high. It's simple economics, really," the owner told us.