New Developments Issue
Good evening.
We'll start the week off with a couple of developments that have largely been under the radar.
Yet another 17 story building has been proposed on Atlantic Avenue, this time in CB 3, rather than CB 8, however still within the M-CROWN area.  It requires a zoning change and if approved would bring 426 apartments, 126 of them affordable, to the area. Except that it looks like market-rate apartments at the development will be cheaper than the "affordable" ones. Owners of this one, like the other nearby developments are essentially anonymous LLCs.
---
Read the full story:
Another 17-Story Building Proposed for Atlantic Avenue, Near Franklin Ave. Shuttle, This Time in CB 3
Norman Oder | Jun 28, 2021 • 8 min read
---
How much longer will the city continue to neglect the area's land uses and its community's well-thought-out plan to develop Crown Heights along Atlantic Avenue – M-CROWN – rather than proceed with these endless spot zonings that bring no meaningful community benefits like parks or new schools to the area, is anyone's guess.
---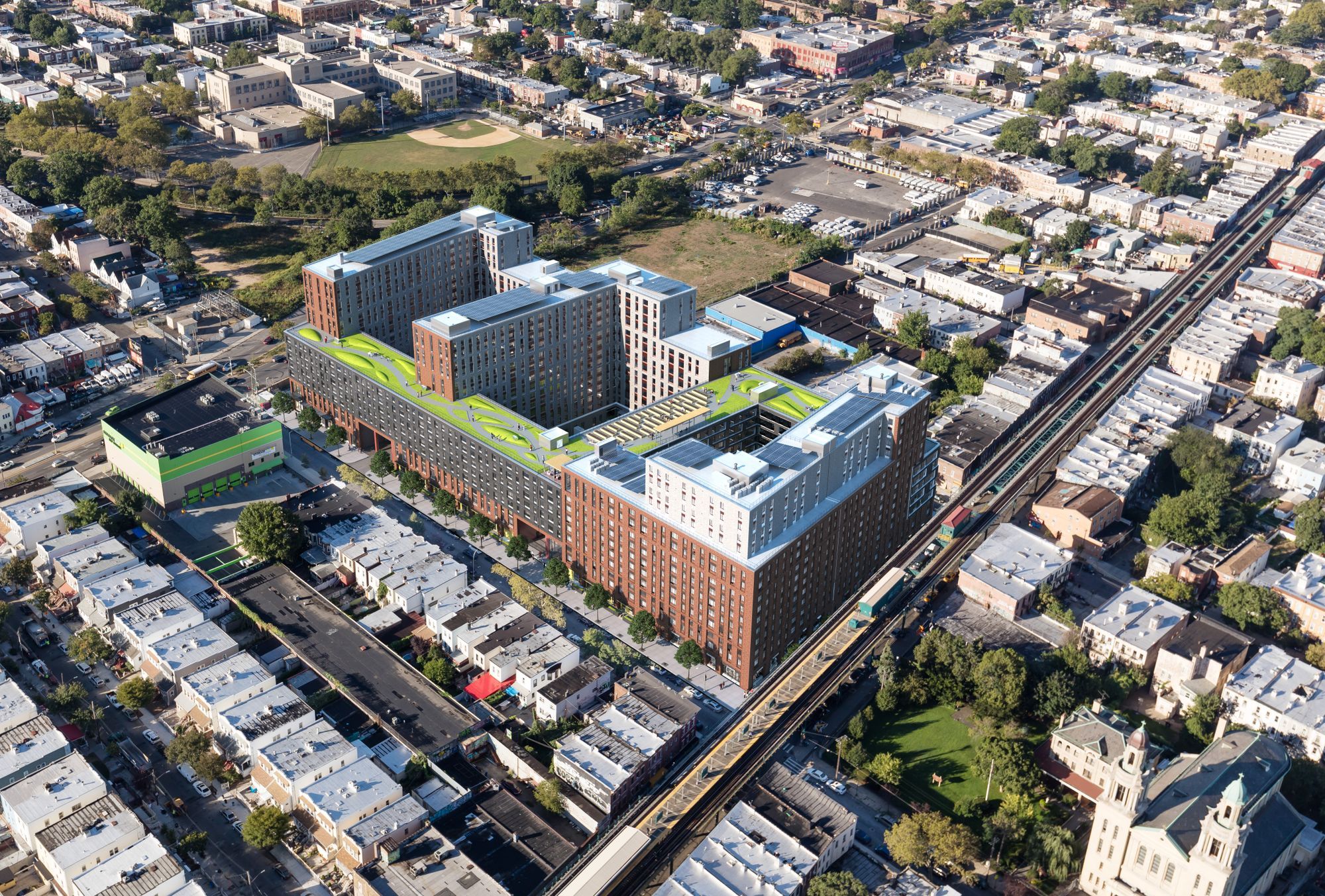 Further down Atlantic Avenue in East New York, we have another mega-development in works, this one at 250 Euclid Avenue (also known as 3301 Atlantic Avenue) by Phipps Houses.
"Atlantic Chestnut 1" will range from eight to 14 stories and include 403 below-market-rate apartments. Construction is expected to start in early July and finish by fall 2023.
This is the first portion of the three-phase Atlantic Chestnut project, which will eventually include about 1,150 units of housing across three mid-rise buildings. Phipps first unveiled plans for the development in 2017, two years after purchasing the site.
---
Read the full story:
Billy Richling | Jun 28, 2021 • 4 min read
---
And lastly over in CB9, it comes as no surprise that:
The Board voted down a controversial rezoning proposal that would allow for the construction of two residential towers over 30 stories tall at 960 Franklin Avenue that would cast shadows on large parts of Brooklyn Botanic Garden.
Billy Richling | Jun 25, 2021 • 2 min read
If the city denies any sort of land-use change, owner Continuum has said, they will construct an as-of-right, 518-unit condo building on the site, which was once home to spice factory.
---
Not a paying Bklyner member? If you found this newsletter valuable, you can support our work for just $6/month or $60/year here.
---