New Deal Guarantees 600 Crown Heights Units Remain Rent-Stabilized For 30 Years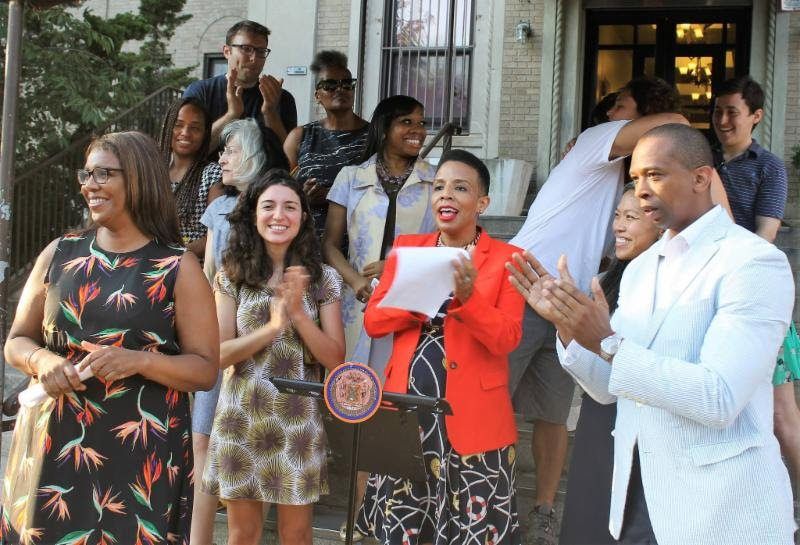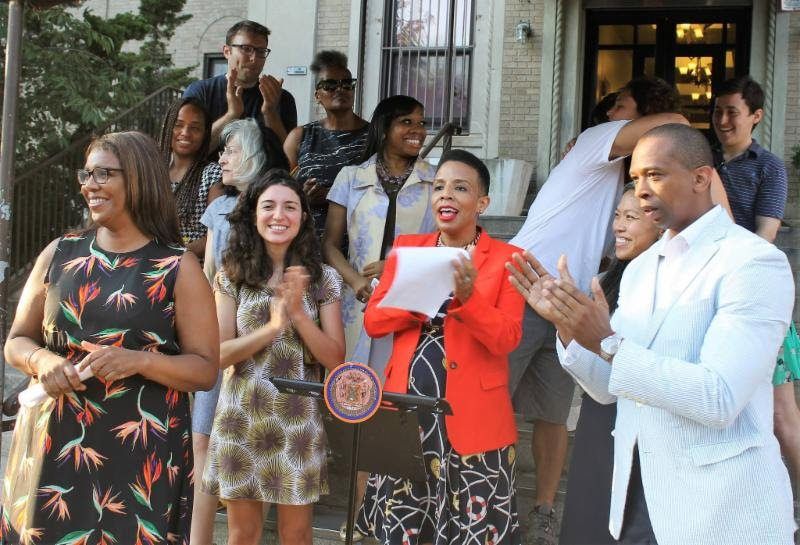 A group of city officials led by Council Member Laurie Cumbo (District 35–Bed-Stuy, Clinton Hill, Crown Heights, Fort Greene, Prospect Heights) announced on Tuesday, July 18, that a deal has been finalized that guarantees 600 apartments in a Crown Heights complex will remain rent-stabilized for the next 30 years.
Elected officials and Housing Preservation and Development (HPD) worked with Alma Realty to ensure that 600 units in the multi-building Brooklyn Jewish Hospital apartment complex will become rent-stabilized and remain so under a thirty-year rent regulatory agreement with HPD.
Five of the six buildings in the complex owned by Alma Realty are part of the agreement, including 480 and 500 St. Marks Place as well as 523, 545, and 565 Park Place. A final building, located at 713 Classon Avenue, is currently in the process of being refinanced but is expected to fall under this agreement as well.
The deal stipulates that Alma Realty register all the units as rent-stabilized with the New York State Homes and Community Renewal (HCR) within thirty days. After the registration is complete, current tenants will be protected under rent stabilization laws regardless of the status of their leases.
The deal also reserves seven apartments in the complex for formerly homeless families.
Alma Realty tried to increase rents in the complex to market rates in 2014 but was met by opposition from tenants, according to Brooklyn Paper. The new deal gives Alma Realty a tax exemption for keeping the units affordable and guaranteeing lease renewals, according to the paper.