New Construction Planned for Historic Bed-Stuy Neighborhood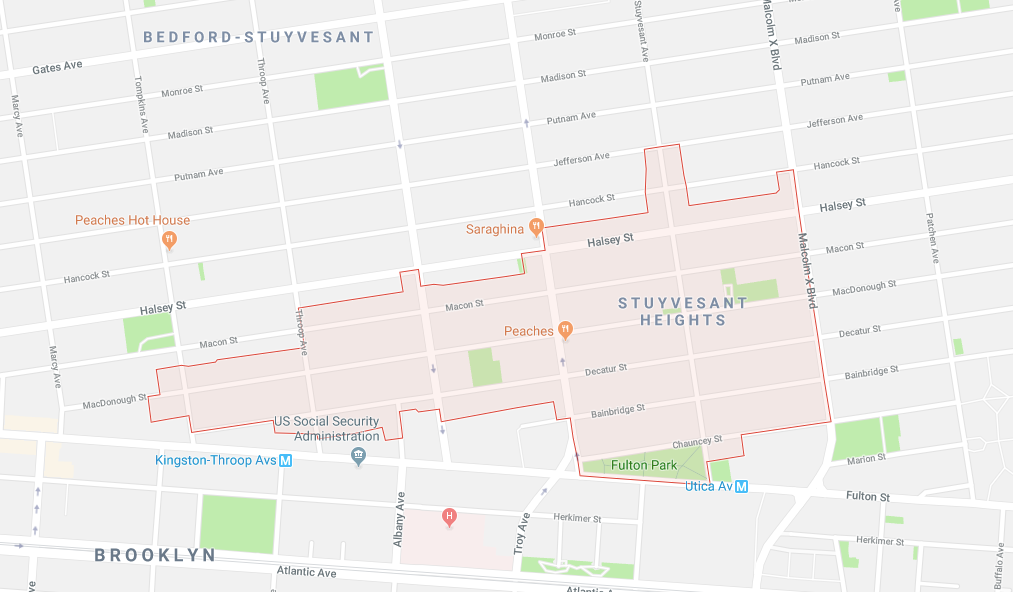 In the small "sub-neighborhood" of Stuyvesant Heights, new renderings have been revealed for two real estate projects a few blocks apart. The two projects are for five- and six-story residential buildings which will create numerous new apartments in an area known for its protected historic district.
The first is located at 375 Stuyvesant Avenue, where developers are looking to slide in a narrow six-story building onto the back of a corner lot along Decatur Street, which is occupied by an existing landmarked mansion, built in 1924.
Designed by DXA Studios, the bit of expensive infill development will also include a single-story rebuild of a garage building destroyed by fire in 2014. The building will feature a brick facade in keeping with the neighborhood's historic character, but with a modern flair and large windows.
Residences, likely condos, will take up each floor, with a setback on the fifth (top) level keeping the apparent height from street view at four stories.
Architects at DXA are responsible for other notable Brooklyn designs, including the mini-Flatiron building coming to Williamsburg and a proposed subway-spanning mega-development for Sunset Park.
A few blocks away, at 485 Thompkins Avenue, another project is also in the works: a brand new six-story residential that would replace a two-story retail storefront that is out of use.
The project, designed by NV Design Architecture, will stand 120 feet, with two levels of setback starting at the 100-foot mark, creating private terraces for the top-level apartments and keeping the visual impact of the building more in line with its surroundings.
Each floor will contain three apartments, significantly upping the residential density of the block. The front of the building has a proposed pair of doors: one for the first floor folks, the other leading up to the higher floors.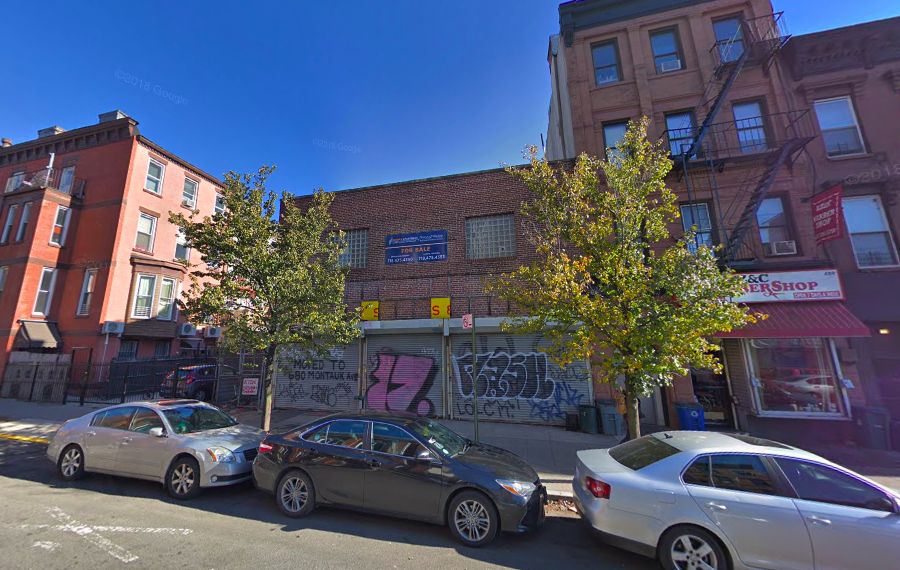 Permits have yet to be filed for the work at both sites, and plans are before the Landmarks Preservation Commission, so don't expect ground to be broken too soon.
While Stuyvesant Heights succeeded in getting its historic designation in 2013, the forces of gentrification and real estate are pushing residents further down Fulton, and the money will surely find its way into every empty lot and infill opportunity sooner or later.