New "All Day Hangout" Cafe Coming To Cortelyou Road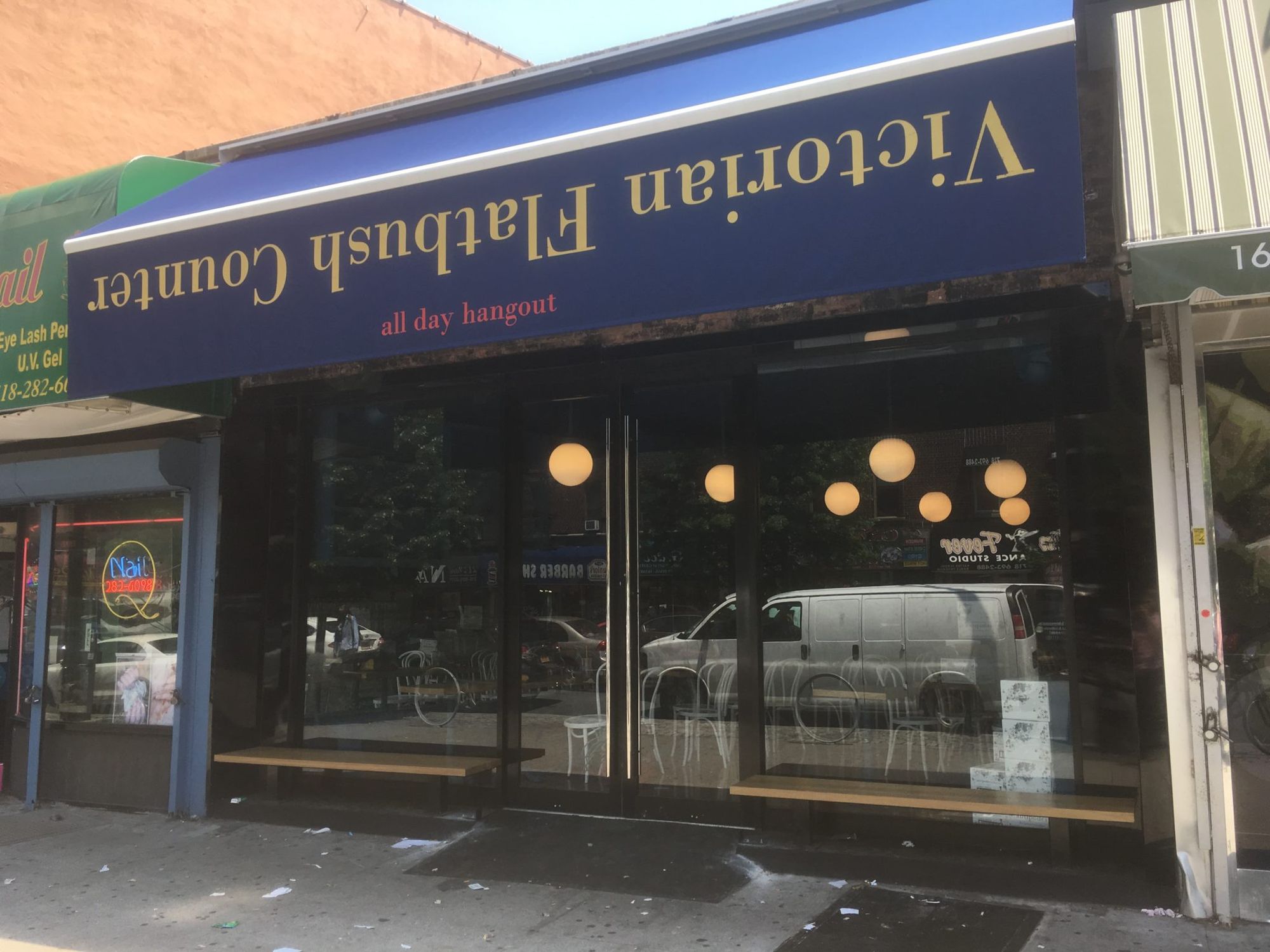 We have the latest scoop on the new restaurant and bar opening at 1616 Cortelyou Road. Now called Victorian Flatbush Counter, the "all day hangout" is the latest venture from the owner of Café Madeline Adell, who has made some tweaks to the plan since we last spoke.
The new spot will serve as an extension of Café Madeline, fostering the café's casual setting with the addition of a full menu and bar. "We welcome people to hang out as long as they want," Adell said. "Where [other places] discourage laptops, we love it and welcome it. We're known for this."
The Counter will be open from 8am until midnight and will feature a full juice bar, 20 craft beers on tap, taps serving wine and Grady's cold brew, and a curated selection of bottles, cans, and local provisions.
The bar will also serve a unique selection of cocktails, including drinks mixing cold brew and beer. "It's a new thing a lot of people are not familiar with," Adell said, "So we're going to bring that to the neighborhood."
The diverse menu will be under the guidance of head chef Jimmy Clark, whose impressive resume includes work at Battersby in Boerum Hill and The Vanderbilt in Prospect Heights. "We'll do grass-fed burgers and steaks," Adell said, "lots of fish on the menu as well. Fine dining in a casual setting."
Adell hopes to open in the next two weeks, so stay tuned!