New Biz: Diverse & Inclusive Yoga, Thrift Shop, and Gallery Celebrating Women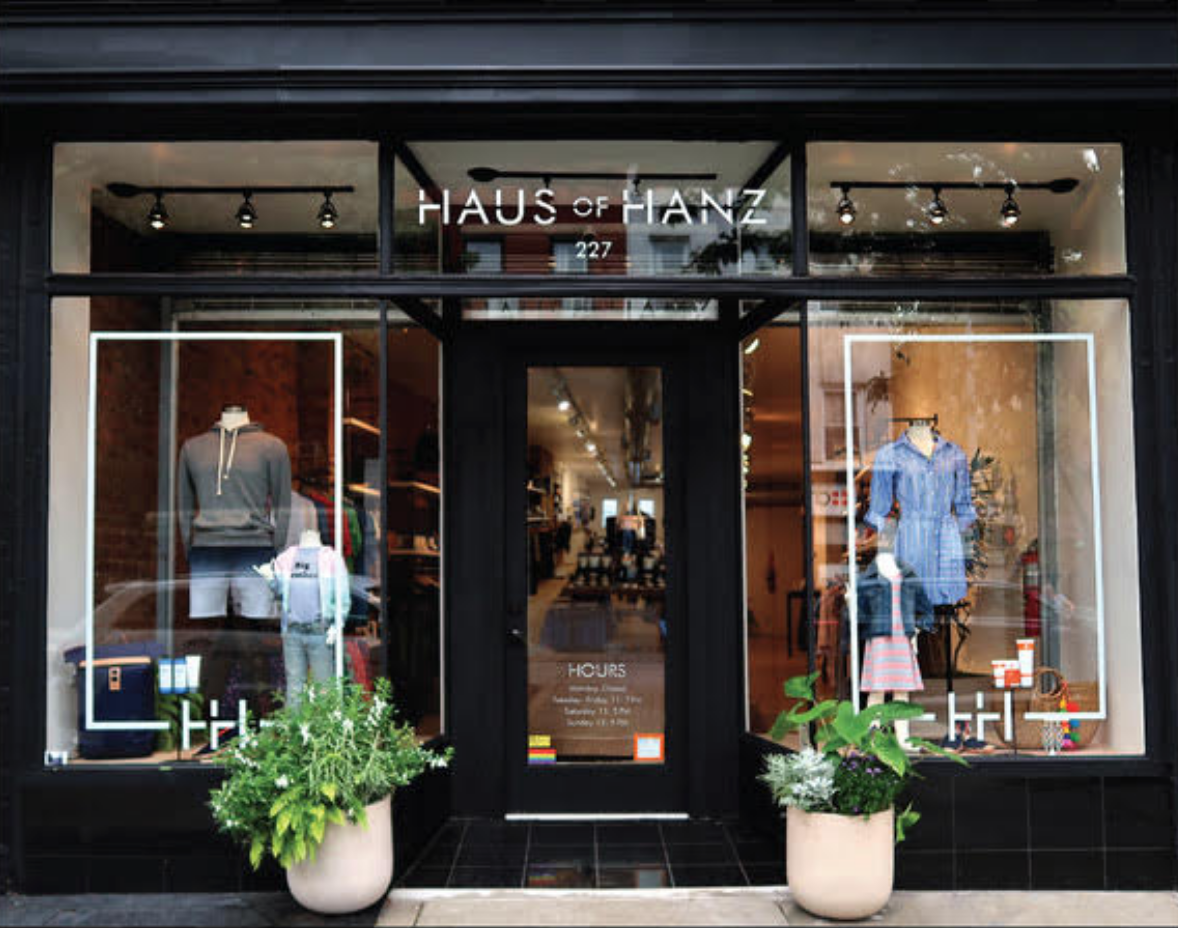 Welcome to our new business column, where we'll share all news on expansions, new businesses, pop-ups turned storefronts, and more.
Prema Yoga Brooklyn announced its second location in Clinton Hill on October 10, with the original studio in Carroll Gardens. The new, reimagined yoga studio, has a full-floor boutique, a workspace, and community center. Prema focuses on expanding community outreach with programs created for people who have not been exposed to yoga before, diversifying the practice and making yoga accessible for all.
The community-forward studio offers a monthly moving meditation for women of color, an LGBTQ+ Pride class, family yoga for parents and their children ages six to 10, a Bollywood dance workshop, chair yoga for seniors and people living with disabilities, and a monthly men's circle and practice.
Address: 976 Fulton Street
Business Hours: find their full schedule here.
HAUS of HANZ had its grand opening on October 11, celebrating its flagship store in Cobble Hill. At this curated boutique you can find clothing and accessories of the highest craftsmanship, helping you make fashion a real statement. Plus, find natural skin and haircare to finish any look with your pampered beautiful self.
Behind the store is Michael Hanz, with over 20 years of experience as a makeup artist and hairstylist in the fashion industry. Inspired by travel and work, Hanz put together an explorative collection, creating an easy experience to shop for men, women, and kids, as well as home goods.
Address: 227 Court StreetBusiness Hours: Monday- Closed, Tuesday-Friday 11-7pm Saturday 11-5pm Sunday 12-5pm
The bakery Bien Cuit will be celebrating the opening of their third location in Crown Heights this Saturday, November 2 with family and friends. They're known for small batch baking, giving each loaf of bread the attention and time it needs, no short cuts.
Address: 721 Franklin Avenue
Business Hours:7 am – 8 pm
Housing Works opened their 14th thrift shop location in Brooklyn Heights on October 26. The non-profit organization provides advocacy, support, and lifesaving services to those impacted by homelessness and HIV/AIDS. The thrift shop will have a selection of curated fashion and accessories for men and women, as well as home decor and furnishings.
Address: 150 Montague Street
Business Hours: Monday – Saturday 11 a.m. to 7 p.m., Sunday 11 a.m. to 5 p.m.
Today, on November  1, At Peace, a duplex gallery, performance space, and eventually tea house in Carrol Gardens, will open its doors to the public with a free event from 7 to 10 p.m. featuring the global public debut of 10-year-old Spanish violin prodigy Ines Maro, who has been invited to play with the Madrid Philharmonic Orchestra later in the month.
The gallery is the brainchild of New York native artist and designer Howard Spann as a means of melding his passion for artistic pursuits and with his love of tea. November will be devoted to a series of free exhibitions and performances by an international roster of women artists that reflect Brooklyn's diversity.
Address: 54 Court Street
Business Hours: Tuesday – Saturday, 10 a.m-6 p.m., plus find their exhibit schedule here.
Doral's Adult Day Care Center in Brooklyn opened beginning of October in historic Brownsville and offers a wide arrange of services to take care of senior citizens. The new state-of-the-art center is located in a newly renovated 4-story, 32,000-square-foot building.
Address: 1797 Pitkin Avenue
Business Hours: Monday through Friday, 8:00 a.m. to 5:00 p.m.
Are you opening a business? Did you see a new storefront pop up? Did your favorite pop-up find a permanent home? Please let us know.